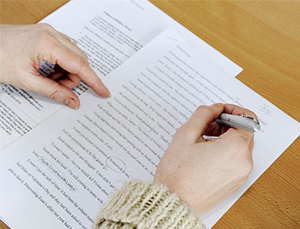 Mary plans to create her resume, so she printed a copy of her curriculum vitae (CV) to use it as a guide. After a few hours, though, she still stares at a blank screen. Hence, if you're like her, clueless on how to turn your CV into a resume, this guide is for you. Here, you'll learn how professional resume writing services create a tailored, skills-focused resume with the help of a CV.
Yet, before we give you those techniques, let's see first the main differences between a CV and a resume.
Key Differences between a Resume and a CV
A resume is your marketing tool to a potential employer. It's a summary of your education and experience and is often one to two pages long. In contrast, a CV is a thorough list of your educational and professional experience. It's three or more pages long and includes your awards, certifications, professional affiliations, activities, abstracts and presentations, research, teaching experience, publications, grants, and references.
Now, you already know how a CV differs from a resume, it's time you turn the former into a job-winning application tool.
Easy Steps to Convert a CV into a Resume
1. Learn what your target job requires. In converting a CV into a resume, you need rigid research and preparation to handle the specific skills and experience that the job demands. What qualifications and key skills do they need? Otherwise, tailor your resume to the job you're targeting and limit it to the information that show why you'll be an asset to the company.
 2. List your transferable skills. Think of the transferable skills you've gained from your academic experience, part-time jobs, or internships. Then again, pick the ones that are relevant or that best align to the job you're targeting. In addition, you may check the soft skills employers seek on a candidate's resume nowadays based on the National Association of Colleges and Employers (NACE) Job Outlook 2017 survey.
3. Show only the job title and dates of your earlier positions. Often, your recent work experience is far more germane to your current career objective than the positions you've held earlier in your career. Thus, you need not give much detail about your roles in the latter. Include only the job title and dates and never mind citing the job description or your key accomplishments. With this, you'll save more space for your current positions and qualifications relevant to your career goals.
4. Exclude personal references. As mentioned in this blog, never waste precious resume space by including your references' names and contact details or writing a statement such as, "References available upon request." In doing this, the hiring manager may think you used it as page filler, or you don't know how the system works. Further, recruiters are more interested in your details than those references. So, unless they ask for references, you need not even mention them.
Professional Resume Writing Services: Resume Writing Tricks
In his book, 175 High-Impact Resumes, Richard H. Beatty lists five tricks when writing a resume. He notes that these techniques make a "brief, concise, and relatively forceful" resume. Read on to discover them.
1. Get rid of the articles. According to Beatty, "Articles (e.g., a, an, and the) are unnecessary and should be eliminated from the resume." He points out that these parts of speech often add "no meaning or clarity" to your application paper.
2. Never use personal pronouns. Besides removing articles, you should omit personal pronouns such as "I," "you," "he," "she," "it," and "we", too. For example, instead of writing, "I developed a new product that boosted our company sales," just write, "Developed a new product that boosted company sales."
3. Don't write in complete sentences. Instead, use bullets and write powerful sentence fragments that tell your story in short reading. In addition, write each entry in a results-oriented, measurable style to highlight your transferable skills and key accomplishments.
4. Remove words that add no meaning or impact to your resume. To do this, Beatty suggests reading each word of your final resume and asking yourself if removing a certain word in a statement would change its meaning. If the sense of the statement doesn't change when you remove a certain word, drop that word. "It serves no particular purpose," says Beatty.
5. Begin your skills statements with an action verb, one that best describes your responsibility. Besides catching the reader's attention, "doing so will almost force you to be brief and concise," argues Beatty.
To learn more on power verbs, read, "Why Power Verbs Boost Resumes."
It's never easy to convert a CV into a resume. While you want to be professional and follow the rules, set yourself apart from others to attract recruiters or hiring managers, too. To turn your in-depth record of academic achievements and credentials into a tailored, skills-focused resume, follow these tips from professional resume writing services. To learn more techniques when converting a CV into a resume, visit our website.
Sources: www.bc.edu | books.google.com.ph | changingminds.org www.vpul.upenn.edu | ocs.yale.edu | cse.umn.edu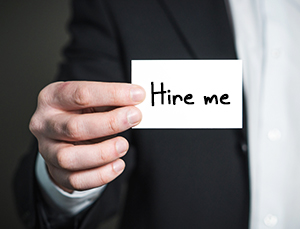 Searching for executive posts is beyond the normal job hunt for most applicants. Thus, you'll need a professional resume writer if you aspire to leave a strong impact in your field, conquer your next leadership post, or plan to change careers. Hence, with the hundreds of "certified" resume writing services available, how can you tell and choose which among them is the finest?
How to Rate a Professional Resume Writer
Resume writers and services differ from each other. Below are tips on how you can choose which top rated resume writing services will best highlight your work experience and qualifications.
1. Delivers no less than a resume writing service As an executive, never compromise quality over money. Although many clerical offices can write your copy for a much cheaper rate, they can't match what an expert resume writer can do. In contrast, aside from a well-written resume, the latter can sell you as the ideal candidate. In the same way, he/she knows the latest trends and buzzwords. An expert resume writer can always guide and offer you advice in your job search.
2. Understands your industry Many believe a resume writer excels at writing everything. While a jack-of-all-trades can sometimes be helpful, a master-of-nothing in resume writing can pose a red flag or a problem. Then, for non-resume writers, every resume may look similar. In reality, though, each industry needs to have unique jargons, style, and form. Thus, to increase your chances of getting that elusive promotion, hire a professional writer who specializes in your field.
3. Shows skill in using the English language A real expert resume writer has flair for both language and writing. In addition, he/she isn't only good at constructing and arranging sentences, but he/she can even attract readers with his/her product. Further, every word counts in a resume. Hence, the qualifications you should seek in a writer are his/her ability to compose simple but appealing statements.
4. Earns the trust of satisfied customers One best way to tell an effective resume writer is through referrals of former customers. They can come from pleased clients, recruiters, consultants, and human resources manager. Then again, asking for references is fine. With the time and money you'll spend, other people's testimonials will help you make the wisest choice.
5. Offers a fair price and inclusions As with other services, you must ask for the rate and the inclusions first before you hand over your hard-earned money to the company. In particular, most executive resumes range from $500 to $1,600. Besides, many writers give conditional guarantees such as free rewrites and partial to full refunds. Otherwise, if you have no contract, save the screenshots and print the pages of their website, including those that show the price and list of product/service inclusions.
6. Shows samples of resumes An expert resume writer should show you samples targeted to your desired position or industry. Besides checking their content, you should examine the production values. In addition, keep an eye on the marketing techniques and choose someone who can put together a strong branding for his/her clients.
7. Follows a scientific approach Resume writing can be scientific, too, in strength and weakness analyses. Hire someone who researches on your profile first followed by an interactive session. In such a way, your resume writer will get to know you deeper and can write a resume that fits and mirrors your whole personality.
8. Acts as a marketing agent Hire a professional resume writer who understands and applies the principles of career marketing. In particular, much like a marketer that sways buyers, he or she must present your strengths to convince your employer to promote you from your current post.
Your Effort Counts Much
Without your efforts, creating an executive resume can be hard even for a professional resume writer. Unlike other services, resume writing asks for your time, effort, and participation. In addition, you must answer your writer's questions in a well-timed manner if you want to get an effective resume on time. If not through personal means, a session via video or telephone call is always better than sending an e-mail.
For more tips and advice on job hunting and resume writing, visit our site.
Sources: www.dummies.com | money.usnews.com | www.theladders.com | resumes4ublog.wordpress.com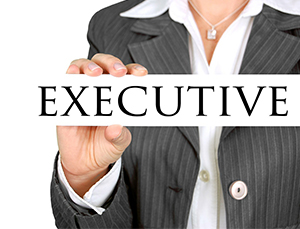 Known for their convincing marketing spiels and boldness, sales professionals can sway clients and close deals. Yet writing a personal marketing tool can be another story because many sales experts find it hard to "sell" themselves. If you're a sales executive who wants to get a job promotion or seek a post in another company, you must hire professional resume writing services. Otherwise, you may opt to write your own resume if you can work on it as an expert writer does. Can you make a resume that can sell you the way you sell your products? Take it from the experts.
Professional Resume Writing Services' Must-Haves
How do professional resume writers create summaries for sales experts holding C-level posts? Below are vital factors that make sales executives' resumes distinct and supreme. Use this list as your guide in writing your own copy.
1. Chronological format. Resume writing starts with knowing the correct format to use. Since you have years of industry experience and you want to advance your sales career, a resume in reverse chronological format can best serve your purpose. Further, such a copy highlights your professional experience, giving your recruiter a glimpse of your impressive career growth over the years.
2. Profile summary. Despite the high-level post you held and the sterling career you had, you still need not include a lengthy profile summary. A contributed article published by the US News & World Report website in 2013 relays that hiring managers' disapprove long career summaries. Cyber Coders' chief recruiter, Marie Cravey, favors job accomplishments over a summary section. Besides, she doesn't believe a summary is as vital as one's key achievements. Hence, she discourages its inclusion. Yet, if an applicant wants to include this section, Cravey advised to "make it concise and interesting." How short? Two sentences will suffice.
3. Marketing skills and interests. Without doubt, you have skills that transmit to the sale of products and services. In particular, you must list your competencies to increase your chances for the job. Otherwise, you can present your skills in graphs or charts to make them easy for hiring managers to understand. Examples of high-impact skills for sales executives are strategic sales and business planning, market penetration strategies, and new business development. Likewise, your interest in web publication, social media, blogging, and sales training can help boost your promotion or job application. These abilities may serve as your keywords in getting a recruiter's nod. Then, with clear-cut skills and interests, the hiring manager will know your areas of strengths. Thus, he/she will assign you to the post you should hold.
4. Numbers to measure achievements. People expect executives to have a long list of achievements, serving as the highlight of their resume. It will be ironic, though, if your copy doesn't show numbers and figures to support your feats. Hence, as a sales pro, your copy should prove your ability by including sums, percentages, timelines, quotas, and other facts to measure success. In addition, these help hiring managers scan your copy with ease, making you a valuable candidate for the job.
5. Sales techniques. With the job descriptions under each post you held, you can explain how you achieved success or at least contributed gains to the firm. These give hiring managers an idea of the products you sold, sales figures you reached, top clients you served, and travels you experienced. Likewise, the mere mention of sales techniques and your approach to business dealings is useful to your target company. With this, your future boss can gauge if you're fit for the job.
These factors will make your summary excellent, setting you apart in the stiff labor market race, so place them on your copy. Thus, to write your resume, find online sample works and use them as guide.
Check Resume 4 Dummies' samples. Our archived samples suit senior officers such as sales managers, regional directors for retail sales, and vice-presidents of sales. Besides, browse our web pages to find more useful job hunt sources, interview and career tips, and templates.
Now, if you can't create your own piece, your best choice is to hire professional resume writing services. Then again, take care in choosing a resume writing service to avoid becoming a victim of online scams. A good firm or writer will showcase the above factors.
Sources: blog.hubspot.com | money.usnews.com | saleshq.monster.com | www.businessinsider.com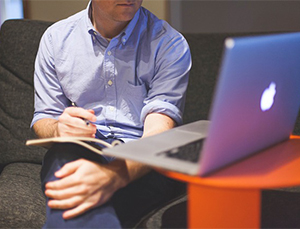 Often overlooked, salutations are important in letters. They carry not only a sender's courtesy and professionalism but set the tone for the letter, too. Sad to say not every letter sender, even job hunters, can write great greetings. In information technology, this practice is sometimes true because the field has no formal titles for its professionals and casual greetings are common. Hence, most Information Technology or IT pros and neophytes still struggle in writing their best cover letter salutation.
Job aspirants who want to return to the workforce after a hiatus may find this issue crucial. They may have forgotten the rules or are unaware of the correct way to write a cover letter. Further, many consider writing one an extra burden since preparing a resume is already tough.
So, how will you work on your cover letter greeting line then? How can you show respect and familiarity in your salutation? Apply the following tips.
How to Make the Best Cover Letter Salutation
As important as your resume, a cover letter is your job search communication tool that serves as your first point of contact with a potential boss. Likewise, give it importance and enough attention to avoid risking your hiring chances.
Below are tips on how to address a cover letter with a name such as the hiring manager's or the contact person's.
1. Avoid casual salutations. The phrases "Hi there" or "Hey dude" are both informal. Your cover letter is a business correspondence; thus, it must follow standard requirements that fit a business setting. Remember that the best cover letter salutation presents formality and nixes slangs.
2. Always use "Dear." No other word can best serve showing your respect than the word "dear." Hence, it has become the most common word used to express greetings in a letter. In addition, using "Dear" makes your tone more formal and more proper in most circumstances. This practice is true when you're writing a potential employer. Yet, you can ditch it if you know the recipient well.
3. Use a personal title. Place the recipient's personal title in the salutation right before the name and/or surname. Mr., Ms., and Dr. are common titles. As much as possible, avoid addressing women as "Mrs." although they're married because this can be offensive. Likewise, abbreviate personal titles.
4. Figure out what surname to use. It's important to know your contact's last name to make sure you don't confuse it with the first name. Further, not all surnames appear last in a person's full name when written. In other cultures, often Eastern, surnames come first.
How important then is the family name? You can address the letter without the recruiter's first name such as "Dear Mr. Zuckerberg." It still looks formal even without the addressee's first name, right?
What if the addressee's gender is unknown or, the name gives you no clue?
5. Cite the full name sans the personal title. Often, names that sound gender neutral are confusing. Taylor, Chris, Chu, Li, Kelly, Shannon, Madison, Terry, and Tony can be male or female names. Place "Dear" plus the full name (e.g., Dear Chris Montgomery) to avoid error.
What about making a cover letter greeting to unknown person? In detail, when in-depth research hasn't help, and your letter's recipient is vague, then:
6. Use a generic salutation. In case you don't have or can't find out the name of the recruiter, use a generic greeting line instead. With this rule, you can place the recipient's professional title instead. Write "Dear Hiring Manager" or "Dear Human Resources Professional," both not gender-specific.
One more thing, don't presume that the recipient is a "Sir" or a "Madam", a common mistake among professionals in fields such as IT.
General Rules to Follow
Aside from the rules stated above, you can follow other guidelines. Whether you're an IT pro or a job seeker in another field, applying the basic rules is useful.
What other stuff must you keep in mind when writing a cover letter?
1. Remember the capitalization rules. Capitalize the first letter of your salutation (Dear) and nouns. These include personal title, professional title, and the recipient's full name.
2. Use proper punctuation. End your salutation with a colon, a standard for formal business letters. Commas are for social business purposes and are less formal.
3. Ditch "To whom it may concern."  This common phrase, which shows vagueness, is already obsolete. Further, it may denote laziness, disinterest, and inattention to detail.
To have an outstanding letter, customize it. In particular, research the hiring manager's name. Do this and you'll earn a good reputation as someone willing to take the extra step.
4. Spell the addressee's name correctly. To show you're familiar with the hiring manager or recipient, spell his/her name properly. Errors are disappointing and may ruin your chances for the job.
Follow these tips and you'd come up with the best cover letter salutation for your application tool. Look for a list of salutation examples online to guide you in writing one yourself.
For more job search tips and resources, browse the Resume 4 Dummies' website. Our main page features resume samples on an array of fields, with the latest samples for IT jobs. It shares tips for job hopefuls with unusual cases, too.
Sources: www.thebalance.com www.monster.com insights.dice.com www.instructionalsolutions.com www.pongoresume.com www.businessinsider.com money.usnews.com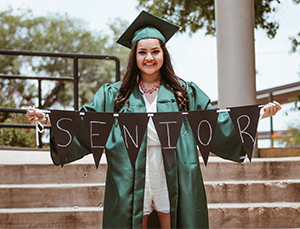 While writing a resume is tough enough, creating your first professional resume ever is even more a challenge. If you're not sure where to start and what to include, here are college graduate resume tips that can serve as your guide.
Top College Graduate Resume Tips
Below is a list of key details you must include and exclude in your resume if you want to boost your hiring chances for a job.
What to Include
1. Contact Details List your full name, contact number, and professional-sounding email address at the top of your resume. Further, you can add a link to your LinkedIn profile and online portfolio under the contact info section, too.
2. Education Include your course and certifications and the university that gave you your degree. In addition, thesis or dissertation titles, grade point average(s) (GPAs), and special honors or recognitions should have a place in your resume, too.
3. Professional Experience Experience relevant to your career, internships, and work-study jobs should come first before unrelated ones such as part-time or seasonal jobs while studying.
4. Technical and Business Skills Technical and business skills in which you consider yourself to be proficient should have a spot in your resume. Likewise, highlight those that hiring managers expect you to have such as skill in a particular software program.
5. Volunteer Work Add volunteer work that proves your skills and capabilities if your resume is light on professional experience. The volume of details to include may vary according to the space you still have in your resume.
6. Professional Associations In listing professional and student groups you joined, limit them and exclude high school clubs or activities. Any posts you held and major feats you achieved may go in if you still have space for them.
7. Languages If you're proficient enough to conduct business in any foreign language, then you should include it under the skills section or by itself. In particular, it can serve as your edge against rivals of the same age or experience level.
8. Presentations and Publications Although these apply more to graduates than undergrads, if you have had the chance to make conference presentations or featured in publications, you must include them, too.
What to Exclude
1. High School Name, Degrees, and Activities Employers are interested in what you've done a few months ago, not with what you've accomplished years before college. Thus, focus more on highlighting your feats, activities, and work experience, more so the ones that support your job goals.
2. Hobbies and Personal Interests More often than not, hiring managers don't care about your personal hobbies or interests if they're irrelevant to the job. Then again, they may ask you for them in the interview, but it's not good to write them on your resume.
3. Personal Data and Social Media Links In particular, including personal data such as age, gender, birthday, and birthplace may do you more harm than good. Aside from the fact they will only lengthen your resume, they can cause bias, too. Likewise, this tip applies to your social media accounts.
---
Common Resume Writing Rules to Follow
Aside from the tips above, know the common resume writing rules to make sure your job application won't end up in the rejected pile. Likewise, these instructions apply not only to a resume for new graduate without experience but to job tools of field professionals, too.
1. Keep it to one page. Based on studies, an average hiring manager only spends six seconds on each resume, so he or she might not even get to the next page. Unless you're applying as an executive, your resume should not go beyond one page.
2. Avoid spelling or grammar errors. Spelling and grammar errors are major turnoffs for employers or for jobs that need attention to details. You can ask for the help of friends or grammar and spelling checkers to proofread your work.
3. Avoid first person pronouns. As a common practice, don't use pronouns such as "I", "me", or "my". Instead of first person pronouns, begin your sentences with action verbs. Though it's not wise to use them in term papers, they'll make your resume sound more formal.
4. Format in a logical structure. While chronological is the most used format, job seekers with employment gaps in the middle of a career transition or a recent college graduate should use the functional format. This format focuses more on your skills and experiences, so it doesn't downplay your work history.
5. Don't include references. Don't waste your precious space to include the names and contact info of your references or write statements such as "references available upon request". Recruiters will be more interested to know your details than those of your references. Unless they ask for them, you need not even mention them.
Keep yourself informed! For more professional and college graduate resume tips, browse our latest resume articles.
Sources: biginterview.com www.businessinsider.com www.forbes.com
For most job seekers, interviews aren't the nicest of experiences. If you've been one at least once, you can surely relate to the struggles of facing these exasperating job interview scenarios.
Annoying Job Interview Scenarios
1. The Waiting Game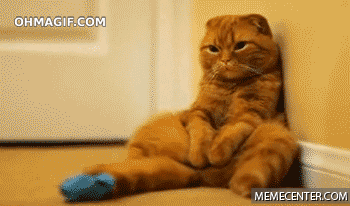 Via GIPHY
Almost all interviews have the part where a smiling and polite receptionist greets you and asks you to sit down to wait for the interviewer. For some, this waiting game makes them more anxious and nervous. And just when you're too lost in your own thoughts — about 30 minutes since you arrived — your strict and scary-looking interviewer calls your name.
2. The "Tell Me about Yourself" Question
Via GIPHY
When the interviewer asks you to provide a self-intro and you have no idea where to start. Many find this question intrusive but if you choose to answer, tell them how your interest aligns with their "business objective" and how you've grown up wanting to do it.
3. The "Mental Block" Phase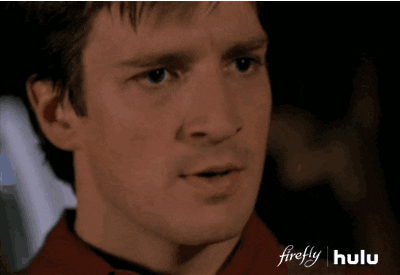 Via GIPHY
When you research and memorize everything about the company only to forget them during the job interview. If you're prone to mental blocks, the best way to overcome it is to stay focused and be confident in what you know. Don't entertain negative thoughts and you're good to go.
4. The "Why Work With Us" Question
Via GIPHY
When the interviewer asks you the reason you want to work in their company, but all you have in mind is "because I need money". Instead of uttering "honest-but-will-not-do-you-good" words, saying, "I believe in the work your company does such as [insert googled business objective here]" would be better.
5. The "Your Biggest Weakness" Question
Via GIPHY
When the interviewer asks you about your biggest weakness and there's none you can think of. Even if it's a common job interview question, most interviewers still catch unprepared job seekers off-guard. If you were still in denial, saying, "my weakness is my inability to let go of a project unless it's perfect by my standards", would do.
6. The Patience Tester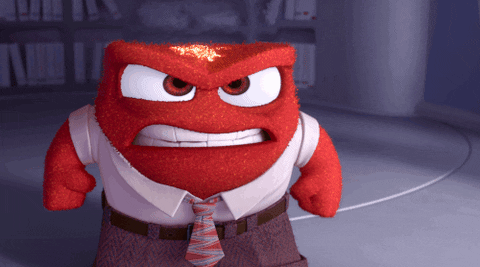 Via GIPHY
When the interviewer keeps belittling your professional experience and credentials. While some are just obnoxious, most interviewers are doing this intentionally to test your emotional quotient in handling stressful situations. Try to keep your cool and remember that it's still part of the process.
7. The "Do You Have Any Questions" Question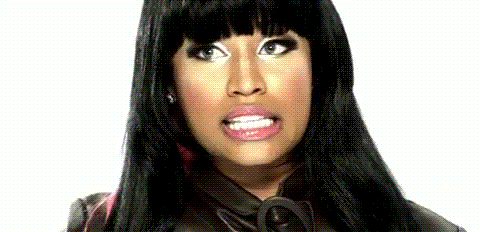 Via GIPHY
When the interviewer signals the end by asking if you have any questions but you're afraid to ask, thinking it will just prolong your agony. Instead, consider this a chance to clear out all your doubts and prove that you're eager to get the job. Prepare at least two questions that express your interest in the position, your drive to excel in the role, and the fact that you've done some research.
Interviews are stressful; it's a given. But what's important is that you need to learn how to handle such exasperating scenarios to succeed. Overcoming these situations brings you one step closer to your dream job. For more job interview tips and tactics, click here.
Sources: www.buzzfeed.com content.wisestep.com www.careeraddict.com blog.recruitloop.com mothership.sg www.forbes.com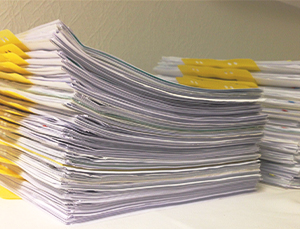 Resume writing itself is already a challenging task. And to make things worse, you'll need to familiarize and choose one among these resume types. Read on and discover which type perfectly suits you.
Resume Types Based on Format
1. Chronological Resume
The chronological format is the most common of all the resume types. It starts by listing your most recent work  at the top. To supplement each position listed, include your key accomplishments and qualifications. This gives potential employers a quick glimpse of the tasks you've done in the past.
Pros: - Makes it easy to cover resume flaws and delivers a perfect flow. - Highlights consistent work experience and creates a good impression of the applicant. - Delivers a neat and organized look on the resume. - Makes resume flexible for any changes.
Cons: - Calls attention to employment gaps. - Skills can be difficult to spot unless listed in the most recent job.
Best for: - Job seekers with solid work history, relevant work experience, and steady work record
2. Functional Resume
This format focuses more on the skills and experience acquired rather than the list of positions you've held. It often starts with a section that lists a summary of all kinds of qualifications. Depending on the job post requirements, job seekers can place education on the third or fourth section.
Pros: - Hides long absences from the workforce. - De-emphasizes too many positions or too little experience. - Highlights specific strengths and transferable skills.
Cons: - Employers find it difficult to interpret. - The resume may appear to lack depth. - Deemed as an attempt to hide age, employment gaps, lack of relevant experience, lack of career growth, or underemployment.
Best for: - Job seekers who have lapses in employment, in the middle of a career transition, or a fresh graduate with limited work experience.
3. Combination Resume
This format, as the name suggests, is a combination of the two resume types mentioned above. Also known as the hybrid resume, it takes the best features — strong summary of skills and accomplishments upfront and a detailed work history that supports these statements. Flexible in nature, this type allows job seekers to tailor and use the strengths of both resume formats to suit a specific job opening.
Pros: - Allows job seekers to choose what skills, experience, and training to highlight. - The preferred format of most employers in various industries. - Emphasizes what a job seeker can do. - Customizable to highlight specific skills for each job position.
Cons: - Requires a lot of work due to the use of skill sets similar to the functional format. - Needs tailoring to fit each job position. - Can still show employment gaps. - Work history, often on the second page, may not be read.
Best for: - Job seekers who have relevant, detailed work experience to boast.
Different resume types flatter different job histories. Based on your personal circumstances, you should choose carefully on what format to follow. Even the most qualified job seekers jeopardize their job search by a subpar resume. Increase your chances of leaving a good impression and selling yourself with the use of one of the resume types above.
For more helpful resume write-ups, feel free to browse our page.
Sources: thevisualcommunicationguy.com www.careerwise.mnscu.edu blog.simplyhired.com www.americasjobexchange.com www.thebalance.com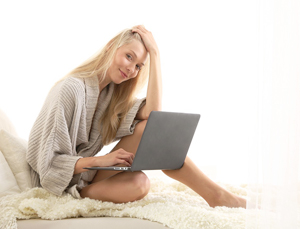 Having a home-based job is certainly not for everyone, so it's important to consider the advantages and disadvantages before make it a part of your lifestyle. Here are a few of each to help you decide if working from home will suit you well.
The Pros of a Home-Based Job
No Commute One of the biggest advantages of working from home is the time you save on commuting back and forth to work. It may look trivial but for most, this means an extra shuteye, more time for your family, or the chance not to skip breakfast. Instead of sitting in traffic, you'll have more time to spend with your family or be productive.
Greater Flexibility A home-based job allows you to wear your most comfortable clothes, work during your most productive times, and create a workflow and working environment that works best for you.
Reduced Distractions While there may be distractions at home too, it's much easier to control them than the distractions that come from coworkers, employees, and other office-based noises.
Less Stress You have more control over your stress level when you work from home. You can easily take a break or get some fresh air when the going gets tough.
Save Money Aside from the money saved from commuting, working from home saves you from the expensive meals at the cafeteria and mandatory dress code. You can also write off a small portion of your home office expenses on your taxes.
---
The Cons of a Home-Based Job
More Self-Discipline Getting up and focusing on work every day when you're at your comfort zone. It takes a great deal of self-discipline and motivation not to surf the web, watch TV, or just lie on your comfy and warm bed all day.
Solitary Confinement Some people–especially the social ones–find that working from home is like a solitary confinement. If you like to be around with people, a home-based job might be frustrating. Video and phone calls might not satisfy your longing for human interactions and support of your colleagues and supervisors.
Technical Issues If you're no tech-savvy, handling even the most basic technical issues can be frustrating. No internet connection or software crash might stall your work and request for tech support might not be as prompt as it is in an office setting.
Longer Work Hours The workday seems longer when you work from home since it starts and stops in the same place. If you lose track of time, you may find yourself working later into the evening without an overtime pay.
Lesser Benefits – If you work as a full-time freelancer, you will lose great company benefits–unless you personally apply for it. These include health insurance, social security, housing and car allowance, and a steady monthly income.
A home-based job can be a great solution for certain people but definitely not for all. Using the pros and cons above, assess yourself and weigh your options. For more career tips and working hacks, feel free to browse our site.
Sources: www.thebalance.com screenshotmonitor.com www.linkedin.com www.virtualassistant.ph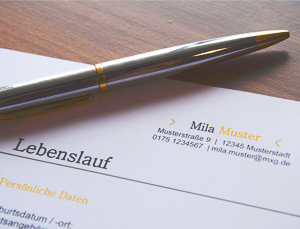 Not every resume sample is useful. A few may ruin your job application. Too bad, most applicants only learn the resume examples they used are worthless after they didn't get invites for job interviews. Hence, if you're a job aspirant, career shifter, or a resume writer who struggles to create a job-winning piece, take time to choose resume examples.
What should you consider in finding the "best" writing guide? Should you find the best one or the most fitting sample? What makes it proper for your quest? What must be your standard for choosing a possible guide?
How to Find the Best Resume Examples
Here are steps to help you and other hopefuls choose the perfect resume samples online.
1. Gauge your personal condition Career shifters, new graduates, and seasoned pros pursuing the same career path are under three different conditions. If you're a job seeker under any of the three on the list, highlight your skills more than the other details. Further, the latter must stress professional experience and training to highlight career growth. After gauging your condition as a job seeker, you'll know which format best fits your need. With the right format in mind, you can then search for the perfect resume examples.
2. Use industry-related keywords Including industry-relevant words and phrases can help you locate related samples. Further, key in a word onto the search bar to gather every related result. Your target field or area of expertise can make a good keyword. For instance, search for "teacher resume examples" or "sample special education teacher resume" to find the related pages. Make your search specific. Likewise, a sample that aligns with your field is useful and can be a perfect guide to writing your own resume.
---
What Makes Samples Best?
Maybe you already know what format to use and are now choosing from among search results. Therefore, how can you tell you've found the proper samples?
Open the webpage and examine if the samples…
1. Quantify the Impact Whatever is your personal circumstance, remember that resumes with figures bring greater impact to readers than wordy texts. Thus, if you have impressive feats, show them with numbers and symbols. For instance, you published a few books, don't write it as is. Instead, put "authored 5 books on digital and mobile marketing, which sold 80,000 copies and gained 120,000 online downloads."
2. Show Gap in the Competition Besides quantifying your achievements, compare them with others (but naming no competitors directly). Present them in fractions or mention the number of competitors. For example, don't say "Invited to Google's event" alone. Instead, add "(along with 150 guests)" to make it more striking.
Many ways tell how online samples can help you with resume writing. Overall, being meticulous is important in finding and choosing the best resume examples. In particular, this trait helps you come up with a good assessment. Remember, only you can tell whether samples are helpful to your job quest. Check our templates for a few of the most promising jobs and use them as your guide in writing your resume.
Sources: www.resumebaking.com www.forbes.com www.businessinsider.com
Job search, while still working, can be challenging. You want recruiters to see you're ready for new job opportunities. In contrast, you must make sure your current employer won't learn you'll resign. Does this seem impossible? Now, you can do both with LinkedIn's new feature, Open Candidates.
What is Open Candidates
LinkedIn is a great tool to use in finding a job. Then again, it's not the right place to alert recruiters and hiring managers you're trying to find a new job in secret. Thus, LinkedIn wants to change that, and they unveiled a new feature called Open Candidates. Further, this tool lets you show you're open to new job opportunities and share a few things that would convince possible employers.
With the fame and advancements in social media, posting online that you're looking for a new gig sounds a bad idea because your boss may learn about it. LinkedIn says this won't be a problem anymore. When you use Open Candidates, recruiters that work in other companies and pay LinkedIn's annual fee for premium recruiter service will be the only ones to view your info. Likewise, the platform will do its best to block the information coming from recruiters in your present company.
How to Use Open Candidates
Access the new feature from the "Preferences" tab on the LinkedIn Jobs home page.
Turn the sharing button "On" to enable the feature.
Add what "Job Titles" you want.
Choose a "Job Type".
Pick the month and year when you can start.
Give a short introduction on yourself or add details you think recruiters should know about you.
Put your preferred working location(s), your experience level, desired industries, and target company size.
Turn the last sharing button "On" to allow job posters to see your full profile when you click "Apply".
This new feature is available in the United States, United Kingdom, Canada, and Australia on desktop and mobile devices for now and soon worldwide.
Disclaimer from LinkedIn "We take steps to not show your current company that you're open, but can't guarantee that we can identify every recruiter affiliated with your company."
Tips to Help You Keep Your Job Search Discreet
Dan Shapero, Career Products Leader for LinkedIn, said the first thing recruiters view is your profile, so make sure it stands out. Thus, if you'll use this feature, you must have a quality head-shot photo, details of your current position, relevant skills, location, and summary of goals and work experience.
Additional Tips
Avoid careless mistakes that will get you fired. Using your current company's resources for your job search is the same as signing your own death sentence. Further, avoid careless moves, such as leaving your resume on the copier, but better yet, do your job-hunting at home.
Secure your present job. Keep your parting plans a secret and don't let your actions show you're losing interest in your job. Likewise, everything should be the same as before until you give your resignation letter.
Consider a resume upgrade. Before starting your job search, it's wise to give your resume a grand makeover. In addition, invest in a well-written tool or learn how to write one that sends a defined sales message focused on your target job.
For more updates and tips on the latest job-hunt supplements, browse through our pages.
Sources: www.teenvogue.com www.recode.net blog.linkedin.com knockemdead.com www.cnet.com