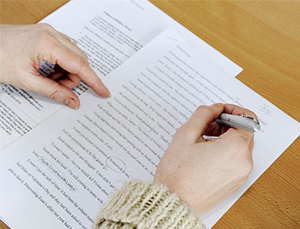 Mary plans to create her resume, so she printed a copy of her curriculum vitae (CV) to use it as a guide. After a few hours, though, she still stares at a blank screen. Hence, if you're like her, clueless on how to turn your CV into a resume, this guide is for you. Here, you'll learn how professional resume writing services create a tailored, skills-focused resume with the help of a CV.
Yet, before we give you those techniques, let's see first the main differences between a CV and a resume.
Key Differences between a Resume and a CV
A resume is your marketing tool to a potential employer. It's a summary of your education and experience and is often one to two pages long. In contrast, a CV is a thorough list of your educational and professional experience. It's three or more pages long and includes your awards, certifications, professional affiliations, activities, abstracts and presentations, research, teaching experience, publications, grants, and references.
Now, you already know how a CV differs from a resume, it's time you turn the former into a job-winning application tool.
Easy Steps to Convert a CV into a Resume
1. Learn what your target job requires. In converting a CV into a resume, you need rigid research and preparation to handle the specific skills and experience that the job demands. What qualifications and key skills do they need? Otherwise, tailor your resume to the job you're targeting and limit it to the information that show why you'll be an asset to the company.
 2. List your transferable skills. Think of the transferable skills you've gained from your academic experience, part-time jobs, or internships. Then again, pick the ones that are relevant or that best align to the job you're targeting. In addition, you may check the soft skills employers seek on a candidate's resume nowadays based on the National Association of Colleges and Employers (NACE) Job Outlook 2017 survey.
3. Show only the job title and dates of your earlier positions. Often, your recent work experience is far more germane to your current career objective than the positions you've held earlier in your career. Thus, you need not give much detail about your roles in the latter. Include only the job title and dates and never mind citing the job description or your key accomplishments. With this, you'll save more space for your current positions and qualifications relevant to your career goals.
4. Exclude personal references. As mentioned in this blog, never waste precious resume space by including your references' names and contact details or writing a statement such as, "References available upon request." In doing this, the hiring manager may think you used it as page filler, or you don't know how the system works. Further, recruiters are more interested in your details than those references. So, unless they ask for references, you need not even mention them.
Professional Resume Writing Services: Resume Writing Tricks
In his book, 175 High-Impact Resumes, Richard H. Beatty lists five tricks when writing a resume. He notes that these techniques make a "brief, concise, and relatively forceful" resume. Read on to discover them.
1. Get rid of the articles. According to Beatty, "Articles (e.g., a, an, and the) are unnecessary and should be eliminated from the resume." He points out that these parts of speech often add "no meaning or clarity" to your application paper.
2. Never use personal pronouns. Besides removing articles, you should omit personal pronouns such as "I," "you," "he," "she," "it," and "we", too. For example, instead of writing, "I developed a new product that boosted our company sales," just write, "Developed a new product that boosted company sales."
3. Don't write in complete sentences. Instead, use bullets and write powerful sentence fragments that tell your story in short reading. In addition, write each entry in a results-oriented, measurable style to highlight your transferable skills and key accomplishments.
4. Remove words that add no meaning or impact to your resume. To do this, Beatty suggests reading each word of your final resume and asking yourself if removing a certain word in a statement would change its meaning. If the sense of the statement doesn't change when you remove a certain word, drop that word. "It serves no particular purpose," says Beatty.
5. Begin your skills statements with an action verb, one that best describes your responsibility. Besides catching the reader's attention, "doing so will almost force you to be brief and concise," argues Beatty.
To learn more on power verbs, read, "Why Power Verbs Boost Resumes."
It's never easy to convert a CV into a resume. While you want to be professional and follow the rules, set yourself apart from others to attract recruiters or hiring managers, too. To turn your in-depth record of academic achievements and credentials into a tailored, skills-focused resume, follow these tips from professional resume writing services. To learn more techniques when converting a CV into a resume, visit our website.
Sources: www.bc.edu | books.google.com.ph | changingminds.org www.vpul.upenn.edu | ocs.yale.edu | cse.umn.edu
If you make a quick search for
"resume writing FAQs"
on Google, the results will show a handful of articles containing lists of questions about resume. Majority of those are technical questions such as,
"What is the right forma?"
,
"How to trim down a lengthy resume?"
etc. But if you try to look for queries that are beyond the technical approach, you may end up finding few or none. Here are the 10 questions that aren't included in FAQs but will make you think and crack up at the same time:
1. "Do resume writers hire a fellow resume writer to create them a resume?"
It's the same as asking a dentist if he has his fellow tooth doctor checkup his oral health, but who knows? Maybe some of us
do
.
2. "Do they laugh at their clients' raw resumes before they edit it?"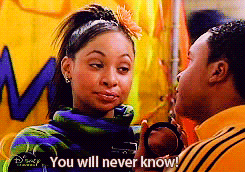 We don't, unless our clients send us their resumes without proofreading it.
3. "What do they think while reading or editing those resumes?"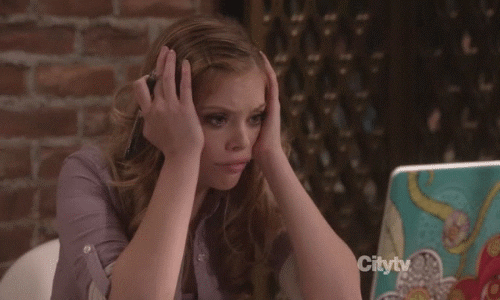 Rephrase this, delete that, sort these, revise those...it's a total makeover!
4. "Do they pick which resume they will edit first?"
We may be different in sorting our priorities, but one thing is for sure – we guarantee you'll secure an interview with your new and improved resume.
5. "How do they react if they see a lengthy or wordy resume?"
Did my client send me an essay? Oh, wait. It's a resume.
6. "Is their job solely focuses on writing and editing resumes?"
It depends on the company. Some writers do other writing tasks and others focus on the editing alone.
7. "Do they wish they have another job than just being a resume writer?"
We all have other things we want to try and it should not stop loving what we're doing today.
8. "How do their find their job?"
Our job gives us a remarkably rewarding feeling especially when we help job hopefuls get their dream job.
9. "What job hunting would be if resumes didn't exist?"
Job seekers wouldn't be able to showcase job-related skills to recruiters and employers would find it hard spotting the right candidate for the job.
10. "Who writes the first resume?"
According to
Business Insider
, Italian polymath, Leonardo da Vinci, wrote the first professional resume during the Renaissance period in 1482. Resume writing exists for a purpose: to help every job seeker to be invited in a job interview. We might not give you the exact answers to your questions but we guarantee to provide the service you deserve. For our products and service inquiries, contact our professionals or you can get one of our best free
resume templates
today!
Sources: http://www.businessinsider.com/how-resumes-have-evolved-since-their-first-creation-in-1482-2011-2?op=1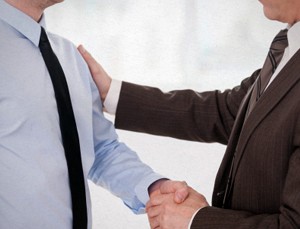 There are no second chances for first impressions. In a job search, each applicant is only given a few minutes to leave a lasting impact. But is it really possible to convince potential employer that you are the right choice?
Your Passport to Success
One of the most important requirements in landing a job is a well-written resume. Not only does it entail contact numbers and personal information, but it also highlights the applicants' qualifications, credentials, key experiences, and accomplishments. It gives employers a snapshot of how you can be an asset to their company. The importance of an application document should not be overlooked. It is a passport that transitions applicants from school to workforce. Creating an outstanding document, however, is a daunting task. According to Wendy Enelow, author of "College Grad Resumes to land $75,000+ Jobs," resume writing is more than just information listing. With this, applicants should think of significant details that will not only capture potential employers' attention but also allow them to standout competition. While it is crucial to think of the right information to include and format to use, here are some tips that you may consider before writing a compelling document.
Buzzwords - Whether it is your first time to write a resume or have decided to tweak an existing document, it is important to boil down previous job experiences and/or school achievements to keywords or buzzwords to summarize your skills. Most likely, recruitment managers would only spend a few seconds reading your document. Besides giving employers a clear picture of previous work experiences and/or accomplishments, the use of buzzwords also increases the chances of being chosen by the automated system.
Duties vs. Accomplishments - One of the most common mistakes in writing an application document is focusing on duties and not on accomplishments. While describing a previous work or internship may sound useful, employers are more interested in what you have accomplished in each task. It demonstrates your capabilities, skills, and strengths in fulfilling assigned duties and responsibilities.
Goals - As a job seeker, your ultimate objectiveis to sell yourself. With this, you have to effectively package and position your skills, knowledge, and capability to convince employer that you are the perfect choice. You can do this by reading and understanding the expectations of the organization. By creating a list of related skills, you may research keywords that describe what you can do for the company without being too general or specific.
It doesn't take a genius to write an impressive document. You may hire professional writers or simply visit Resume4dummies.com to review strategies that will satisfy your career and writing needs. This portal has a strong and rich database of every piece of information you need to know about a particular industry. To know more about their services, check some of their reviews or visit their site at www.Resume4dummies.com.
So you got your diploma. You're very starry eyed, still. However, the moment you start to sit in front of the monitor and keyboard, you suddenly ran out of inspiration on how to fill your resume with the background that could get you hired. So you browsed the net and found this article at resume4dummies.com. Great, you've got the right place. Now, read on:
             1.    Don't focus on the title
Instead, bring out the skills you have developed in your past summer jobs and internships. Sure, titles don't make much sense when you don't tell the employers about how it developed you as a professional. So instead of just putting that you became an intern or a clerk, add what things have you developed in the duration of your stay. Say, you contributed as an intern to a company by designing mock marketing campaigns, or you researched on breakthrough technologies about pre-stressed concrete. Tell it to prove that you just didn't sit and operated the coffee maker in the internships and part-time jobs you've had.
             2.    Keep Connected with People from College
You can find a vast array of articles on how not to screw up professional relationships here in Resume4dummies.comIt's because this thing about not burning bridges and establishing rapport are just so important. In order to get the right job, you'll need people in one way or another. In order to stay in your career, you still need them. In order to get ahead, you'll need more. This is why you should keep communicating with them. You never know who will lead you to your first real job.
             3.    Choose Functional or Combination Resume
But never the as-is chronological format. These types of application papers are meant for people who have the background to brag about. For entry levels, the best way to show off what you have is to focus on your potential and abilities instead on what don't have – experience. Through stating them in a functional or combination layout, you'll take advantage of the seminars and related workshops you attended, the internships and part-time work, and then you can back it up with the abilities you developed and remarkable achievements you got as a student.
            4.    Include your extras
The word is transferable skills. You may have worked part-time in a restaurant and apply to a marketing job, but that doesn't mean that you can't include that background on your application. You can still do it, as long as you will relate the past job with marketing. Have you been effective in dealing with disgruntled customers? Or have you suggested a way to boost your sales during off-season? Resume4dummies.com suggests that you use them to your advantage.
Whoever started the trend of hiring somebody to write your application papers, he is probably also responsible for the booming number of people claiming to be expert resume writers. Never mind about the crazy thing about hiring industry, applicants spend tons of hours just to ace a golden 10-second glance of employers at their copy. And not all have the prowess and interest enough to spark a good impression on the first screening, so these people hire those who do. However, career seekers must beware that some are only self-proclaimed professionals who make application papers right out from the cookie cutter- adjoining phrases from templates here and there, and voila, a seemingly professional-looking copy of aggregated applicant clichés. If you are afraid that you might be falling into the trap of paying for fake services like this, you can check out their credentials. But if you're one of the few gifted scribes who'd like to try venturing into the hiring industry, better brace yourself with enough background on the field because even resume writers are not exempted from the tough competition in the job market. Moreover, we can never say that one is a certified expert by hitting check in these surefire indications:
          1.   You registered as a member of a known resume association
This is probably the first and most important thing you need to do before you can formally declare that you are a virtuoso in application. How will you do this? Attend seminars, read books, and create a portfolio of your own. And if you collected enough of these credentials, you may start asking for membership in a circle of expert resume writers. Just remember that learning about your craft is a continuous process. Memberships expire and trends change, so keep going ahead. Be active in the group and don't stop growing your knowledge in the field.
          2.   You don't just write the documents, you also learn how hirers will read them
You must know both sides of the coin. The hiring industry is not just about prospective employees, it is also about employers. So better listen to the pulse of trusted HR's and know what they want to see from a hopeful candidate. Do not narrow your sight only to the characteristics and competencies of the job contender, rather also keep an eye to the culture and needs of the employers. This will not only enable you to formulate a paper that will wow your client, it will also make you compose something that will impress your client's hirers.
          3.   Most of your clients are getting an interview
How to achieve this? Simple. Prioritize the demands of employers over the wants of your client. The one who will decide whether a contender is worthy of the interview or not is the person who will evaluate the papers. So if you got a high customer satisfaction but low interview rate, there is still something wrong with the way you compose the document. The measure of your success will not be taken on how many people availed your services, but rather on how many are actually getting into the end result they want from your works. And that is, to land an interview.
          4.   You can give non-generic advice to career finders
People will know if you're a true-blue expert resume writer or just a know-it-all aleck. Be cautious with giving recommendations because it is where your caliber shows most of the time. Give specific pieces of advice and explain them in details.
Top 3 ways to keep your application genuinely attractive to hiring managers
Every year, the job application gets tougher and tougher and at the end of the day, only those with the credentials and experience arrive back at their homes with a smile on their faces. Unfortunately, for America's long line of ordinary workers, jobs will become more elusive until they find the answer to unemployment's baffling challenges.
A large number of applicants, however, may have thought of solving the job application's Rubik's cube by falsifying every detail on their resume. Desperate times call for desperate measures this is why research reveals that a disproportionate number of applicants are fudging their resumes in an attempt to get out from unemployment.
Misrepresentation is one-way ticket to career limbo. Many human resource officers and hiring managers have adopted countermeasures against highly unbelievable resumes and portfolios by verifying all the information written on the resume. Therefore one antagonizing statement may cost an applicant not just an interview, but his/her career as well.
Analyze the following quick tips in managing your resume's content:
First of all, tell the truth – Hiring managers are not inconsiderate individuals. They will give applicants a shot at an interview, only if they find your resume in touch with reality. Many entry-level applicants fail to highlight "basic" achievements at school, and they jump ahead of themselves by bringing into light accomplishments similar to those of a seasoned manager or department executive.
Focus and channel your key strengths – Factual resumes are complemented by attractive competencies related with the job position being applied for. Hiring managers are comfortable in reading a resume that stays inside the line of actuality that both qualitatively and quantitatively speaks about the applicant's chief qualifications.
Do not forget to add at least two credible references – Resumes cannot speak for themselves, references do. Hiring managers will consult references as a logical approach in identifying if the applicant is telling the truth or just outright lying. Applicants are suggested to maintain sound connections with people who will be able to help them convince hiring managers through powerful recommendations.
Lying on a resume is a stepping stone short of achieving one's career goals.