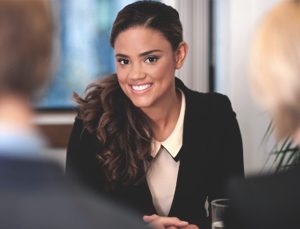 Job interviews can be a nerve-racking ordeal if you do not prepare well. If you really want to grab a sought-after job post, you'd better put your acts together. Check out these nine job interview techniques to drive off jitters and get more offers.
Best Job Interview Techniques for Job Seekers
1. Do your research.
Your interview's success starts with what you know. Inquire on the employer, the job requirements, and the position. The more research you conduct, the more you'll learn about the company and boost your hiring chances.
2. Dress for confidence.
Plan and prepare a wardrobe that suits the firm and its culture the night before your big day. Wear professional and comfortable attire and make sure they are clean and pressed. Dress confidently. If you feel good, others will respond accordingly.
3. Arrive ahead of time.
There's no excuse for coming late for an interview—except for "force majeure" events, such as war, riots, fire, flood, and earthquake. Hence, strive to arrive 15 minutes earlier than the scheduled time. This will give you enough minutes to freshen up, fill up forms, and/or observe the dynamics of the workplace.
4. Study your resume prior to the interview.
Know your resume by heart. As many recruiters use resumes to verify written claims, you must be consistent with your answers and must justify your statements well. Never include details you cannot defend or explain fully. If you have listed a certain skill, ensure you can expound on them clearly and confidently without hesitation.
5. Make good first impressions.
This applies not only to the hiring manager but to everyone you'll meet in the company. Be polite and offer warm greetings even to parking attendants and receptionist. As "there's never a second chance to make a first impression," building rapport is important. Set a positive tone with a firm handshake, a good eye contact, and a pleasant smile.
6. Convey proper body language.
You must guard as well your body language or nonverbal cues when you face your interviewers. Aside from eliciting good first impressions, you must also sit up straight, maintain good eye contact, and watch your gestures to convince your assessor of your intense desire to get the job.
7. Give specific examples.
Instead of just "telling" what your skills are, use specific examples to "show" your future employer what you're capable of doing. Prepare your stories beforehand and ensure that they highlight your feats and unique qualities. These job interview techniques will not only help you display your future performance but also give the interviewer something to hold on to after the talk.
8. Ask insightful questions.
A smart job seeker prepares questions days before the interview. Seize the opportunity to find out valuable information. Aside from getting your intended answer, asking questions also implies your concern and interest to work for the company.
9. Follow up quickly.
Don't miss your last chance to market yourself by sending a thank-you note a day after the interview. Remind your interviewer—whether through email or snail mail—of all the valued traits you can bring to the job and the company.
There's no way to predict what will happen in your interview, but following these job interview techniques will help you present yourself positively and feel less anxious. Browse this page for more job interview tips and strategies.
Sources: theundercoverrecruiter.com | www.monster.com | www.livecareer.com
Image courtesy of stockimages at FreeDigitalPhotos.net