Product developers manage the product's growth, making sure it follows the trends. In fact, product developers are handled by product development managers. They work together to make better products. Want to pursue this job and lead a team of creative people? Then look for apparel product development manager resume examples to help you write your resume better.

First, what is apparel product development? It is the process of creating and developing new clothes. To do this job, skilled product developers are needed. These experts think of new concepts, create new designs, and further improve existing products. The persons who lead these product developers are called apparel product development managers. If you aim to be one, read on and know the product manager duties.
Apparel Product Development Manager Resume Examples: Duties of a Product Manager
Analyze trends and come up with new ideas
Create concepts and campaigns to ensure brand superiority
Create and implement source plans
Work closely with other departments to ensure seamless operation
Increase company profit through product development
Keenly monitor sales and production
Ensure quality in all parts of the operation
Ensure on-time delivery of outputs
These are just some of the product development manager duties. Indeed, these should be paired with strong skills. Drive business success through the set of skills below.
Apparel Product Development Manager Skills
Attention to details
Goal-oriented
Strategic thinking and strong communication skills
Adeptness in art and trends
Brand management
Cost analysis
Problem-solving skills
Time management skills
Do you want to ace your job hunt and get a spot on your target company? Show your skills effectively through a powerful resume. Check the apparel product development manager resume and the best writing tips below!
Apparel Product Development Manager Resume Examples
Complete Name
Complete Address
Phone # / Cell Phone #
E-mail Address
APPAREL PRODUCT DEVELOPMENT MANAGER
Remarkably creative, proactive, and results-focused professional with 10 years of immense management experience in product development, design, and quality assurance of apparel within highly competitive environments. Demonstrate strong command in all aspects of product development spanning from design to commercialization, which include materials, trim sourcing, costing, negotiation, lab dips, design, and fittings. Employ hands-on and cross-functional leadership style, with proven success in ensuring well-organized, high-quality, and on-time delivery of products.
CORE STRENGTHS
Management
Looked upon as the co-pilot and heart of the department, being the point person next to the director, tasked with multiple managerial responsibilities while remaining to be a cooperative team player, easy to work with and ready to assist to complete projects and reach company goals.
Relied upon to train apparel coordinator for promotion to become product developer.
Reputed as seasoned planner and coordinator, able to skillfully prioritize and ensure that project deadlines are met, closely monitoring the development, modification, and testing procedures for samples.
Effectively supervised the processing of garments for fitting, organizing schedule, and facilitating the actual fittings.
Experienced in developing innovative concepts and strategies, including maintenance and communication of technical product packages using Web PDM.
Product Development
Expertly handled multiple tasks during development season, verifying lab dips, strike offs, fabric, and trim qualities.
Traveled to visit sewing factories to source out raw materials, check out trends in construction and design as well as work out final patterns.
Researched color trends and silhouettes using magazines, online shopping, WGSN website and trend services during the design season; developed color palettes, drew by hand design concepts, illustrated designs using Adobe Illustrator and created initial technical package.
Closely tracked sales sample production; managed materials and trim POs from factories to ensure accurate ordering of items and timely shipment of goods to factories.
Meticulously ensured the proper fit, function, and pattern balance in fitting prototype samples on live models.
PROFESSIONAL EXPERIENCE
Apparel Product Developer and Co-Manager, COMPANY XYZ, Union City, CA | 2014-Present
Successfully launched lifestyle and performance apparel which now earns $10.8M together with show apparel.
Upheld brand integrity and fostered trust among customers by instituting improvements in the fitting of clothes, establishment of body measurements for core customers, as well as hiring and selection of fit models and dress forms.
Co-created pioneering endeavors that enhanced company efficiency, including the development of development best practices and communication improvements to reduce

delivery time

of prototypes along with the creation of visual fit guide for factory pattern makers that improved sampling requests from 4-5 down to 2-3.
Drove

sales margin

increase of $10.1 M, reaching $10.8M in actual results for KPI apparel with actual in line margin rate of 42.6%.
Exceeded goals on on-time delivery of products from 80% to 83.3% in

fall

of 2010 and 86.5% in spring of 2011 as well as maintained apparel productivity generating $11.7K from AOP of $11.5K in

fall

of 2010 and $11.6K from

AOp

of $8.8k in spring of 2011.
Outerwear Product Developer II, COMPANY UVW, San Leandro, CA | 2011-2014
Played an integral role in the incremental growth of a joint-venture partnership.
Instituted new fit blocks for The North Face urban lifestyle category and drove the advancement of product

development construction

experience to include waterproof, bonded, and insulated garments.
Quality Assurance Laboratory Technician, COMPANY UVW, San Leandro, CA | 2008-2011
Spearheaded efforts to improve product quality, maintain brand integrity, and reduce selection of non-

complaint

materials through quality testing.
Established and showcased brand superiority through product performance comparison, coordinating competitors' samples, as well as testing and analyzing

results.
EDUCATION AND CREDENTIALS
ASSOCIATE OF ARTS IN FASHION DESIGN, Fashion Institute of Design and Merchandising, San Francisco, CA (2011)
BACHELOR OF SCIENCE IN TEXTILES AND CLOTHING, (Emphasis on Marketing and Economics), XYZ University, Davis, CA

TRAINING: Seminars from A&E Thread and Coats, Pattern Drafting, Draping
TECHNICAL PROFICIENCY: Microsoft Outlook, Excel, Word; Adobe Illustrator CS5, Photoshop; Web PDM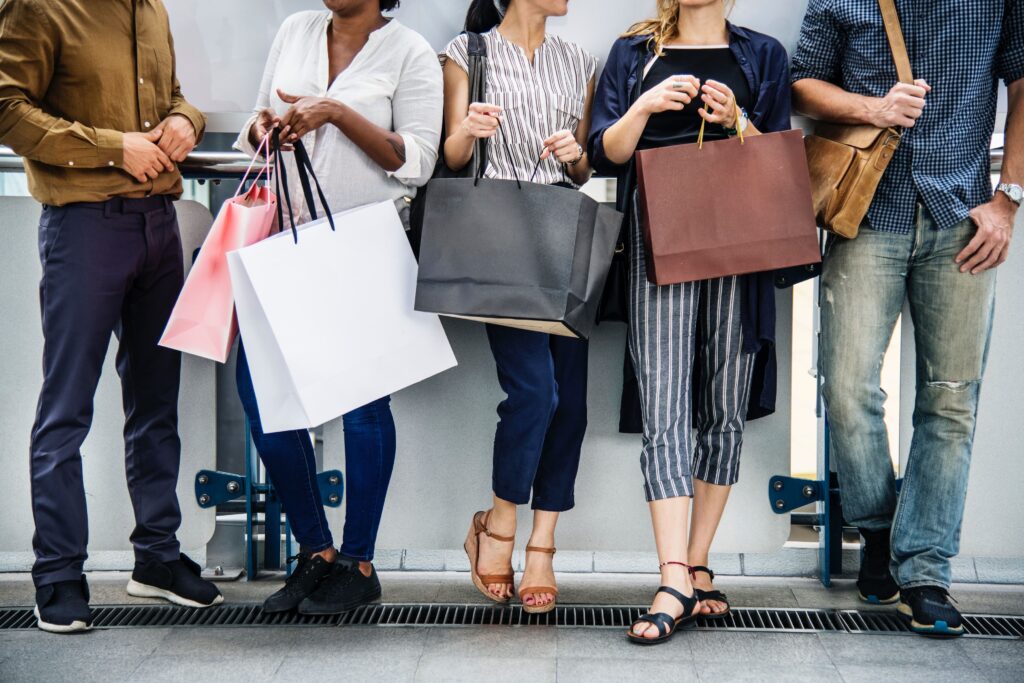 5 Tips on How to Make an Effective Resume
Show your edge. A resume is good if it shows your key skills. Focus on the skills that set you apart from your co-applicants. Put your best skills relevant to the product manager job description. Trust me, this works every time.
Make your goal clear. Know that your main goal is to receive a callback. So, omit inapt details and tailor your resume to the job you want.
Pay attention to details. A resume that is not only well optimized but is also visually appealing will boost your chances in landing the job. So, make sure your resume adheres to the proper format.
Put industry keywords. Most companies now use Applicant Tracking System (ATS); so, make sure that the best keywords are shown in your resume.
Proofread. An error-free resume is a huge plus. When you search for an apparel product development manager resume sample, you will find that the details are clear and precise. Make sure to edit your resume before you send it.
Let us help you write your resume!
This is truly an interesting job. So, go beyond your limits. Explore. Apparel product development manager resume examples will help you build your own resume. In fact, it can help you land your dream job.  Need more help? Feel free to browse through our best resume examples and job tips. For more details, contact us. We have a team of expert resume writers who provide the best resume writing services! We can help you land this job in no time!