Art directors are in charge of all visual style and images in print, advertisements, film, and other outlets. They lead designers, artists, and writers. Above all, their job needs knowledge in design elements and budget management and timelines.. According to Mario Hugo, an art director, it's important to know how to claw one's way out. He said that it's exhilarating to take on projects or win business you're unfamiliar with. You must learn quickly. So to get hired, Resume4Dummies listed the required art director skills in these art director resume examples to help you qualify.
Skills Needed in an Art Director Resume
Solid aesthetic judgment
An art director must have an eye for aesthetic. This includes elements suited to certain products and market. Pictures have the power to show abstract concepts that spark emotions. So, they must learn how to connect through art.

Keen eye for details
Given the field's trends, an art director must be keen on details. Krista Neher, a marketing field influencer, stated that human brain could process photos up to 60,000 times faster than words. Thus, even the smallest detail matters.
Creative mind
They must come up with fresh ideas and views about arts, mainly in the publications field.Their skills in diverse multimedia platforms and software are a huge plus, too. With this, they can provide the clients' needs.
Strategic leadership
They must work well with employees and clients to close best deals. As a leader, they must be calm in handling conflicts—whatever it is.
Solid communication skills
They must connect well to avoid conflicts and assure smooth operations. Since they manage various groups of people, they should serve as ties between the design team and the client. Lastly, to form solid bonds with individuals, they must actively provide constructive views to foster growth.
Adaptability
This is a key skill art directors should have. They must be able to fit the trends they are in—including cultural and fashion trends. Unearthing new trends is a plus, too.
Time management
Due to a fast-paced setting, art directors should look at projects and tell how long the project is going to take. They should have tight schedule, often shifting from one project to another.
Do you have these skills? If yes, it's now time to look for art director job openings. These 8 skills will surely improve your art director resume!
For more details, check out this art director resume examples to help you land your dream job.
---
Art Director Resume Examples
Complete Name
Complete Address
Phone # / Cell Phone #
E-mail Address
SUMMARY OF QUALIFICATIONS
Highly motivated, dynamic, and avant-garde Art Director equipped with more than a decade of accomplishments in realizing company vision, initiating strategic initiatives, and providing high-impact, marketable fashion graphic design services that ensured total revenue growth. Exemplified proven success in diverse areas of training and development, business management, consulting, fashion design, and product development.
Known as strategic and goal-oriented leader, capable of motivating individuals and providing successful strategies to increase confidence, improve productivity, and achieve career growth
Self-starter and astute leader, able to spearhead a wide range of revenue-generating design projects, from conceptualization to successful launch
Possess strong knowledge of garments, trims, print, embellishments, mood boards, art direction, and textile design
Applied creative talents and expertise in conducting needs assessments while ensuring utmost client satisfaction
Displayed technical skills in using Windows / Mac Platform OS X, Illustrator, Photoshop, InDesign, Microsoft Excel, and Quark
CLIENT LIST
Oribe • Nike • Adidas Basketball • K-mart • GAP • Kids • An Original Penguin • K2 Snowboarding • 2k by Gingham • Converse • Lands' End • Skate Mental • Dragon Optics • Champion USA • Stüssy • DKNY Jeans • International • Marc Ecko • C-Life • Roca Wear • Jimmy Jazz • Blue Marlin • Tank Theory • Jordache • Muhammad Ali • Antonio Azzuolo • Carnival Cruise • Lines • G.V.G.V. • Lorinza • Express • Mavi Jeans • Eliot Lipp • XLR8R • Aéropostale
PROFESSIONAL EXPERIENCE
COMPANY A.B.C, NEW YORK, NY
IN-HOUSE FREELANCE DESIGNER, Graphic Technical Design
Aug 2017-Mar 2018
Partnered with the art director of both Women's and Children's PS1 teams in generating technical design of packages for overseas production. Drafted diagrams to illustrate appliqués, beading, and embroideries, as well as to scale garment flats, which were used for production and sizing placement.
Enhanced final samples through artwork separation and modification
Recommended the utilization of original watercolor typographical elements and other embellishments to improve product designs
COMPANY XYZ , NEW YORK, NEW YORK
GRAPHIC ARTIST, Calvin Klein, Inc.
Sep 2016-Mar 2017
Designed print graphics distributed to outlet, retail, and collection divisions. Ensured adherence to the brands' inspirational direction in making men's graphic for knits.
Provided recommendations on

t-shirt

treatments and special printing techniques
TUV INC., SAN FRANCISCO, CA
SENIOR DESIGNER, Old Navy Men's Apparel
Sep 2012-Jan 2018
Working on and off site directly with Men's Senior Art Director for over 5 years.
Rendered direct support to the Old Navy Design Team to enhance

company's image

, which included creating paintings, collages, and other original works of art
Managed all copy-writing-related functions, from conceptualization, market research, outlining, to completion of final design for the production of cutting-edge clothing graphic designs
Led the successful re-branding

efsfort

that earned positive acknowledgment from the company's CEO and President for surpassing all company expectations
RST BRANDS, NEW YORK, NY
GRAPHIC ARTIST, Nike 6.0 Boys/Levi's Boys
Feb 2017-Aug 2017
Creatively crafted neoteric graphics based on music trends, extreme sports, and typography. Built local and domestic production packages, which contained graphic placement, size, and embellishment information; led the dissemination of samples to factories for production.
Provided leading design in Boys Design Team for both Nike 6.0 and Levis Jeans
Produced original textiles and graphic designs for boy's

t-shirts

and swimwear that were distributed to several retail chains, such as JC Penny's, Zumiez, Kohl's, Macy's, and other specialty retailers
Performed trend forecasting and new idea conceptualization to support

goal

of strengthening brand awareness while maintaining integrity
NIKE INC., BEAVERTON, OR
GRAPHIC ARTIST, Nike 6.0
Sep 2015-Feb 2017
Designed and developed textiles and graphics for knits, hats, backpacks, and other soft goods, as well as SMUs packages for Pacific Sunwear, Zumiez, and other specialty.
Focused on targeting the extreme sports market by crafting

attention

-grabbing logo and type-based graphics
Researched and analyzed trends on extreme sports, urban art, and

typography art

; conveyed gathered information to the Design Team to deliver high level of quality
MNO JEANS, NEW YORK, NY
GRAPHIC ARTIST
Mar 2016-Jan 2017
Conducted and presented Graphic Trend Analysis to US Office, as well as with company owner in Turkey. Consulted with Converse to efficiently construct customized shoe that were sold exclusively in Turkish markets.
Initiated and executed new direction of

t-shirts

branding for Mavi USA Men's Print Program as opposed to fashionable

t-shirt

labels sold at Barney's, Nordstrom, along with other specialty boutiques
Teamed up with the Domestic Team in modifying

art direction

and inspiration
CDE SPORTS, NEW YORK, NY
SENIOR DESIGNER, Men's Apparel
Jan 2015-Dec 2015
Provided professional assistance in re-launching vintage ski wear brand to high-end department stores through generating a line of outwear and contemporary menswear cut and sewing knit and woven garments for the spring and fall 2015 line
COMPANY OPQ, NEW YORK, NY
DESIGNER, Men's Apparel
2013-2014
Worked closely with the owner and art director to visualize, gather information, and successfully generate men's knit tops and woven jackets for youth-oriented, artist-based brand sold at Yellow Rat Bastard and Urban Outfitters
COMPANY KLM, NEW YORK, NY
GRAPHIC ARTIST
Sep 2012-Jan 2013
Provided in-house freelance design for the Men's Division of Express; constructed and developed contemporary graphics for men's collection
UVW MENSWEAR, NEW YORK, NY
Senior Designer, RyanKenny
Dec 2011-Dec 2012
Oversaw the design of an upscale men's executive clothing designer, which included hiring and developing a production team, graphic artist, and merchandiser. Consulted with owners to supervise the full spectrum of line management, including shopping, trend research, trims, and designing cuts.
Presented creative concepts to various artists as outlined to trend research and market forecasting information, as well as attended fittings and picked the proper color palette for the line
Rendered direct supervision to the design of a high-end Italian line comprised of suits, blazers, sweaters, and fine shirts
Compiled significant details for production in Italy, including delivering technical packages, samples, and alterations
OTHER EXPERIENCE
JUNIOR DESIGNER, Women's Denim, HIJ's Company
LOS ANGELES, CA
GRAPHIC ARTIST, Company EFG, KID HQ
NEW YORK, NY
ART DIRECTOR/CO-OWNER, XYZ CO.
NEW YORK, NY
ART DIRECTOR, ROBERT LEE MORRIS
NEW YORK, NY
---
If you're certain in getting that job, this art director resume sample is best for you. According to Truity, jobs for art directors will grow 3% from 2012 to 2022. This rate is actually slower than other jobs.
Sadly, hiring for art directors in the publishing industry is likely to drop due to digital media. On the bright side, persons who work across various platforms and pass brilliant portfolios are the best picks.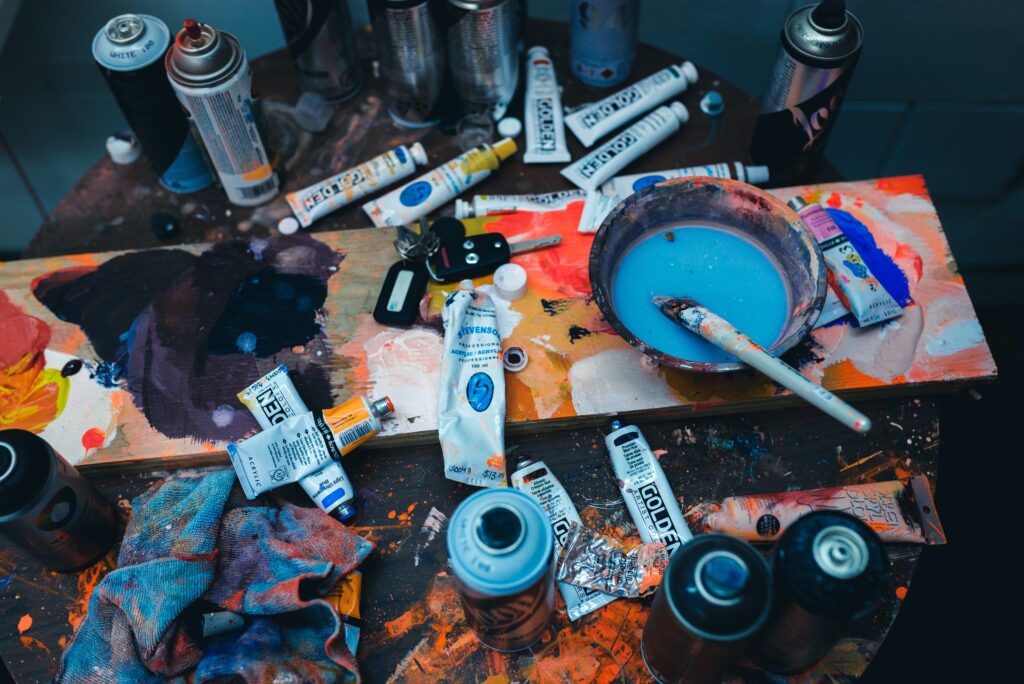 Art Director Resume Examples: How to Write Effectively
So, how can we create an effective art director resume examples? Here key points you can follow:

Highlight your skills. Put keywords used in the job description. If you opted for an online application, your application might be scanned through an Applicant Tracking System (ATS). Use keywords to help you get through ATS, paving way for interviews.
Make sure everything is correct. Skim through your resume for errors. Be sure it was checked and error-free. Mistakes can steal your chances in landing the dream job you've always wanted.
Add a client list. Skills are finally emphasized and everything's ironed out—however, you forgot to put a section of clients. To keep it simple, you put no justification as to where your efforts went. So, don't forget to include a list of your clients to support your claims.
Need help in crafting the best art director resume? Avail the Resume4Dummies professional resume writing services now!