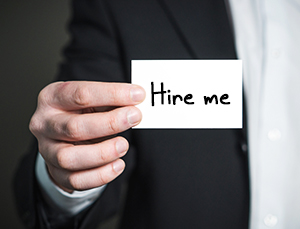 Searching for executive posts is beyond the normal job hunt for most applicants. Thus, you'll need a professional resume writer if you aspire to leave a strong impact in your field, conquer your next leadership post, or plan to change careers. Hence, with the hundreds of "certified" resume writing services available, how can you tell and choose which among them is the finest?
How to Rate a Professional Resume Writer
Resume writers and services differ from each other. Below are tips on how you can choose which top rated resume writing services will best highlight your work experience and qualifications.
1. Delivers no less than a resume writing service As an executive, never compromise quality over money. Although many clerical offices can write your copy for a much cheaper rate, they can't match what an expert resume writer can do. In contrast, aside from a well-written resume, the latter can sell you as the ideal candidate. In the same way, he/she knows the latest trends and buzzwords. An expert resume writer can always guide and offer you advice in your job search.
2. Understands your industry Many believe a resume writer excels at writing everything. While a jack-of-all-trades can sometimes be helpful, a master-of-nothing in resume writing can pose a red flag or a problem. Then, for non-resume writers, every resume may look similar. In reality, though, each industry needs to have unique jargons, style, and form. Thus, to increase your chances of getting that elusive promotion, hire a professional writer who specializes in your field.
3. Shows skill in using the English language A real expert resume writer has flair for both language and writing. In addition, he/she isn't only good at constructing and arranging sentences, but he/she can even attract readers with his/her product. Further, every word counts in a resume. Hence, the qualifications you should seek in a writer are his/her ability to compose simple but appealing statements.
4. Earns the trust of satisfied customers One best way to tell an effective resume writer is through referrals of former customers. They can come from pleased clients, recruiters, consultants, and human resources manager. Then again, asking for references is fine. With the time and money you'll spend, other people's testimonials will help you make the wisest choice.
5. Offers a fair price and inclusions As with other services, you must ask for the rate and the inclusions first before you hand over your hard-earned money to the company. In particular, most executive resumes range from $500 to $1,600. Besides, many writers give conditional guarantees such as free rewrites and partial to full refunds. Otherwise, if you have no contract, save the screenshots and print the pages of their website, including those that show the price and list of product/service inclusions.
6. Shows samples of resumes An expert resume writer should show you samples targeted to your desired position or industry. Besides checking their content, you should examine the production values. In addition, keep an eye on the marketing techniques and choose someone who can put together a strong branding for his/her clients.
7. Follows a scientific approach Resume writing can be scientific, too, in strength and weakness analyses. Hire someone who researches on your profile first followed by an interactive session. In such a way, your resume writer will get to know you deeper and can write a resume that fits and mirrors your whole personality.
8. Acts as a marketing agent Hire a professional resume writer who understands and applies the principles of career marketing. In particular, much like a marketer that sways buyers, he or she must present your strengths to convince your employer to promote you from your current post.
Your Effort Counts Much
Without your efforts, creating an executive resume can be hard even for a professional resume writer. Unlike other services, resume writing asks for your time, effort, and participation. In addition, you must answer your writer's questions in a well-timed manner if you want to get an effective resume on time. If not through personal means, a session via video or telephone call is always better than sending an e-mail.
For more tips and advice on job hunting and resume writing, visit our site.
Sources: www.dummies.com | money.usnews.com | www.theladders.com | resumes4ublog.wordpress.com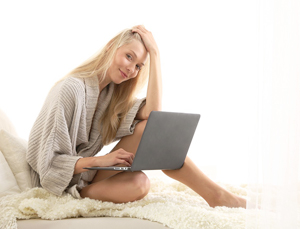 Having a home-based job is certainly not for everyone, so it's important to consider the advantages and disadvantages before make it a part of your lifestyle. Here are a few of each to help you decide if working from home will suit you well.
The Pros of a Home-Based Job
No Commute One of the biggest advantages of working from home is the time you save on commuting back and forth to work. It may look trivial but for most, this means an extra shuteye, more time for your family, or the chance not to skip breakfast. Instead of sitting in traffic, you'll have more time to spend with your family or be productive.
Greater Flexibility A home-based job allows you to wear your most comfortable clothes, work during your most productive times, and create a workflow and working environment that works best for you.
Reduced Distractions While there may be distractions at home too, it's much easier to control them than the distractions that come from coworkers, employees, and other office-based noises.
Less Stress You have more control over your stress level when you work from home. You can easily take a break or get some fresh air when the going gets tough.
Save Money Aside from the money saved from commuting, working from home saves you from the expensive meals at the cafeteria and mandatory dress code. You can also write off a small portion of your home office expenses on your taxes.
---
The Cons of a Home-Based Job
More Self-Discipline Getting up and focusing on work every day when you're at your comfort zone. It takes a great deal of self-discipline and motivation not to surf the web, watch TV, or just lie on your comfy and warm bed all day.
Solitary Confinement Some people–especially the social ones–find that working from home is like a solitary confinement. If you like to be around with people, a home-based job might be frustrating. Video and phone calls might not satisfy your longing for human interactions and support of your colleagues and supervisors.
Technical Issues If you're no tech-savvy, handling even the most basic technical issues can be frustrating. No internet connection or software crash might stall your work and request for tech support might not be as prompt as it is in an office setting.
Longer Work Hours The workday seems longer when you work from home since it starts and stops in the same place. If you lose track of time, you may find yourself working later into the evening without an overtime pay.
Lesser Benefits – If you work as a full-time freelancer, you will lose great company benefits–unless you personally apply for it. These include health insurance, social security, housing and car allowance, and a steady monthly income.
A home-based job can be a great solution for certain people but definitely not for all. Using the pros and cons above, assess yourself and weigh your options. For more career tips and working hacks, feel free to browse our site.
Sources: www.thebalance.com screenshotmonitor.com www.linkedin.com www.virtualassistant.ph
Along with other stuff, networking may not be the same for millennials as it has been for older generations. If you're a new age youngster, these networking tips can help you build or expand your network.
Networking Tips for Millennials
1. Network anywhere and everywhere.
Now, golf appointments and formal gatherings aren't the only events where you can form networks. Once you think it's more than "forming connections", it'll be easy to see that countless opportunities to build your network are available. Besides, you can talk about work- and career-related goals during your kids' play dates, in the church, during parties, or in any get-together.
2. Meet more people.
The more people you bump into, the higher your chances to connect with someone who might know a job or somebody you can meet. Find an opportunity to broaden your network. Likewise, you can engage in a pleasant chitchat in the elevator, introduce yourself to a conference speaker, or greet the new member in your yoga class.
3. Spark a continuing connection.
Search for and connect with those you've met in person via social networks. This move can make you stay on top of their minds, better than what a business card or an email can do. Beyond this, use your best judgment where and with whom you will connect outside work. For formal and semi-formal events, LinkedIn and Twitter are the perfect platforms. Although for casual and social events, Facebook and Instagram are more apt. One word of advice, however, don't connect on every platform all at once. It can overwhelm the other party and effect a negative reaction.
4. Make it your goal to help others.
This advice is one of the best networking tips here. While your goal is to meet people who can help you throughout your career, it's great to share your abilities and help them. Networking is a two-way street. Like you, your contacts need sound advice, so make sure you're valuable to them.
5. Arrange an event.
Host an event inviting others from varied fields, statuses, and age brackets. For instance, be thorough in planning your guest list and consider who may enjoy meeting each other. If you formed good connections, your guests will remember you're the one who brought everyone together. Hence, alumni gatherings are perfect. Attending the same institution will be your common ground; hence, finding a topic won't be hard for your guests. In addition, visit your alma mater and help it plan your alumni homecoming.
6. Blend your personal and professional life.
Last of these networking tips, show them who and what you are outside the workplace. In contrast, professionals in your network may also want to know the real you, so be genuine. Thus, by fusing your pro and private lives throughout your social networks, you can connect with more people. In particular, choose what passions you'll share with your networks, and you'll find others with similar interests.
Networking meant building two-way, quality connections inside and outside your niche. More than meeting others, it means forming relationships you can keep throughout your career. For more networking tips and inspiring career advice, browse our site.
Sources: communitytable.parade.com www.thebalance.com www.phillymag.com www.adampersonnel.com
Self-improvement may not be a formal requirement in the workplace, but it's critical in shaping up your skills. Speaking of which, there are significant life skills you already have that can make great career skills. Brush them up so you can use them as powerful weapons to your career success. What are those life skills? Here are seven of them:
1.Social media management
Nowadays, social media play a great part in marketing businesses - regardless of size, location, and target consumers. Knowing the best time to post a particular content and how to "haul" likes will give you an advantage in related industries such as digital marketing, technology, or travel and hospitality.
2. Multi-tasking several online group conversations
Not everyone can manage conversing in more than one group conversation. So if you find yourself juggling multiple online group chats, it's a good sign you have a knack for multitasking.
3. Establishing your online presence
Do you make sure your personal and professional profile is up-to-date? Are you particular in making it appear pleasing to your viewers? Spending your time and effort to curate social media profiles determines your skill in establishing great online presence to attract potential clients.
4. Empathic Listening
Empathy is one of the best-known life skills associated to career success. It's the ability to understand someone's feelings by placing yourself in that person's shoes. Therefore, being empathic will not only make you successful in the future, but will earn you trust and respect, too.
5. Resilience
People who let negative feedback and failures slow them down aren't resilient. As a result, they're trapped in the situation, unafraid to take risks. Your ability to look at setbacks as part of life will make you an exceptional professional whose skills are honed by rejections and defeats.
6. Curiosity
The adage, "Curiosity kills the cat," doesn't seem to apply in the context of career and business. Today, great inquisitive people grow and learn more than those who aren't. So if your curiosity works in every situation, don't hide it.
7. Patience
Patience is an important life skill that most people often overlook. Knowing when to slow down or react is just as important as learning when to start executing your ideas to reach your goals.
Now that you know these life skills that are keys to your success, let us help you be confident and secure an invite to a job interview with our interview tips. Head to our website now to view more job hunt-related tools, tips, and advice to a successful job search!
Sources: Buzzfeed; Daily Muse, Inc; Online Colleges
Words are the product of our thoughts. What we say greatly impacts our actions and how we relate to other people. While there are words that are better used when talking to a friend, you are expected to speak in a more professional and courteous way in the workplace. Thus, using unprofessional words make you look rude most especially when you're talking to your boss or a colleague.

Professionals have better ways of saying things. If you are used to speaking any of these unprofessional words, now is the best time to stop because it only makes you sound blunt and rude.
Want more interesting tips and advice so you can keep a good track of your career path? Read more helpful articles from our career tips page.
As an employee, you may sometimes have a career dilemma. Likewise, you may experience difficult days that last for a week or more. If you can't remember the last good day you had in the office, it may be time to consider resigning.
To help, we have listed six signs you're experiencing right now that say you must quit your job as soon as possible. If most of the signs point toward your career dilemma, then clean up your miserable desk for good. 
1. You dread Mondays, Tuesdays, and other weekdays.
2. You're not growing and learning.
3. Your boss gave you more duties, but your pay is still the same.
According to career experts, when downsizing has moved your team to work double time, but your pay is nowhere near double, it may be time to advance. This issue is so true, especially if your company is performing well, but your paycheck does not mirror it.
4. Your boss ignores your skills.
5. You're neglecting your loved ones.
When you suppose you're spending less time with your loved ones because of work, or you can't commit to the schedule, find a job elsewhere.
6. You're burning out, always.
Feeling weary is normal after a hard day's work. But if your life is in a chronic state of stress and fatigue—thanks to your work—you're probably suffering from job burnout.
Physical, mental, and emotional fatigue from work can manifest in many ways. You may gain or lose significant weight, have sleep disruptions, or get upset with simple things right away, among others. As what career experts said, fear, stress, and boredom can drain energy and affect work performance, resulting into a losing situation.
If you cannot solve your career dilemma, read How to Enjoy Your Stay at Work on our blog page now. This will help you rekindle your passion for work in no time. If you tried everything, but work is simply unbearable, go to your favorite job board already and look for open positions. For more tips, visit our career tips page.
Sources: businessinsider.com forbes.com themuse.com blog.careerfoundry.com thebalance.com
Whether you're a new graduate searching for your first job or someone who plans to change careers, you need a well-written resume that highlights your strengths and accomplishments. Sad to say, though, not everyone can write an application tool. Hence, many job hopefuls today hire a resume writing service.
A resume writing service firm employs skilled writers adept at various industry standards that enable them to create an excellent job application tool for clients. Resume writing companies offer several services to their clients. These include:
Writing resumes, curricula vitae; LinkedIn profiles; cover, follow-up, and thank-you letters; and other tools;
Editing job application tools; and
Submitting application papers to potential employers.
When to Hire a Resume Writing Service
Now that you've learned how a resume writing service helps job seekers, it's time to know if you need one.
Do employers invite you for an interview? Maybe you can write your own resume that's why hiring a writing service is not a choice for you. Yet for someone who has the skills and still struggles to get an interview, hiring a resume writing service will be a perfect investment.
Is it hard for you to speak about yourself? If it's hard for you to share details on yourself, much less write them on paper, you might need an expert to help you through the course. Don't be ashamed in hiring one's help to complete your application document. If writing about yourself is tough, then don't think twice about hiring a writing service to do the task for you.
Can you write your resume? If you're an accountant and dollars and cents are your game, a resume writer can solve your problem. He or she can tell what you need to include in your resume and put everything together.
Do you have the time to write your resume? If you're too busy to write your job tool, a resume writing service might be ideal for you.
Can you afford it? As a new graduate, you may not have plenty of extra cash to hire the services of a resume writer. It can cost around $100 or higher.
How to Find the Best Writing Service
When searching for the best writing service, check first its writers' profiles and contact its support team to ask for details on their qualifications. Hire one with an experience in the industry you're targeting. Most writing firms feature sample resumes on their websites to show the work quality of their writers; thus, inspect them before you place your order.
Price is another issue you should consider. Resumes vary in cost among writing companies, but you can get a well-written tool for $100.
Last, communicate with your writer as much as possible. Resume writing firms conduct phone interviews before they work on your order; hence, make sure you give them enough details and tell them what you expect.
Have you hired a resume writing service? How was the experience? If you haven't hired one yet, what's your idea on getting one? Share your thoughts with us in the comments section. For more career tips and interesting blogs, visit this page.
Sources:
www.businessinsider.com
www.huffingtonpost.com
www.linkedin.com
www.salary.com
www.freegreatpicture.com<?em> (photo source)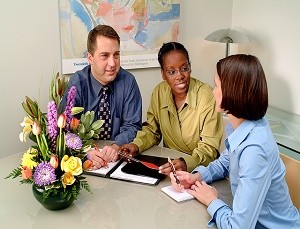 Being workaholic isn't good. It affects not just your body but your lifestyle, social relationships, and pursuits, too. Below is a list of the eight basic components of a balanced life.
1. Family Find time to bond with your parents, siblings, children, or relatives when you get home, even if you're too tired. Your family doesn't just make you happy but loves you without doubt and supports your undertakings. Be with them often.
2. Partner in life One drawback of compulsive working is you forget your love life. While building a family is not a requirement, having someone special around you in old age is helpful. Meet with a potential life partner if you are alone and lonesome.
3. Friends Your neighbors, former classmates, office colleagues, and personal acquaintances can make a good circle of friends. They can help you unwind after a stressful day at work. Watch a movie, play badminton, or ride a roller coaster with them.
4. Charity Treat less fortunate people right by giving back to a worthwhile campaign or project. More than giving you a great feeling, a kind act can improve other people's lives for the better.
5. Self-improvement Pamper yourself when you have the time and financial resources. Buy a book, shirt, perfume, dumbbell, or whatever you want. You deserve a fine dining experience, perfect haircut, full-body massage, and pleasant sleep.
6. Personal growth Improve or expand your skills to broaden your horizons and achieve growth. With accessible resources online, you can learn new know how quick by watching tutorial videos and/or learning other languages. You grow as you learn interesting skills.
7. Healthy lifestyle If you are a workaholic, you may eat every so often while working. The worse thing is you are susceptible to consuming harmful foods. Shift to a healthy diet and eat nutritious foods. Likewise, you can take a walk, hit the gym, and do physical exercises.
8. Adventure Reward yourself at least once a month or twice a quarter by making your spare time exciting and full of fun as you hike or do extreme sports. While leaving your comfort zone may be risky, you will gain rewards as you discover your potentials. In addition, the experience will expose you to reality and improve your skills.
Good time management skills are a secret to setting your priorities right. For more career growth and resume writing information, visit our webpages. If you are dissatisfied with how a resume builder works, our web site has samples and templates.
Photo credit: Flower Factor via VisualHunt.com / CC BY-NC
We all have hobbies. But there are certain activities that are more helpful and beneficial than most people know. These interests of ours won't only give us joy but will also help us triumph in our career when maximized and used to its fullest potential. Below are 10 hobbies that can benefit your career:
1. Blogging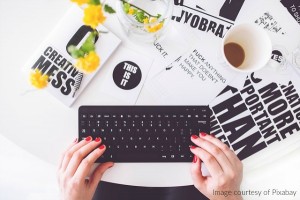 Blogging can show potential employers your skill and writing as well as your knowledge and awareness of certain things. If your readers interact with your blog, hiring managers will likely believe you can establish positive connections with their target market.
2. Playing Chess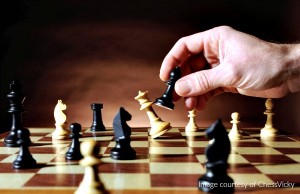 Chess is a mind game that tests a player's strategic thinking. In a work setting, being able to play this game can help a person connect with smart and successful people. According to Dana Taddeo of The Grindstone, 78% of regular chess players are university graduates and among households with incomes over $120,000.
3. Golfing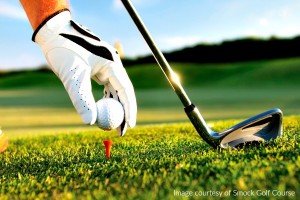 According to a premier financial magazine in the U.S, Barrons.com, 80% of 25 million golfers in the country agreed that this sport is a significant tool for business development. So if this is your favorite pastime, you can probably be good at managing and building relationships.
4. Going to the Opera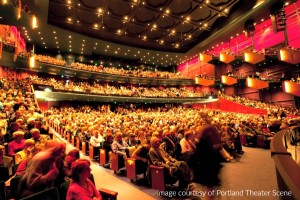 Watching theatrical performances in opera houses may be expensive, but appreciating the arts will help make you appear mature, classy, and refined.
5. Joining Toastmasters Club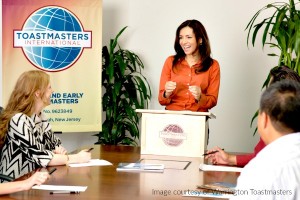 The Toastmasters Club aims to improve oral communication skills of its members. This is perfect for networking activities and human resources jobs.
6. Being a Wine Expert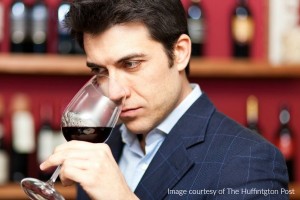 If you consider yourself a wine connoisseur who can distinguish a wine based on its level of acidity, color, texture, etc. you're likely to impress a winery tycoon or food magazine publisher.
7. Volunteering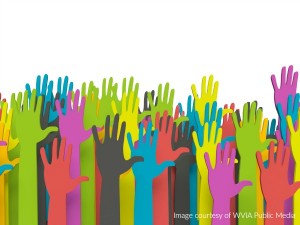 Your interest in voluntary work won't only make you feel good, it will also reflect positively on your resume. Another benefit is the new set of skills you develop and achievements you reach to add to your background.
8. Doing Yoga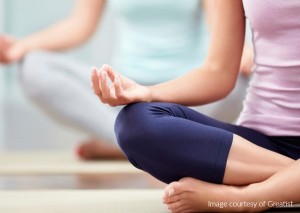 If you're fond of short yet intense workouts such as Hip-Hop, Aerobics, Zumba, or Yoga, you can use it to attract clients who want to turn their poor lifestyle around and be physically and mentally fit.
9. Watching Television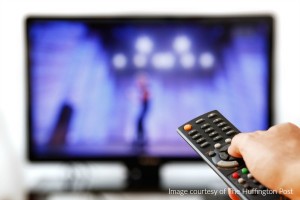 Being a couch potato is commonly associated with laziness, but this is the cheapest way you can use to connect with other people. Imagine your supervisor talking about The Walking Dead in the office and you're the only one who can relate. There's no possibility you won't be remembered!
10. Exercising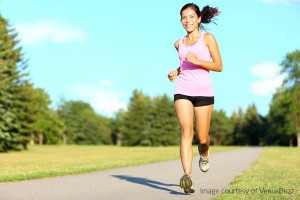 Your passion for exercising will make for great first impressions on hiring managers. There are also numbers of research and survey claiming that being physically fit boosts performance and drive at work. Like The Beatles' band member and co-founder, John Lennon says, "The time you enjoy wasting is not time wasted." Hobbies like these are "time wasters" with a purpose. Take advantage of them. For job seekers looking for a high-quality
resume template
, browse through our website or contact us to help you get where you deserve to be!
Sources: Examiner, The Grind Stone
If your resume is the window to your future employer's heart, the fonts you use are its drapes. Make your student resume look like it belongs to a pro by using the proper font. In line with this, here are 10 of the most favorite fonts of hiring managers. Go and pick one!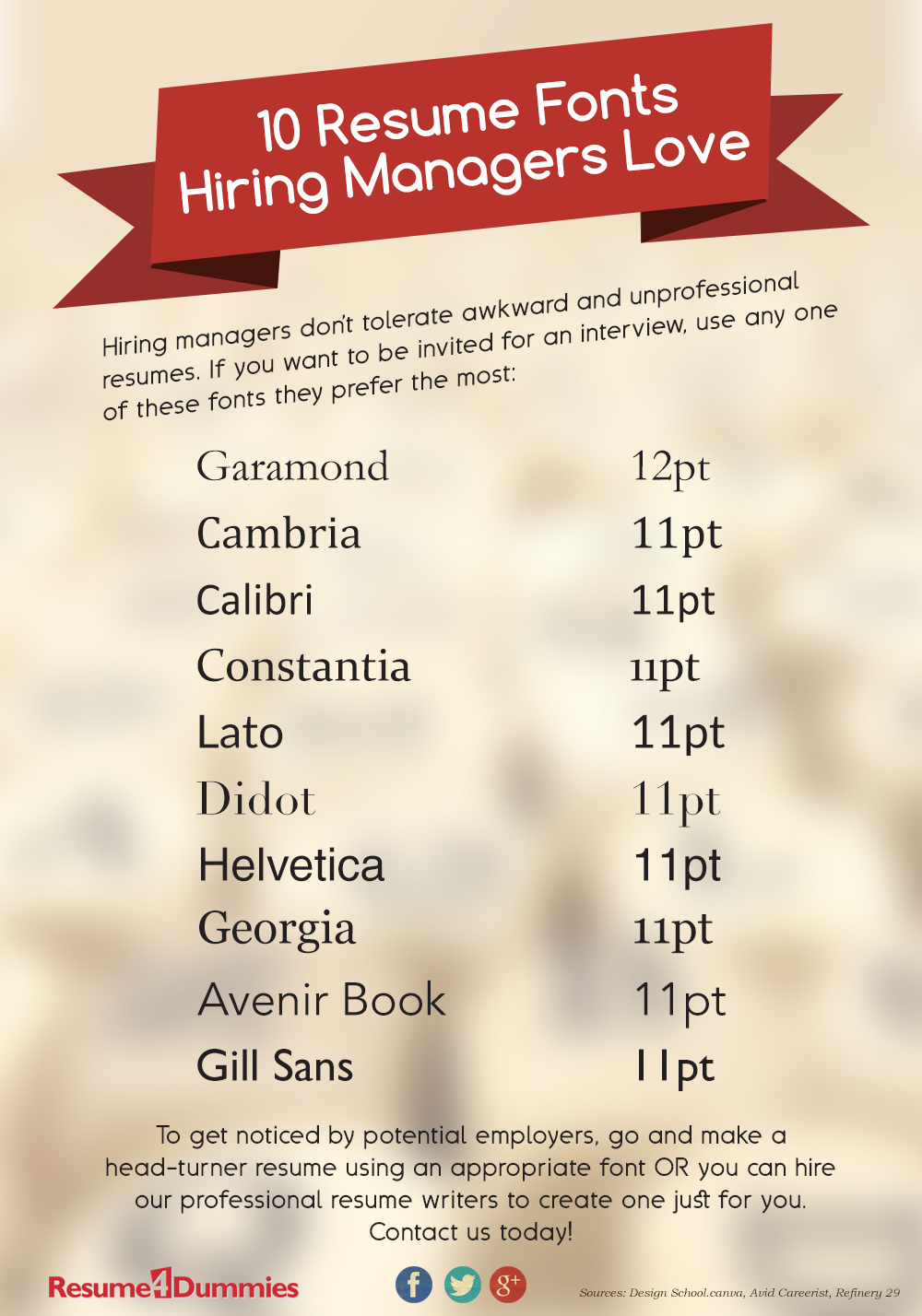 Do you want to be admitted to your dream college or university? Our
student resume
sample is your one-way ticket! Visit our
website
for more samples and career tips. Free download of this infographic. Click
here
.