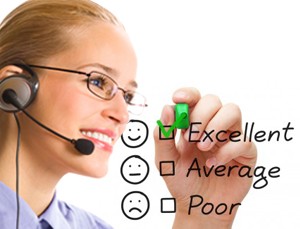 Are you applying for a customer service post? Then get your resume ready! Check the list below and discover if your application is a best example of a customer service resume:
Customer relation and technical skills – Does your resume highlight the skills required of a customer service professional? If not, be sure to include your communication and customer relations skills, as well as your knowledge in using various computer and software applications.
Place these points on the top part of your document so your boss can see at once your edge among other applicants.
Related professional experiences – If you have been in the customer relations field for a while, make sure that your resume has the relevant experiences that the job needs. These will help boost your chances of getting hired. A better candidate for the customer service post has the related experiences to do the job.
Relevant achievements – Are you an achiever? Were you able to meet your set targets and metrics before? Then you must put in every award and recognition relevant to your career. These will show your future boss how keen you are in keeping the quality of your work.
Clean and organized layout – Your resume must be easy on the eyes. You do not want to give the employer a hard time going through your document. So use white spaces and format the contents. Try to make it vibrant by adding lists and bullets. These styles can improve the total appearance of your resume. Use easy-to-read fonts but veer away from Times New Roman, as it looks too generic. Go for wider fonts such as Arial, Verdana, Tahoma, or Calibri.
Error-free document – You don't want other people to see faults on your resume, do you? So before you send your resume to firms, make sure that you check it first for mistakes. Get rid of wrong spelling, grammar, typos, or diction. Avoid errors that may cause the employer to throw away your paper. Leave a good first impression by having an error-free application tool.
If you want to have a career profile that is just as good as an example of a customer service resume, then keep these five items in mind. For sure, you will raise your chances of getting noticed and landing a job.