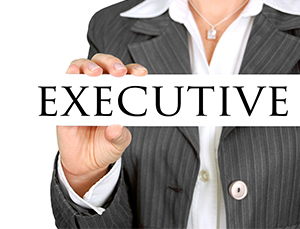 Known for their convincing marketing spiels and boldness, sales professionals can sway clients and close deals. Yet writing a personal marketing tool can be another story because many sales experts find it hard to "sell" themselves. If you're a sales executive who wants to get a job promotion or seek a post in another company, you must hire professional resume writing services. Otherwise, you may opt to write your own resume if you can work on it as an expert writer does. Can you make a resume that can sell you the way you sell your products? Take it from the experts.
Professional Resume Writing Services' Must-Haves
How do professional resume writers create summaries for sales experts holding C-level posts? Below are vital factors that make sales executives' resumes distinct and supreme. Use this list as your guide in writing your own copy.
1. Chronological format.
Resume writing starts with knowing the correct format to use. Since you have years of industry experience and you want to advance your sales career, a resume in reverse chronological format can best serve your purpose. Further, such a copy highlights your professional experience, giving your recruiter a glimpse of your impressive career growth over the years.
2. Profile summary.
Despite the high-level post you held and the sterling career you had, you still need not include a lengthy profile summary. A contributed article published by the US News & World Report website in 2013 relays that hiring managers' disapprove long career summaries. Cyber Coders' chief recruiter, Marie Cravey, favors job accomplishments over a summary section. Besides, she doesn't believe a summary is as vital as one's key achievements. Hence, she discourages its inclusion. Yet, if an applicant wants to include this section, Cravey advised to "make it concise and interesting." How short? Two sentences will suffice.
3. Marketing skills and interests.
Without doubt, you have skills that transmit to the sale of products and services. In particular, you must list your competencies to increase your chances for the job. Otherwise, you can present your skills in graphs or charts to make them easy for hiring managers to understand. Examples of high-impact skills for sales executives are strategic sales and business planning, market penetration strategies, and new business development. Likewise, your interest in web publication, social media, blogging, and sales training can help boost your promotion or job application. These abilities may serve as your keywords in getting a recruiter's nod. Then, with clear-cut skills and interests, the hiring manager will know your areas of strengths. Thus, he/she will assign you to the post you should hold.
4. Numbers to measure achievements.
People expect executives to have a long list of achievements, serving as the highlight of their resume. It will be ironic, though, if your copy doesn't show numbers and figures to support your feats. Hence, as a sales pro, your copy should prove your ability by including sums, percentages, timelines, quotas, and other facts to measure success. In addition, these help hiring managers scan your copy with ease, making you a valuable candidate for the job.
5. Sales techniques.
With the job descriptions under each post you held, you can explain how you achieved success or at least contributed gains to the firm. These give hiring managers an idea of the products you sold, sales figures you reached, top clients you served, and travels you experienced. Likewise, the mere mention of sales techniques and your approach to business dealings is useful to your target company. With this, your future boss can gauge if you're fit for the job.
These factors will make your summary excellent, setting you apart in the stiff labor market race, so place them on your copy. Thus, to write your resume, find online sample works and use them as guide.
Check Resume 4 Dummies' samples. Our archived samples suit senior officers such as sales managers, regional directors for retail sales, and vice-presidents of sales. Besides, browse our web pages to find more useful job hunt sources, interview and career tips, and templates.
Now, if you can't create your own piece, your best choice is to hire professional resume writing services. Then again, take care in choosing a resume writing service to avoid becoming a victim of online scams. A good firm or writer will showcase the above factors.
Sources: blog.hubspot.com | money.usnews.com | saleshq.monster.com | www.businessinsider.com