Are you working in the information technology (IT) industry, and planning to apply in the federal sector? Then you need to prepare a job-winning resume. Your experience with various programming languages and in-depth knowledge of diverse hardware and software should appear in your resume. Aside from this, your resume should be perfectly tailored to the specific federal job post. Before searching for the best federal government IT specialist resume examples online, you need to know further what the IT specialist does.

IT Specialist Resume: Why It Should Be Powerful

So, what does IT specialist work involve? Generally, they operate, maintain, or even design tech products. In whatever sector they work in, their jobs are the same. These include software, hardware, databases, web resources, networks, and enterprise systems. For those taking on lead roles in this field, they design systems and assess its effectiveness. And because tech is constantly evolving, IT specialists must advance their systems and cope up with the emerging trends.

Now, how much does an IT specialist make in a year? The typical Federal Government IT Specialist salary is $95,870. It can range from $69,009 to $135,365 per year.

With all these said, you must double your effort in your job hunt. Employers in the federal sector look for the best candidates. In order to impress them in the first few seconds of the initial screening, you should make a great resume.

Want to know how you can write these tasks on your resume? Check out the best federal government IT specialist resume sample below.
---
---
Federal Government IT

Specialist

Resume Sample
Complete Name
Complete Address
Phone # / Cell Phone #
E-mail Address
IT SPECIALIST (NETWORK)
Job Announcement No.: SW12210-R1-526312PP124118
Series and Grade:
Social Security No.:
Citizenship:
QUALIFICATIONS PROFILE
Highly accomplished, technically inclined, and results-driven professional, with comprehensive years of experience and visible accomplishments in information technology, network administration, and project and collections management. Equipped with extensive background in military and security operations; complemented with strong management and leadership distinctions in supervising teams toward achievement of established goals and objectives. Adept at delivering revenue gains and profitable operations through business requirements identification, process design, and system improvement.
Skilled at identifying and

resolving

complex projects involving life cycle design, development, modification, evaluation, and integration of large-scale computer software and hardware functions.
Capable of utilizing in-depth familiarity of Six Sigma methodologies and process improvements.
Armed with strong analytical capabilities and out-of-the-box thinking to capture key issues and formulate competitive action plans on time, and within budget and specifications.
Currently holds Active Top Secret Security Clearance. Willing to travel.
AREAS OF EXPERTISE
Network Administration and Operations
System Design and Implementation
Project Management and Completion
Technology Needs Analysis
Leadership, Training, and Staff Motivation
Technical Support and Troubleshooting
Rapid Conflict Resolution

End-User

/Customer Service
TECHNICAL SKILLS
Microsoft Office Applications
Personal Computer/Networking Environments: Microsoft Windows 95, 98, NT, 2000, and XP
UNIX and Sun Operating Systems
RELEVANT EXPERIENCE
COMPANY XYZ | 3 COMMERCIAL PLACE, NORFOLK, VA, USA 23508
TREASURY SERVICE ADVISOR | MAR 2012-PRESENT
Supervisor:
Tel: (May be contacted)
Salary per Year:
Hours per week:
Display unsurpassed leadership in training customers while providing assistance in the installation of various commercial card software products through web and telephone.
Serve as primary point of contact in identifying and troubleshooting various network problems, including protocol and communication issues.
Efficiently function as Client Workbook Consultant, sustaining constant communication with clients by responding to their e-mails and inbound calls from client program administrators requiring changes for company workbook.
Highlights:
Demonstrated proficiency in Commercial Card as well as in Commercial EAGLS, EXPRES (expense reporting), VISA VIM, MasterCard SDOL, and Total Systems.
Gained full knowledge and expertise in Windows NT, 2000, and XP.
Leveraged expertise in System Administrator utility, Discovery, and IBM ticket tracking process.
ABC MISSION SYSTEMS| 8030 HARBOUR VIEW BLVD,
HAMPTON, VA, USA 23435
IT PROGRAM MANAGER II | NOV 2006-MAR 2012
Supervisor:
Tel: (May be contacted)
Salary per Year:
Hours per week:
Regarded as a technical expert, administering overall facets of technical planning, analysis, design, development, configuration, integration, implementation, training, and management of information network systems.
Fulfilled various positions, such as LAN Technician II, C4 Systems Analyst, Configuration Management Analyst, and Communications Analyst.
Highlights:
Designed and developed equipment and services for military exercises by providing system configuration support with Commercial Off The Shelf (COTS) and military software.
Spearheaded the successful team development of LAN technicians; coordinated the designation of duties for

ADP team

while ensuring timely completion of all projects.
GHI COMPUTERS| 111 GATEWAY DRIVE, HAMPTON, VA, USA 23630
TECHNICAL SUPPORT PROFESSIONAL | AUG 2006-NOV 2006
Supervisor:
Tel: (May be contacted)
Salary per Year:
Hours per week:
Delivered excellent customer service and ensured total satisfaction by promptly and courteously responding to their technical support requests received through Web interface and telephone. Scanned, read, and completed technical manuals, interfaced with users, and conducted computer diagnostics to investigate and resolve problems, providing technical assistance.
COMPANY FGH | 2616 QUALITY COURT, VIRGINIA BEACH, VA, USA 23454
COLLECTION MANAGER AND NETWORK ADMINISTRATOR | SEP 2005-AUG 2006
Supervisor:
Tel: (May be contacted)
Salary per Year:
Hours per week:
Directed and coordinated the installation of all new hardware and software as well as network security.
Assumed full responsibility in overseeing

maintenance

of other office equipment, fax machines, copiers, and mailing machines.
Highlights:
Brought additional revenue for the company by identifying new business opportunities and generating new clients.
Broadened skills and knowledge of new employees by providing

effectual

training and supervision.
Accurately handled the documentation of all new data into the system, while ensuring smooth and efficient account workflow.
OTHER EXPERIENCE
COMPANY JKL | 9333 BALBOA AVENUE, SAN DIEGO, CA, USA 92123
TRAINING ANALYST | JAN 2017-PRESENT
Supervisor:
Tel: (May be contacted)
Salary per Year:
Hours per week:
Utilized administrative skills in coordinating the receipt of records and entering all data from the Observer/Controller for the specified War-Fighting Function (WFF).
Prepared and completed of reports and AAR products.
Employed highly analytical and independent judgment in conducting

analysis

.
COMPANY OPQ | 3200 ELMHURST LANE, PORTSMOUTH, VA, USA 23701
FIRST SERGEANT | AUG 1989-PRESENT
Supervisor:
Tel: (May be contacted)
Salary per Year:
Hours per week:
Participated in, orchestrated, and coordinated unit training, combat operations, and unit intelligence activities.
Functioned as unit primary noncommissioned officer, meticulously managing the processing of operations and intelligence information.
Highlight:
Led all initiatives in achieving assigned duties by executing tactical and technical guidance to subordinates, as well as professional support to both subordinates and superiors.
PEPSI-COLA| 17200 WARWICK BLVD., NEWPORT NEWS, VA, USA 23603
TEMPORARY EMPLOYEE | MAR 2003-SEP 2003
Supervisor:
Tel: (May be contacted)
Salary per Year:
Hours per week:
Marketed and promoted Pepsi-Cola products by updating local vendors on newest advertisements and display setups, resulting in generation of company sales and revenue.
RST MEDICAL CENTER| 800 N FANT ST., ANDERSON, SC, USA 29621
SECURITY SUPERVISOR | SEP 1992-FEB 2003
Supervisor:
Tel: (May be contacted)
Salary per Year:
Hours per week:
Established strong rapport with patients, visitors, employees, medical staff, and the general public by providing them with a safe and secure environment.
Closely supervised and monitored entire facility to ensure proper protection of property against theft or damage for hospitals, patients, visitors, and staff.
EDUCATION
ASSOCIATE OF APPLIED SCIENCE IN COMPUTER SCIENCE: JUN 2006
EFG College of Technology | Newport News, VA 23602
PROFESSIONAL TRAINING
Microsoft Approved Coursework
Toastmasters International
Six Sigma
MILITARY TRAINING
All levels of Non-Commissioned Officers Education Training
Total Army Qualified Military Instructor/Small Group Instructor Qualified
---
---
Federal Government IT Specialist Resume Examples: How to Spot a Good One

What are the trademarks of good federal government IT specialist resume examples? To answer that, let's discuss the resume sample above and see its merits.
The job announcement number, series and grade, and all federal job post details are all placed on top of the resume.
The profile is a strong career summary of the job seeker's skills and track record.
All areas of expertise have keywords relevant to the IT field.
The credentials include education and training relevant to IT.
The action words used all over the resume are clear and strong.
Heed and apply the sample and checklist above and you'll surely have your own job-winning resume.
Be the Next IT Specialist of Your Target Company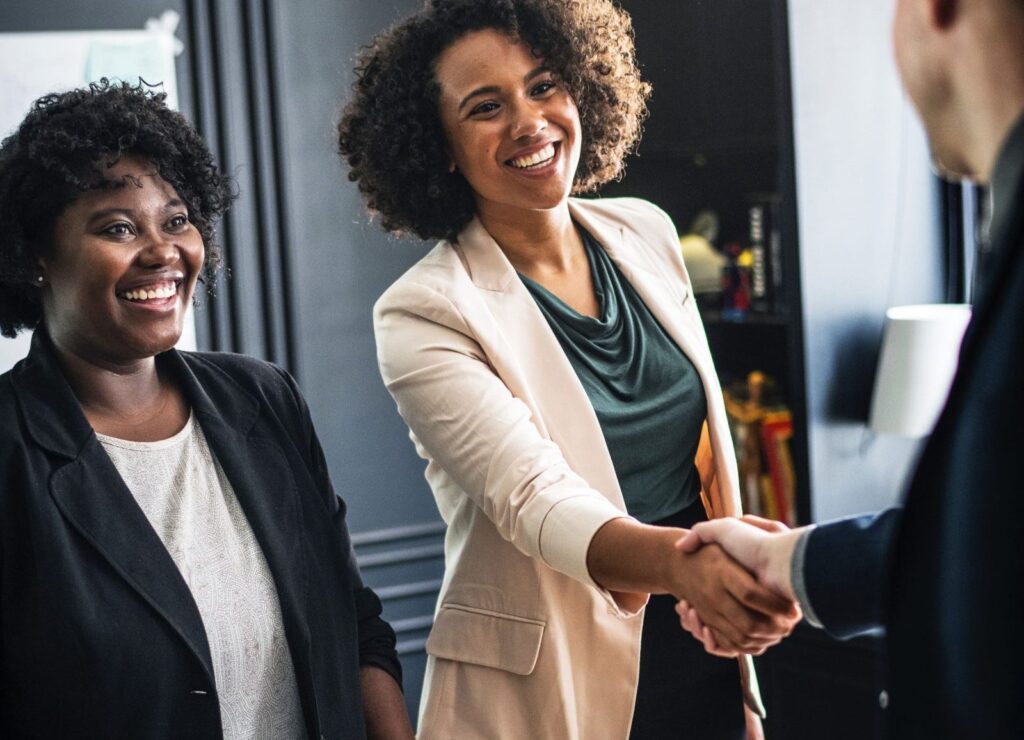 Above all, know that you can ace your job hunt. Review the best federal government IT specialist resume examples above and you'll surely land the job. Use our resume builder to ease your writing.
Do you need help in writing your resume? Call us and we'll help you right away. Our expert resume writers build the most notable resume in the business. Check out our best resume writing services now!