Want to pursue a career in the service industry? We have the best field service manager resume examples for you. Heed our samples and tips to ensure success in your job hunt.
In case you didn't know, the service sector is a key part of the United States economy. In fact, the International Trade Administration reveals that the service sector has been the largest and the fastest growing factor of the U.S. economy, with almost 80% share now.
There are countless jobs under this field. From the smallest to the largest subsectors, there are various chances that applicants can choose from. While there are jobs that focus on construction works, trading, and finance, there are also jobs that focus on a corporate level. The latter falls under the field service management.
Further, the management of a company's resources is called field service management. Workers in this field ensure wise allotment of the company's resources and guarantee quality customer service. Likewise, the field service manager is the one who makes sure everything is properly carried out. Read on and learn more about the field service manager job.
Field Service Manager Duties
Monitor workers' daily tasks
Ensure smooth operations
Make sure everyone adheres to company policy
Create and analyze reports
Audit regional performance
Establish goals and make plans to achieve them
Set and enforce strategies for the branch's growth
Field Service Manager Skills
Leadership skills
Strong organizational skills
Communication skills
Time management skills
Critical thinking and problem-solving skills
Field Service Manager Requirements
Extensive background in the services field
Leadership training and field certifications
Forecasting and bargaining skills
Degree in business, services, or other related fields
Since this is a managerial role, it is important to have the skills and requirements mentioned above. To help you in your job hunt, here's a field service manager resume sample.
Field Service Resume Examples
Complete Name
Complete Address
Phone # / Cell Phone #
E-mail Address
QUALIFICATIONS SUMMARY
Performance-driven and self-motivated professional, offering effective management expertise and progressive leadership practices in human resources, facility design, and construction. Possess immense experience in leading full spectrum of business operations ensuring compliance with state and federal agency guidelines in highly competitive settings. Demonstrate success in completing projects within established timeline that greatly impacted bottom-line results.
Visionary leader with successful track record of success in developing and leading teams that support strategic growth of a company. Equipped with exceptional ability in organizing tasks, increasing efficiency, and obtaining maximum results from limited materials and manpower resources. Exceptional communication skills with the ability to interface well with individuals at all levels with diverse cultures and backgrounds within highly stressful and challenging environments. Display proficiency in using Microsoft Office Suite (Excel, Word, and Power Point), with expertise in Co-Pilot database, the Button 1 and 2 Collaboration Tool for IBM Same Time meetings and for DCO meeting, DISA workspaces Situational Awareness tool, and Defense Property Accountability System (DPAS). Currently hold secret clearance.
CORE COMPETENCIES
Profit Maximization
Team Building and Motivation
Staff Training and Development
Safety and Compliance
Strategic and Tactical Planning Performance Improvement
Organizational Development
New Business Development
Decision and Risk Analysis
Budget Allocation
Client Relationship Management
PROFESSIONAL EXPERIENCE
DEPARTMENT OF DEFENSE (DEFG AGENCY, DISA), FALLS CHURCH, VA
Program Analyst | Deputy Program Manager
2004-Present
Assess program and budget plan proposals, acquisition plans, and strategic plans to ensure consistency on the entire DISA and DoD goals and objectives.
Create and submit proposals, recommend program changes, and establish development within the office based on the significant data collected.
Administer program and contracts management that includes execution and installation of complex systems, service support, and hardware procurement.
Organize meeting and present directorate division summaries from reports to high level managers within DISA, Office of Secretary of Defense (OSD), Joint Staff (JS), Combatant Commanders (COCOMS), and other DoD components.
Act as a property accountability custodian for the Office of Component Acquisition Executive.
Render IT and administrative support to the component acquisition executive.
Determine and examine insufficiencies in resource consumption, training, workload, and scheduling; assess deviations from standards, plans, and estimates to identify cause and impact on missions.
Assume full responsibility in coordinating all logistical aspects of major program and agency-level Component Acquisition Executive (CAE) acquisition events, such as program reviews, decision meetings, and Director's IPRs.
Generate and introduce several visual media to present trends, performance status, competency, and associated management information.
Function as CAE expert in DISA electronic collaboration tools, CAE Assistant IMO, CAE focal point, and subject matter expert for electronic collaboration sessions, and for all internal CAE information technology support.
Provide assistance in recognizing areas of record documentation and procedures that could be rationalized through coordination and development of methods to operate under the new or revised system.
Lead the development and execution of management control plans.
Conduct research and interpret personnel and training regulations, DA Pam's, Circulars, and OCAE (Office of Component Acquisition Executive) guidance.
Supervise the management on accountability and legality of operating programs; facilitate training for proper management and accountability of programs.
Facilitate quarterly trainings on the agency's premier collaboration tools to new employees and senior level staff.
Notable Accomplishments:
Selected and entrusted to formulate all operational process templates to senior leadership.
Played a pivotal role in ensuring adherence of the entire agency (DISA) for operational "HOW TO" purposes on all operational process.
Successfully accomplished the first ever 100% Accountable Property Audit for the OCAE Office, which was used as a reference for all existing and forthcoming property accountability procedures in 2009.
CDEF HOMES, RESTON, VA
Senior Construction | Field Supervisor
2013-2014
Directed site development to secure federal, state, and local regulatory approvals.
Established and executed regional renovation programs for major developments.
Spearheaded workflow and activities of various trade contractors in high-production environments.
Accurately arranged, prepared, and presented exception reports and production schedule, along with daily, weekly, and monthly, production reports.
Directed all phases of construction and all sub-contractors, while ensuring conformity to corporate policies and procedures.
Served as company representative, with full authority to carry out all construction contract terms and requirements of the contract documents while complying with company operational procedures.
Administered and maintained quality checkpoints while performing smooth collaboration with sales, engineering, sub-contractors, and purchasing.
Worked closely with estimators in analyzing estimates to recognize project and potential problems.
Attentively responded to pricing and schedule influences as well as in work changes.
Held accountability in supervising labor, material, and equipment cost to maintain costs within budget.
RSTU HEIGHTS, MIAMI, FL
Senior Construction Supervisor
2011-2013
Performed hiring, directing, and motivating personnel, subcontractors, and staff engaged in planning and implementing work procedures.
Educated subordinates and contractors regarding the specifications and company policies for safety regulations implementation.
Played a leadership role in analyzing and resolving work related problems, which include worker complaints and grievances.
Organized and supervised activities pertaining to construction, renovation, and maintenance of a construction project in conformity with company policies, documents, and government regulations.
Administered due diligence responsibilities, such as property inspection, completion of environmental and engineer reports, necessary permits gathering, and building budgets development in accordance with the lender's loan documents.
Analyzed building budget and identified scope of work required; formulated a pricing schedule of proposed standards.
Assessed specifications for plan procedures, start and completion dates, and staffing requirements throughout the phase/division of construction project.
Regularly inspected property under construction to ensure that work adheres to set specifications, budget, and schedule.
Held accountability in reviewing and approval all invoices related to the Construction Department to be submitted to regional Accounting Department for processing and payment.
UNITED STATES ARMY, FT. EUSTIS, VA | COLUMBIA, SC | PUERTO RICO
Watercraft | Marine Engineer
2009-2011
Served and protected the United States and its citizens against foreign and domestic enemies.
Acted as onboard chief engineer for large army transport watercraft, responsible in supervising all generator services.
Inspected and maintained all onboard systems, including fuel transfer, ballast, pneumatic, cryogenic, and hydrologic systems.
Assumed full responsibility in managing and operating all procedures for the ship's reverse osmosis water producing systems.
Created reports for all engine and generator readings to be reported directly to ship systems.
Reviewed data and formulated reports for all subordinate engineers within the section.
VWXY WORKWEAR, TUPELO, MS
Supply Chain Management Assistant
2006-2009

FGHIJ AVIATION, TUPELO, MS
Ground Support Technician
2004-2006

ABCD COMPANY, TUPELO, MS
Assembly Line Worker
2002-2004

UNITED STATES MARINE CORPS, PARIS ISLAND, SC | CHEERY POINT, NC | CAMP LEJEUNE, NC | MILLINGTON, TN, CECIL FIELDS, FL
Aircraft Maintenance
2000-2002
EDUCATION
Mechanical Engineering (2009)
UNITED STATES ARMY WATERCRAFT ENGINEERING SCHOOL
Marine License – Landing Craft Utility (LCU) 2000 Level 10 (2010)
COAST GUARD CERTIFIED TECHNICAL SCHOOL (2009)
Axia College – Online Course (In Progress)
Expected Completion date: 2020
AWARDS AND HONORS
DISA Monetary Award for successfully supporting OCAE's and DISA's Mission (2018)
Received a Letter of Appreciation from the retired director of OCAE in Support of DISA's Mission (2016)
Earned Several Monetary Awards for maintaining above average service in the construction industry
Expert Marksman Award – M16 A2 and M203
Army Service Medal
Defense Service Medal-Marines (1st Award) – Desert Storm
PROFESSIONAL TRAINING
Defense Information Systems Agency (DISA)
Leadership Development
Action Officers Course

U.S. Army
U.S. Army Watercraft Engineering School
PROFESSIONAL AFFILIATIONS
GS-0343- Program Analyst, Department of Defense (DoD)
CERTIFICATES
Completion of Acquisition 101 – Defense Acquisition University
ACTIVITIES
McLean Youth Football Team – Head Coach
McLean Little League – Head Coach
Church, Turkey Drive – Volunteer
Church, School Supply Donation – Volunteer
Church, Nursery – Volunteer
Equipment Director – McLean Youth Football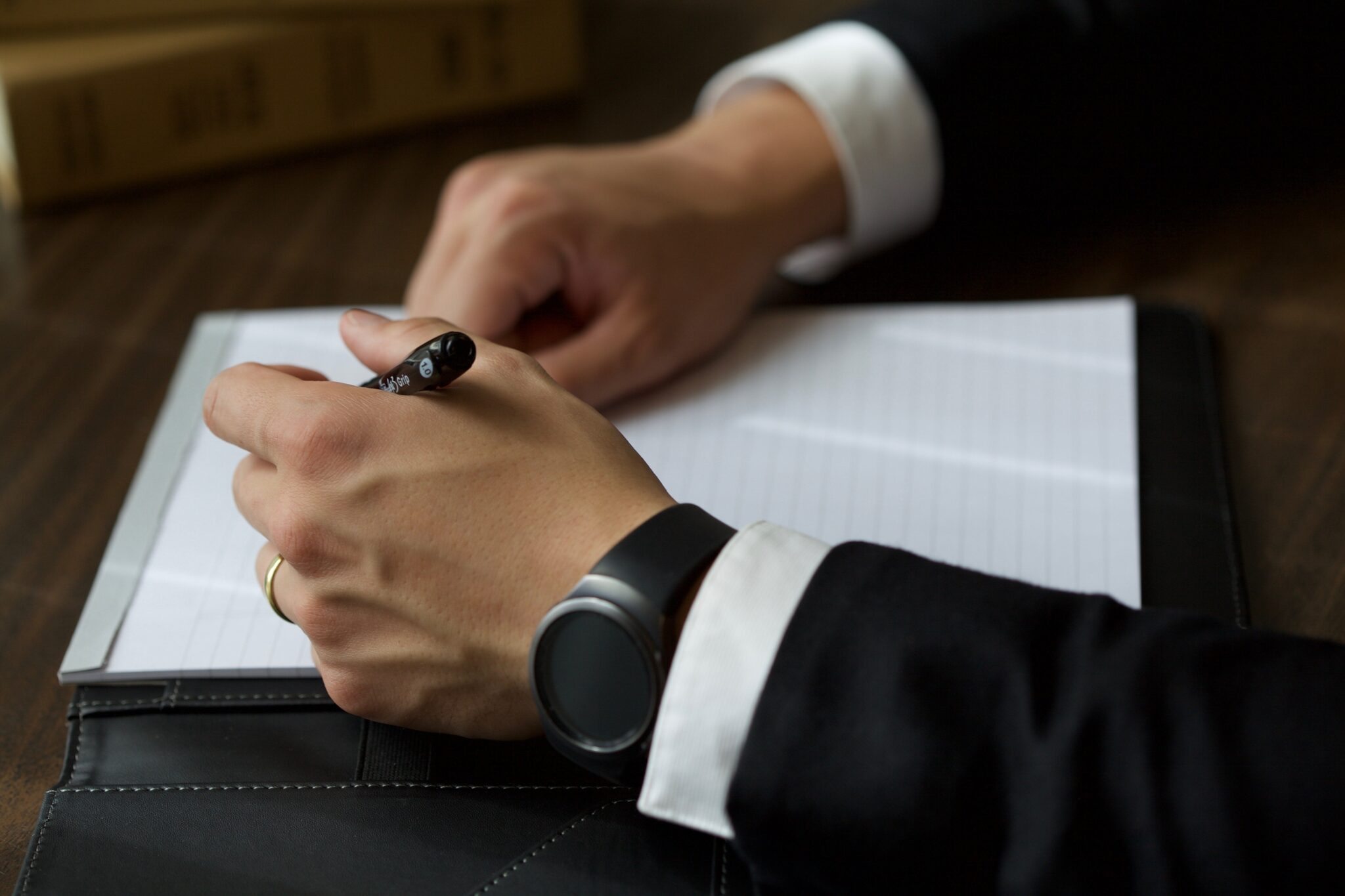 How to Make an Effective Resume
Yes, you can make your resume stand out. Since it's your pitch, make sure it's aligned to the job description. Aside from this, here are the qualities of a good resume.
Start with your brag-worthy skills. The skills you learned from years of experience are crucial and should not be left out. This is important in resume writing.
Pay attention to the proper format. Since we follow the 6-second rule wherein employers scan resumes for an average of six seconds only, make sure it's worth their time.
Update your details. Remove obsolete info and unrelated skills and experiences.
Tailor your resume to the job description. Otherwise, your efforts will be wasted.
Create your own resume now!
Our resume is among the best field service resume examples out there. So, make sure to check it out. Also, follow our tips to ensure success in your job hunt. Don't know how to start? You can browse through our resume resources. Let us help you! Hire the best resume writing services. We'll make sure you land your dream job in no time. Contact us for more details.