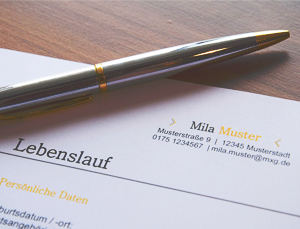 Not every resume sample is useful. A few may ruin your job application. Too bad, most applicants only learn the resume examples they used are worthless after they didn't get invites for job interviews. Hence, if you're a job aspirant, career shifter, or a resume writer who struggles to create a job-winning piece, take time to choose resume examples.
What should you consider in finding the "best" writing guide? Should you find the best one or the most fitting sample? What makes it proper for your quest? What must be your standard for choosing a possible guide?
How to Find the Best Resume Examples
Here are steps to help you and other hopefuls choose the perfect resume samples online.
1. Gauge your personal condition
Career shifters, new graduates, and seasoned pros pursuing the same career path are under three different conditions. If you're a job seeker under any of the three on the list, highlight your skills more than the other details. Further, the latter must stress professional experience and training to highlight career growth. After gauging your condition as a job seeker, you'll know which format best fits your need. With the right format in mind, you can then search for the perfect resume examples.
2. Use industry-related keywords
Including industry-relevant words and phrases can help you locate related samples. Further, key in a word onto the search bar to gather every related result. Your target field or area of expertise can make a good keyword. For instance, search for "teacher resume examples" or "sample special education teacher resume" to find the related pages. Make your search specific. Likewise, a sample that aligns with your field is useful and can be a perfect guide to writing your own resume.
---
What Makes Samples Best?
Maybe you already know what format to use and are now choosing from among search results. Therefore, how can you tell you've found the proper samples?
Open the webpage and examine if the samples…
1. Quantify the Impact
Whatever is your personal circumstance, remember that resumes with figures bring greater impact to readers than wordy texts. Thus, if you have impressive feats, show them with numbers and symbols. For instance, you published a few books, don't write it as is. Instead, put "authored 5 books on digital and mobile marketing, which sold 80,000 copies and gained 120,000 online downloads."
2. Show Gap in the Competition
Besides quantifying your achievements, compare them with others (but naming no competitors directly). Present them in fractions or mention the number of competitors. For example, don't say "Invited to Google's event" alone. Instead, add "(along with 150 guests)" to make it more striking.
Many ways tell how online samples can help you with resume writing. Overall, being meticulous is important in finding and choosing the best resume examples. In particular, this trait helps you come up with a good assessment. Remember, only you can tell whether samples are helpful to your job quest. Check our templates for a few of the most promising jobs and use them as your guide in writing your resume.
Sources:
www.resumebaking.com
www.forbes.com
www.businessinsider.com