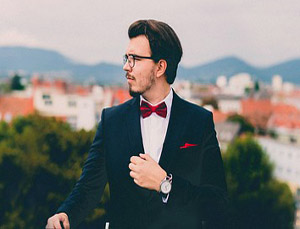 Look at you, getting ready for your job interview. Do you already have your clothes picked? Have you done your research about the company? Did you make a list of questions for the hiring manager? Do I hear all "Yeses"? Great! Now you just need to make sure you have the right makeup.
Did that surprise you? When an attending a job interview, you must always look your sharpest. Looking good from head to foot is a must if you want to appear professional and confident; this means you shouldn't just focus on your clothes, but your makeup, hair, and grooming as well.
To help you out, here's what you have to remember to complete your overall ensemble:
RESEARCH
According to Natacha Madeiros of Beauty Editor, if you're applying in a strict, professional, ant completely business-like company, you must KISS—Keep it Simple, Stupid.
Light foundation or BB Cream for a clear and even complexion.
Nude or light pink lipstick/lip gloss.
A swipe (or two) of good mascara.
But if you're applying in a trendy fashion-related company, then you can replace your lipstick with something more bold; red or dark plum, maybe?
LESS IS MORE
A confident woman who is comfortable in her own skin is beautiful. You don't have to over-accessorize or layer up with too much makeup. Just follow the simple makeup guide above and you're all set.
NAILS
Go with neutral and professional. Make sure your nails are filed and clean, and you can use a tan or peach color. You can also do a classic French tip. Do avoid monstrously long acrylic nails. They are not attractive. At all.
HAIR
Wash your hair and dry it properly the night before to avoid having wet bed hair the next day. Keep your hair simple and neat; pull it away from your face, and if your hair is long, put it in a ponytail.
FRAGRANCE
Don't. Simple as that.
Few Extra Pointers:
Drink lots of water the night before the interview.
Make sure you have enough rest.
Give yourself extra time to prepare.
Don't experiment with any part of your appearance.
Make sure you're at your finest when you attend your hard-earned job interview.
If you're currently looking for a job, make sure you have the best job application tools. Check out our resume and cover letter examples so you can get one step closer to your dream job.
Sources: PopSugar, Beauty Editor