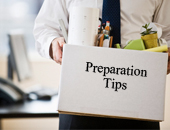 Layoffs, downsizing, job termination—these are occurrences and events that can happen unexpectedly, especially with the current economic climate. If you are still employed, be happy about it. In case your employment status changes, you still have time to manage and rectify your financial affairs.
Whether expected or not, unemployment is a situation that may last temporarily or for a long term. There is a need, therefore, to preserve or protect your personal lifestyle and your family as well.
Although there is no way to change what has already happened, you can at least control your destiny by preparing and planning. The following are tips to minimize any thought or feeling of uncertainty:
Tip one: save up your money
When unemployment occurs, many families do not have enough assets or savings to pay for their basic living expenses, which affects their ability and mobility to look for jobs.
Keeping enough money in the bank is perhaps the best strategy to prepare for unemployment. Of course, some people will go: "This is easier to say than do." When doubt persists, read and study resources that offer a variety of tips on financial planning and frugal living.
Tip two: cut down expenses
To get yourself ready for the consequences of unemployment, one nice tip is to try to live on one salary so you can have more money to reduce, if not eliminate, your debt, and build up your savings.
Making unnecessary purchases should be delayed for the meantime, especially if you are likely to lose your job anytime soon. Resist the urge or impulse to buy something you don't really need despite any offer of good payment options.
Unless essential or in case of emergency, you can make wise purchases by using a credit card, because you might regret it if you find yourself unable to pay the debts.
Tip three: activate your tools and network
Tools such as your resume and references should be updated always, in case you'll need them the day after you lose your job. Of course, you don't want to spend time doing something so late.
While you are employed, always make an effort to expand and maintain your network of contact persons. This includes staying active in professional and community organizations that can provide you with job leads you might need.
Utilize the benefits of using LinkedIn, Facebook, Twitter, and other social networking sites, where you can find people who can help you get back to being employed.
Tip four: become flexible and mobile
These can make a big difference in finding a new job, especially during situations when most people are committed to responsibilities at home.