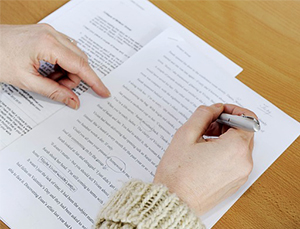 Mary plans to create her resume, so she printed a copy of her curriculum vitae (CV) to use it as a guide. After a few hours, though, she still stares at a blank screen. Hence, if you're like her, clueless on how to turn your CV into a resume, this guide is for you. Here, you'll learn how professional resume writing services create a tailored, skills-focused resume with the help of a CV.
Yet, before we give you those techniques, let's see first the main differences between a CV and a resume.
Key Differences between a Resume and a CV
A resume is your marketing tool to a potential employer. It's a summary of your education and experience and is often one to two pages long. In contrast, a CV is a thorough list of your educational and professional experience. It's three or more pages long and includes your awards, certifications, professional affiliations, activities, abstracts and presentations, research, teaching experience, publications, grants, and references.
Now, you already know how a CV differs from a resume, it's time you turn the former into a job-winning application tool.
Easy Steps to Convert a CV into a Resume
1. Learn what your target job requires. In converting a CV into a resume, you need rigid research and preparation to handle the specific skills and experience that the job demands. What qualifications and key skills do they need? Otherwise, tailor your resume to the job you're targeting and limit it to the information that show why you'll be an asset to the company.
 2. List your transferable skills. Think of the transferable skills you've gained from your academic experience, part-time jobs, or internships. Then again, pick the ones that are relevant or that best align to the job you're targeting. In addition, you may check the soft skills employers seek on a candidate's resume nowadays based on the National Association of Colleges and Employers (NACE) Job Outlook 2017 survey.
3. Show only the job title and dates of your earlier positions. Often, your recent work experience is far more germane to your current career objective than the positions you've held earlier in your career. Thus, you need not give much detail about your roles in the latter. Include only the job title and dates and never mind citing the job description or your key accomplishments. With this, you'll save more space for your current positions and qualifications relevant to your career goals.
4. Exclude personal references. As mentioned in this blog, never waste precious resume space by including your references' names and contact details or writing a statement such as, "References available upon request." In doing this, the hiring manager may think you used it as page filler, or you don't know how the system works. Further, recruiters are more interested in your details than those references. So, unless they ask for references, you need not even mention them.
Professional Resume Writing Services: Resume Writing Tricks
In his book, 175 High-Impact Resumes, Richard H. Beatty lists five tricks when writing a resume. He notes that these techniques make a "brief, concise, and relatively forceful" resume. Read on to discover them.
1. Get rid of the articles. According to Beatty, "Articles (e.g., a, an, and the) are unnecessary and should be eliminated from the resume." He points out that these parts of speech often add "no meaning or clarity" to your application paper.
2. Never use personal pronouns. Besides removing articles, you should omit personal pronouns such as "I," "you," "he," "she," "it," and "we", too. For example, instead of writing, "I developed a new product that boosted our company sales," just write, "Developed a new product that boosted company sales."
3. Don't write in complete sentences. Instead, use bullets and write powerful sentence fragments that tell your story in short reading. In addition, write each entry in a results-oriented, measurable style to highlight your transferable skills and key accomplishments.
4. Remove words that add no meaning or impact to your resume. To do this, Beatty suggests reading each word of your final resume and asking yourself if removing a certain word in a statement would change its meaning. If the sense of the statement doesn't change when you remove a certain word, drop that word. "It serves no particular purpose," says Beatty.
5. Begin your skills statements with an action verb, one that best describes your responsibility. Besides catching the reader's attention, "doing so will almost force you to be brief and concise," argues Beatty.
To learn more on power verbs, read, "Why Power Verbs Boost Resumes."
It's never easy to convert a CV into a resume. While you want to be professional and follow the rules, set yourself apart from others to attract recruiters or hiring managers, too. To turn your in-depth record of academic achievements and credentials into a tailored, skills-focused resume, follow these tips from professional resume writing services. To learn more techniques when converting a CV into a resume, visit our website.
Sources: www.bc.edu | books.google.com.ph | changingminds.org
www.vpul.upenn.edu | ocs.yale.edu | cse.umn.edu