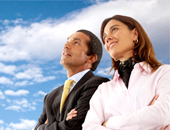 If you think you are lost as to which career path to take and why, perhaps it is time that you seek a career coach and/or counselor to enlighten you. You may certainly need a friend to talk to especially when you see your current life and career as boring or lacking challenge. But how can you distinguish one from the other? This article hopes to address the question.
Difference in qualifications
Contrary to popular perception, counseling is actually different from coaching, although both jobs are helpful to people who intend to improve their life and career. There are states where career or life coaches exercise self-regulation to ensure that accredited practitioners are meeting professional standards. Even if some of them do not have a degree, they are required to take the basic training requirements to earn a certification, and further enhance their knowledge and skills by taking advanced or specialized training.
On the other hand, career counselors are more organized and strict. To meet the criteria, they need to earn a degree, and gain work experience in the fields of human resources, education, psychology, or something equivalent. Some states or areas, however, require a master's degree in counseling or its equivalent and membership to a professional organization of career counselors.
Difference in orientation
Career coaches and counselors have different orientations on how they process their work. The job of a career coach is to ask the right questions that will help you discover meaningful answers within yourself. He/she helps you to focus on the plans you have already set for yourself and values your independence.
Talking to a career coach ignites and raises your passions for work, and helps you to make smarter career options that are in line with your personal goals. On the other hand, the job of a career counselor is to ask questions about yourself, listen carefully to your answers, offer answers to queries based on his/her expertise, and gives helpful advice when you are in doubt and confused.
Talking to a career counselor helps you understand your situation based on tests and exercises, and tells you about other careers that you can explore so you can lead a more fulfilled life. While career coaches tend to concentrate on what you can seriously do to improve your life and career, career counselors meanwhile tend to analyze the real factors that led you to your current life and career.