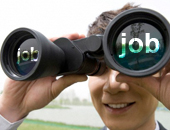 Do you dream of turning a new leaf in your life and career? Do you desire to fulfill your ambition?
Job seekers starting anew are filled with feelings of excitement as they go out there to find their rightful place in the real world.
The excitement springs from the ecstatic idea of meeting new people or learning new skills or ideas. The hesitation, however, originates from the sad thought of leaving people and work environment you are familiar with for a period of time.
You as a job seeker should know, and whatever it is you are feeling right now, you need to set these aside and think rationally about what you are going into.
What are you waiting for? Start making plans before making any moves.
Reason for working
Are you ready to take a new job and perform it so you can live with satisfaction? Are you willing to take a new challenge and consequently embrace it?
At this point, it is important to clarify your priorities when you seek for a new job or career. You should straighten the reasons why you want to get a particular job, climb the corporate ladder, and eventually get a higher pay.
Your personal charm
Before you step in the doorway toward the room where you expect to meet your interviewer, show your confidence by radiating a smile to keep them interested in you. They may probably have second thoughts about hiring you if you come with your head hanging low.
Employers are looking for people who are self-motivated and dependable for the job. Try not to bring up your weaknesses into the discussion, but rather focus on your strengths.
What job and where
Ask yourself: what do you want to do for a living? Do you want to work in a monotonous building or in an adventurous outdoors? Do you want to do something that will benefit people who are in need or change people's lives for the better?
Looking for the right location of your job entails choosing where you want to build new social connections and relationships as well.
Pay and compensation
Like in other countries, the United States has an oversupply of labor, which seems to go on and on from birth to death. This situation results to lower salaries. Millions of unemployed job seekers are competing every single day to secure a job.
Salary depends on a range of factors such as the type of job and industry, or the city and state where the workplace is located. Job seekers like you who are starting anew need to think if you are willing to accept a lower pay, or look for other jobs out there that you are qualified for and interested in.