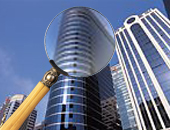 Knowledge is power. There is no other way to obtain valuable information than through exercising research skills that produce results you want.
Various resources
There are various resources where you can find information about a company or an array of companies, some of which are the following:
All you need to do is type the company name in your Internet browser or a search engine such as Google.com and then follow the link to the company's website.
Not all companies have their own websites, though, or if they do, the information available is very limited. Still, doing this will lead you to something useful in one way or another.
There are companies that tend to keep sensitive information secret. When this situation happens, the next best thing to do is to search for online reviews and profiles of your target companies. Examples include Hoover's Online.
Articles and stories that appeared in newspapers, magazines, and other media are great and reliable sources of information.
Literally speaking, there are thousands of sources that you can look into, which ranges from national news and business publications to industry-specific publications.
Researching tips
Research need right timing
Determine your purpose of research. Make a commitment to improve your skills so you can make them useful in various situations along the way.
There are critical times to do research, such as when you need to identify the companies operating within your field, industry, or location; when you intend to apply for a job to a specific employer; or when you are invited to a job interview and you need to demonstrate your knowledge of the company.
Type of information you need
Decide what type of information you are seeking to obtain. Is it general information about company history and culture, core mission and goals, products and services, financial statistics, organizational structure, key management, and office location?
On the other hand, is it about particular employment issues such as career advancement opportunities, wages and benefits, and diversity programs, or industry issues such as major competitors and markets abroad?
Use trigger points or short cuts
If you are clueless how to begin researching for information, you can always type key phrases such as "best companies for job-seekers", "best companies in Los Angeles, California" or "best companies for women" to begin with.