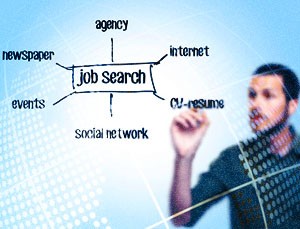 If you've been hunting work for more than a month, maybe you're already asking where the jobs have gone to. Maybe you're chances seem very thin, because you haven't yet considered looking through other mediums. Here, resume4dummies.com spills the places where you could possibly get careers:
1. Online Portals
Searching for a career in the web could be the most popular practice that a modern applicant usually does. Everybody Googles these days, and in the web, you won't have to spend so much than when you go outside. Probably, this is the most convenient place to look for your next employer. But on the nay side, you have to consider the risk of encountering a scam because some hackers are just using a fake posting to gather information about you. Beware when you browse.
2. Job Listings
Looking for newspaper ads is the old-fashioned way of hunting for a job, but guess, it's still effective. First, there are lesser candidates than those who undergo the usual online recruitment — and less competitors mean more chance. Second, they won't waste your time. You know right away that they are not just another online scam. You can also find listings in street walls and lamp posts. But of course, going out to find postings will not be worth the effort. Relax and you'll read it everywhere while at leisure.
3. Job Fairs
Attending a job fair is very convenient— you get to meet multiple employers in just one day of preparation, plus you may get hired within a day. However, it is important to prioritize one company over the others or you might run out of time waiting in a long queue for an employer that you're not even sure about. In order to ace a job fair, you have to target a set of companies and customize if you must.
4. Recruitment Agency
Agencies find work for you. If you're already jaded in looking for a good placement all by yourself, maybe help from a third party is all you need. These companies are composed of career professionals, and their experience can give you the lift you need in courting employers. However, you still have to put big efforts to win the post.
5. Hidden Job Market
Saving the best for last, the hidden job market just comprises the majority of open positions in the country. The reason why few candidates are hired is because most are just passively looking for it — they just respond to advertisements and posting. The fact is that most career finders got it by networking, because most vacancies are not announced. So resume4dummies.com highly recommends you to go out and attend seminars, contact your college classmates, and join groups.