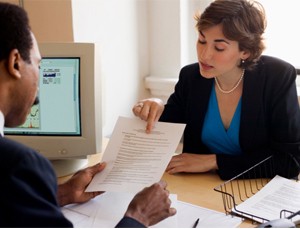 It's so easy to browse the Internet, look for openings, and apply for jobs these days.In just a few clicks, you could already post your resume online and create a portfolio that your prospective employers can see in an instant.
But while it's easy to do these things, it's relatively hard to get a response from a hiring manager. Most of the time, you hope, wait, and then after a long silence, receive an off-the-record "no" feedback from employers.
Sounds familiar? Well, if you have been experiencing the same malady as this, I suggest you take a second look at your resume. Review how you wrote it. Perhaps job seekers like you, are unaware of the mistakes employers hate the most.
Want to know what these errors are? Apart from spelling and grammar, Resume4Dummies.com reviews the most common mistakes that could have tossed your resume aside:
Your Resume is Overcrowded
Hiring managers want a clean-cut and professional resume. Hence, avoid the excessive use of superlatives and adjectives that will only make your application exhausting to read. Make yours simple and easy on the eyes. Keep your content concise, readable, and understandable.
You Didn't Include Results-Oriented Language
Hiring managers read your resume for one reason: to know if you deserve a spot in their organization. They want to know how beneficial you are in sustaining success to their company. Past accomplishments and achievements can highlight your potentialities. However, in order for you to convince your prospective employers of your capabilities, make use of results-oriented statements such as the following:
–          Received recognition for being an outstanding customer service for three consecutive years.
–          Acquired more returning customers than any other sales representative.
–          Obtained a customer satisfaction rating of 90%.
You Haven't Shown Numbers
Recruiters are tired of reading definitions such as "problem solver," "analytical thinker," "goal-driven," "well-motivated," "dynamic," and many more. Without scalability, they remain as bare platitude. So, instead of futile descriptions, use figures to clearly measure your capabilities. Make use of numbers or percentages to illustrate your contributions to previous employers. Use the following to describe your potentialities:
–          Created motivational program that increased production by 30%.
–          Increased sales by 25% in my first term as Marketing Manager by suggesting additional products.
You Don't Sound Confident
Think about this statement: "I don't have much experience but I am willing to learn."Even if you are an entry-level job applicant, never put this on record. It tells the reader that you do not have the qualifications they need.  Set a tone that will inspire potential employers to hire you. Show confidence by presenting a solid picture of your skill set, accomplishments in schools and community, and positive attitude.
Creating a resume and the desire to get a job entails responsibility and prudence. It really takes time and a lot of effort to customize a resume. Some even hire resume writers because they know that the return pays well. A tailored resume will always resonate well with hiring managers and this is the right way for you to stand out.
Always consider this resounding truth: you will never get on to the next level by simply sending off a defective resume. These mistakes loathed by hiring managers have negative impacts on you. Since your resume is a reflection of your personality, having imperfections equate an unsatisfactory employee for their company.
If you want to avoid off-ramp reactions from employers,know how to have an outstanding job application document. Visit www.resume4dummies.com for more helpful tips about resume writing.