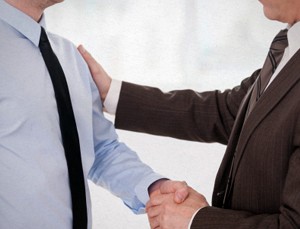 There are no second chances for first impressions. In a job search, each applicant is only given a few minutes to leave a lasting impact. But is it really possible to convince potential employer that you are the right choice?
Your Passport to Success
One of the most important requirements in landing a job is a well-written resume. Not only does it entail contact numbers and personal information, but it also highlights the applicants' qualifications, credentials, key experiences, and accomplishments. It gives employers a snapshot of how you can be an asset to their company.
The importance of an application document should not be overlooked. It is a passport that transitions applicants from school to workforce.
Creating an outstanding document, however, is a daunting task. According to Wendy Enelow, author of "College Grad Resumes to land $75,000+ Jobs," resume writing is more than just information listing. With this, applicants should think of significant details that will not only capture potential employers' attention but also allow them to standout competition.
While it is crucial to think of the right information to include and format to use, here are some tips that you may consider before writing a compelling document.
Buzzwords – Whether it is your first time to write a resume or have decided to tweak an existing document, it is important to boil down previous job experiences and/or school achievements to keywords or buzzwords to summarize your skills. Most likely, recruitment managers would only spend a few seconds reading your document. Besides giving employers a clear picture of previous work experiences and/or accomplishments, the use of buzzwords also increases the chances of being chosen by the automated system.
Duties vs. Accomplishments – One of the most common mistakes in writing an application document is focusing on duties and not on accomplishments. While describing a previous work or internship may sound useful, employers are more interested in what you have accomplished in each task. It demonstrates your capabilities, skills, and strengths in fulfilling assigned duties and responsibilities.
Goals – As a job seeker, your ultimate objectiveis to sell yourself. With this, you have to effectively package and position your skills, knowledge, and capability to convince employer that you are the perfect choice. You can do this by reading and understanding the expectations of the organization. By creating a list of related skills, you may research keywords that describe what you can do for the company without being too general or specific.
It doesn't take a genius to write an impressive document. You may hire professional writers or simply visit Resume4dummies.com to review strategies that will satisfy your career and writing needs. This portal has a strong and rich database of every piece of information you need to know about a particular industry.
To know more about their services, check some of their reviews or visit their site at www.Resume4dummies.com.