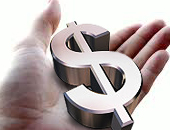 After working in a few years for an employer or company, you suddenly thought you want a salary raise. And who wouldn't? You seriously believe you deserve it, but of course, you need to assert it.
Everyone would want more money than what they are currently earning, especially if you intend to stay for good in your present job under your current employer.
Even if your intentions are good, the key to success in seeking a raise is not only proper planning and preparation, but also taking into consideration factors such as right timing, common office practices, and pay rates for the job based on the job market.
Below are helpful rules and tips to be successful in requesting for a salary raise.
Make a plan or strategy
Before you ask for a deserved raise:
Understand the negotiation process and plan accordingly
Ask for a raise if you really believe you deserve it, without being intimidated
Try to determine your value within the company and in the job market you are working for
Be realistic in the salary amount you are seeking
Set expectations and parameters
Be aware of policies and procedures
Act professionally
When you are ready to negotiate for a raise:
Schedule an appointment with the employer and do not blindside him/her
Be persistent, but do not ask repeatedly
Do not impose a final proposition, condition, or demand
Do not play up emotions such as begging, whining, or getting angry
If you are unsure, seek help from a mentor
Negotiation approach
First of all, focus on the amount of raise you deserve, not the raise you want and need
If funds are tight within the organization, be open to consider non-monetary perks
Do not presume that your job will speak for itself, but instead find effective ways to demonstrate your accomplishments and contributions to the employer or company
If you fail to get the raise you aspire for, do not explicitly show your disappointment to the boss, but instead ask for suggestions on how to get it the next time