Aiming to secure a job in the sales industry? Keep up with the growing demand for sales workers and stand out among the competition. With this, prepare your application tools well, starting with your resume. That said, review our sales consultant resume examples and heed the following tips to help you.
What Sales Consultants Do
The Bureau of Labor Statistics states that sales and related jobs will grow up to 3% by 2026. Further, sales workers in the services and wholesale sectors will continue to be in demand because their jobs are crucial in maintaining customer bases in businesses. So if you're vying for a sales consultant job, be ready with the job market demand and prepare yourself well in your job hunt. Be familiar with the job description, the top skills you should have, and other details to put in your sales consultant resume.
With that, what does a sales consultant do? Part of the sales consultant job description is to find customers to buy the company's products or services. Also, sales consultants build a strong rapport with clients and prospects.
Here are other sales consultant resume duties:
Makes appointments with clients
Generates new leads by meeting with customers
Uses the Internet to push products to a given target market
Works with the marketing team to make new sales strategies
Also, here are some sales consultant skills and qualities:
Customer service
Product knowledge
Sales management
Marketing
Public speaking
People person
Time-oriented
Strategic
Knowing these, are you up for a sales consultant job? Then, make it count and write a strong resume. Review sales consultant resume examples to help you make a job-winning resume.
Reviewing Sales Consultant Resume Examples
Aside from being familiar with the job duties, skills, and job growth, you must also review resume examples to see how strong resumes must be. Use this sales consultant resume sample as your guide when you write your own.
---
Sales Consultant Resume Sample
Complete Name
Complete Address
Phone # / Cell Phone #
E-mail Address
QUALIFICATIONS PROFILE
Highly talented professional, offering progressive experience in software programming and design complemented with strong educational foundation. Proven competencies in implementing effective strategies to optimize business processes, elevate efficiency, and improve quality. Excel at delivering products and services within the constraints of scope, quality, time, and cost. Well-versed in leading cross-functional teams to provide innovative solutions and ensure total customer satisfaction. Enthusiastic, eager to meet challenges and quickly assimilate new concepts. Able to multitask in fiercely competitive, fast-paced environment.
CORE STRENGTHS
Project Management and Operations
Continuous Performance and Process Improvement
Leadership, Training, and Team Building
Technical Support and Troubleshooting
Budget Control and Time Management
Conflict Resolution and Decision Making
Strategic and Tactical Planning
Analytical with Strong Organizational Skills
Time Management and Prioritization
Outstanding Customer Service and Relations
EDUCATION
BACHELOR SCIENCE IN INFORMATION TECHNOLOGY, CONCENTRATION IN SOFTWARE ENGINEERING
UVW University: Anticipated Completion by March 2020
Coursework: Java Programming I and II, SQL for Business, Statistics, Network and Telecommunications, Databases, Web Design I and II, Net I and II, Project Planning and Implementation, Business Systems Development, Technical Writing, Management Information Systems, Programming with Algorithms and Logics, Software Architecture, Software Engineering, Operating Systems, Application Implementation.
ASSOCIATE'S DEGREE IN GENERAL STUDIES IN SCIENCE
WXY College, Loudon, VA: Dec 2017
PROFESSIONAL EXPERIENCE
RETAIL SALES CONSULTANT, VERIZON WIRELESS,City, State | 2017-PRESENT
Alleviate colleagues and senior management diverse computer/technical needs. Render high level of assistance in organizing Friday morning meetings and different trainings within the store. Employ Wireless Account Analysis and consultative approach to assist customers in finding solutions and addressing their diverse needs. Maintain up-to-date knowledge of Verizon Wireless products and services by analyzing the latest market trends and applying exemplary skills and knowledge.
Notable Achievements:
Ranked in the top 5 overall performance within the territory and in

top quarter

of the eastern zone
Stay current with company and industry advancements and vigorously attended all required training classes
Served as an integral contributor in coordinating the shadow training program and facilitating new hire training class
INSURANCE AGENT (SELF-EMPLOYED), City, State | 2017
Performed one-on-one financial assessments and offered the competitive advantage of a full range of products and services to clients. Built and cultivated quality relationships with clients by addressing their needs and providing specific solution recommendations.
Notable Achievements:
Customized comprehensive financial plans to meet client goals and objectives with focus on life insurance.
Aggressively prospected leads to build a substantial

sales

funnel generated by marketing, cold calling, regular communication, appointment setting and meetings.
OFFICE SALES MANAGER, XYZ COMPANY, PALMYRA, VA | 2014-2017
Instrumental in selling and servicing State Farm products, including insurance, banking, and related financial products. Closely monitored monthly and annual performance goals of 200 auto insurance and 225 fire insurance each year. Completed all continuing education requirements for state licenses. Regularly interacted with customers to provide information in response to inquiries about products and services as well as to handle and resolve problems in a timely manner.
Notable Achievements:
Successfully retained more than 300 new households from July 2014 to January 2017 by regularly contacting new prospects through phone, computer, and personal meetings.
Drove all efforts to achieve various recognitions for the office, including being among "Top 100" all new agents in the country in 2006, Vice Presidents Club for achieving goals in 2015, Level 1 Travel for selling over life insurance goals in 2015, Senior Vice Presidents Club for doubling the goals for the year 2016, and Level 2 Travel for meeting the office goals for the year 2016.
ASSISTANT MANAGER, CINGULAR WIRELESS, City, State | 2012-2014
Facilitated training to sales representatives while simultaneously managing the satellite division of the Charlottesville store. Supported existing and new cell phone customers and closely monitored their accounts. Aided customers in understanding their options in the cell phone industry and choosing the best options based on needs assessment.
Notable Achievements:
Diversified customer base through phone and personal contacts, achieving more than 30 new accounts monthly.
Obtained an average 94% rating with internal personal performance quality audits.
Honored as "Raising the Bar" in 2014 for continually going above and beyond.
TECHNICAL PROFICIENCY
Java, SQL, HTML, XHTML, NetBeans, Web Design, Math statistics, network and telecommunications, database systems
Windows XP/Vista/7; Flash; Dreamweaver; Microsoft Office Suite
---
What Makes This Resume Example Strong and Effective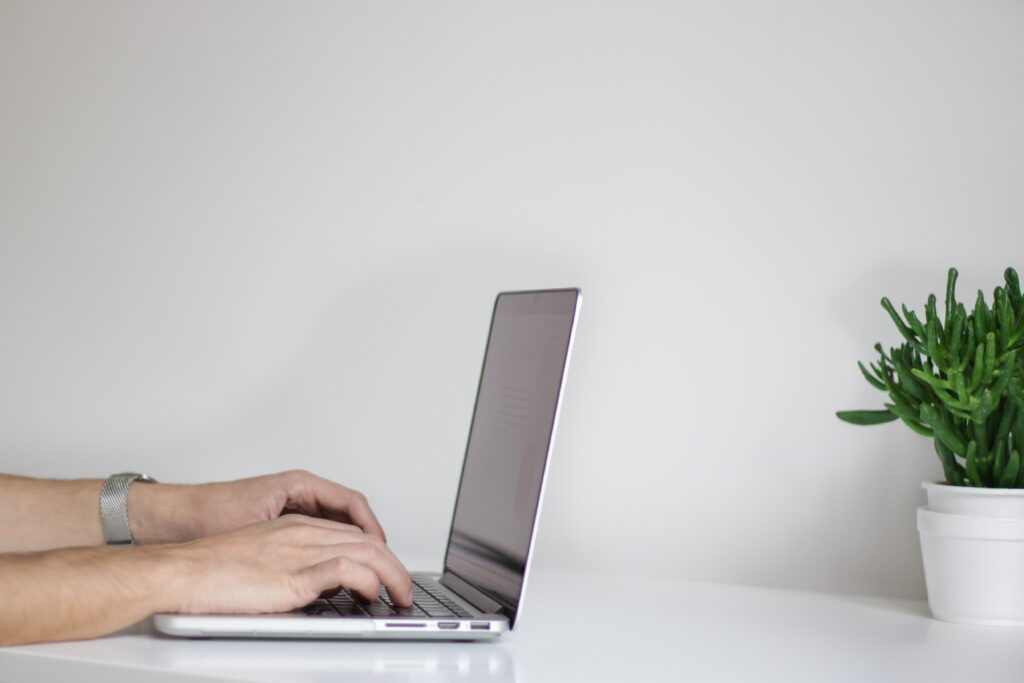 Now, how can we say a resume example is effective? Heed these factors of a good one:
It has a strong qualifications profile.
It lists core strengths and technical proficiency.
The resume example doesn't have a sales consultant resume objective.
It gives light on education.
It highlights the professional experience.
Aside from reviewing sales consultant resume examples, you may also use our free Resume Builder to ease your writing. Need help with your resume? Choose from our professional resume writing services now or contact us to assist you in your job needs. Need a matching sales consultant cover letter, too? Hire our cover letter services now.