A social media specialist makes strategies and executes them to boost a brand's image online. There are lots of social media specialist resume examples online that show the right format. However, details that make a resume stand out are often left out. So, we made a sample to guide you. Here, you will learn how crucial branding is, mainly in resumes.
Study predicted an expected 10% growth in social media specialist jobs from 2016 to 2026. According to Glassdoor, the average social media specialist salary is $50,173 per year. To know if you're ready for this job, read this social media specialist job description below.
Social Media Specialist Resume Examples: Duties of a Social Media Specialist
Manage diverse social media accounts
Create contents to boost brand awareness using social media sites
Develop new marketing strategies to achieve long-term goals
Research trends and come up with enticing contents
Make reports on each account's performance
Keep social media accounts updated and optimized
Team up with other departments—especially with the multimedia team—on promotional projects
Another key factor in job application is your requirements. Of course, you must see if you have these. To help you, here is a list of requirements needed in social media specialist jobs.
Social Media Specialist Requirements
Friendly persona, adaptable, and creative
Knowledge in SEO and digital marketing
Hands-on experience in using social networking sites
Must know how to connect to people using online contents
Broad experience in various social media tools and platforms
Must know how to multitask
Degree in marketing, sales, or any related field
Social Media Specialist Skills
Social media specialists handle diverse projects. Hence, you might be thinking of the skills you need to thrive in this field. Although this job is mainly about social media, it also needs skills that are focused on people. In this job, we need both tech and people skills. With these in mind, we wrote the skills for this job. Some of these include:
Versatility
Tech-savvy
Strategic management skills
Strong communication skills
Customer-focused mindset
Skills in knowledge
Working knowledge of various software
Creativity—can come up with contents based on trends
To know how to put these skills, read one of our social media specialist resume examples below. This one has useful keywords that can help you with your job application.
Social Media Specialist Resume Examples
Complete Name
Complete Address
Phone # / Cell Phone #
E-mail Address
FOCUS OF INTEREST: SOCIAL MEDIA & NETWORKING
Marketing and Promotion Strategies | Technological Advancement | Growth and Development Impacts | Strategic Planning and Analysis | Business Operations | General Management | Human Relations | Technical Mentorship | Community Outreach Initiatives | Leadership and Team Building
QUALIFICATIONS PROFILE
Highly motivated, hardworking and innovative professional, with broad-based experience in training and development, creative marketing design and communications and customer service. Exemplify extensive product knowledge and business management skills coupled with comprehensive hands-on experience in performing and supervising activities for commercial customers and employees. Highly effective leader, with well-defined technical skills and powerful communication, problem solving and negotiation aptitude. Bilingual; fluent in English with working knowledge of Spanish. Willing to relocate. An advocate with strong commitment to ongoing professional growth and development in the social media and networking setting.
CORE COMPETENCIES
Marketing | Innovation and Creativity
Exceptional visionary with advanced and innovative way of thinking that facilitates the identification of new opportunities.
Single-handedly created videos, slideshows, manuals, flyers and keynote presentations for Apple retail in Miami.
Pioneered designs for a line of boxer's/

loungewear

for JDL-MJC SF LLC, a manufacturer of apparel. Collaborated with the merchandising director in establishing concepts for design creation and printing pattern.
Solely designed a postcard promotion for a movie that was advertised at Comic Con.
Technical Expertise | Training and Development
Strategic, results-driven professional with proven ability to thrive in environments that constantly embrace new technology; provided proactive leadership as well as conceptualized and executed innovative and sustainable initiatives.
Served as Certified Apple trainer and mentor for growth and development of co-employees at the Apple store; administered group trainings, workshops and presentations. Initiated in-store workshops regarding Apple hardware and software applications.
Proficiently taught computer lessons, accomplishing more than six sessions daily. Educated users on how to create and edit graphics, such as images and text for print

,

email, web and presentations.
Employee Development | Customer Service
Established a reputation for sales and customer service excellence as reflected in building and maintaining loyal relationships built on trust, communications, and professional approach.
Exemplified strong technical and troubleshooting knowledge while providing software support to customers and employees in resolving issues.
Interviewed and evaluated potential job applicants; participated in the decision making process; and offered insights in the final selection process.
Trained newly hired employees as store mentor. Assisted in the onboarding of new employees at Apple retail in Miami.
WORK HISTORY
CREATIVE TRAINER, Company Abc, Miami, FL | May 2016-Present
FREELANCE DESIGNER, Miami, FL | May 2015-Present
MAC SPECIALIST, Company Abc, Miami, FL | Mar 2014-Apr 2016
FORMAL EDUCATION
BACHELOR OF ARTS IN STUDIO ART, MINOR IN CONSUMER ADVERTISING
YXZ University, Burlington, VT | 2014
CREDENTIALS
Apple Inc., Miami, FL
Aperture Certification | 2017
FRS Certification | 2017
Apple Certified Trainer | 2016
AWARD
Most Valuable Trainer Award, Apple Corp.
Easy Going Award, Apple Corp.
TECHNICAL ACUMEN
Apple Hardware Products Expert (Macintosh, iPod, iPhone and iPad)
Apple Software Applications Expert (iLife and iWork)
Adobe Creative Suite (Photoshop and Illustrator)
Microsoft Office Applications
ACTIVITIES
Sports Photography, University Miami Football Affiliates
Volunteer/Sponsor, Camp to Belong (CTB) Program
Waterfront Director, Leadership Team of Camp Wingate Kirkland
Lifeguard Instructor, American Red Cross & Camp Wingate Kirkland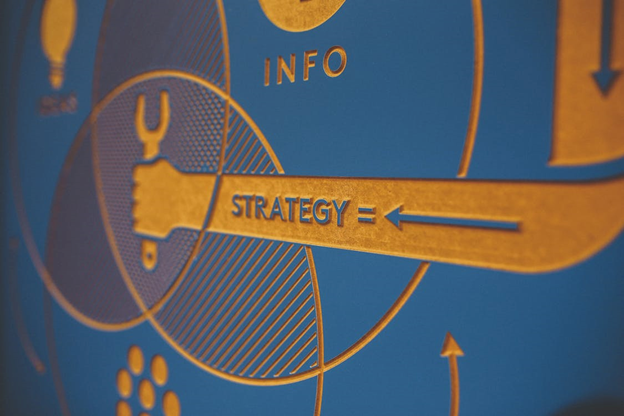 How to Make an Effective Resume
As a marketer, you should know how to brand yourself. You know how important keywords are, right? In fact, you can use your marketing skills to stand out from your rivals. This given sample will serve as your guide in resume writing. To add up, here are some tips on how to write the best resume.
Use the best keywords. Boost your chances of getting a job by using good keywords.
Highlight your experience. Background also plays a crucial role. In fact, focusing on it can help you stand out from your rivals.
Follow the right format. Format plays a key role, too. Since this is a formal file, you may want to avoid using stylish fonts.
Be creative but know your limits. It is okay to get creative with color, but do not overdo it. Make it simple, so the focus will be on the content.
Be wise with sections. Tailor each section to the job you're eyeing for. Also, omit details that are not needed to show a clear goal.
Let us help you with your job application.
Our social media specialist resume examples only serve as a guide. We have more resume samples you can use as a guide. Need help in writing your resume? We can help you. Call us now and know more about our best resume writing services!