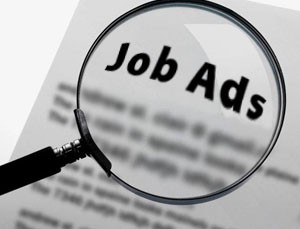 We understand, job hunting is just too exhausting that it could sap all your energy. First, you spend days responding to different job ads. Then, you wait weeks waiting for a reply. Then if you're lucky to be interviewed and be offered the post, you'll be surprised that a sickening list of tasks, bullying co-workers, or a Godzilla boss is behind those interview walls. Months after, you're back to job hunting.
Of course, that very cycle is unpleasant at the least and career-limiting at worst. But, what if there's a way to make your career search less stressful and more effective? That's when this Resume Professional Writers' simple secret kicks in: you don't need to respond to every posting you see. Know who's worth applying to by just looking at their job ads, then forget about the rest. Break the exhausting cycle with this list of go signals:
1. The ad isn't looking for superman
Some offices are looking for an associate and they require 3-5 years of experience, some fast-food chain are looking for a burger flipper and they require him to have a college degree… and so the list goes on, you get it.
Here's a head's up: any sensible company won't write down a qualification they don't even need. How would you need at least three years of experience for an entry-level job?
If the job ad requires exaggerated credentials for the position, it's enough of a signal for you to run for your dear life.
2. They say what's in it for you
Here's a bad news: the average job postings are gutsy and one-sided. Employers only tell that they need a hard-working, flexible, and highly skilled employee. You're one? Spend some precious time and effort applying for us and we'll reveal what you'll get after we picked you.
Guess, ninety percent of the time you'll be surprised that they pay their handpicked "hard-working, flexible, and highly-skilled employee" a measly salary and a pitying benefits package.
So the golden rule: apply only when they tell what's in it for you. Decent job ads should sound like real marketing, not a bully's call to all the unemployed.
3. Good design (of course)
If they posted the ad on a web site, they should at least have some sense of readability. Any decent employer who's serious about his stuff will realize that good typography and eye-friendly color schemes will play a role in marketing to the right talent.
4. They don't require you to disclose about salary
If they ask you to include a salary requirement along with your resume, it already implies that they're just looking for a bargain. And no surprise, bargain hunters and low-ballers take their talents for granted. Most of them will just care about your cost. So should you still apply? It's a no-brainer.