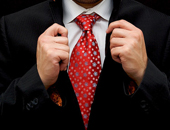 Job or career fair is like a bazaar of job opportunities waiting for job seekers like you to explore. In addition, they are quick ways to spend some time to meet and greet with a prospective recruiter and initially explore possibilities that will hopefully end up with you getting a few job leads, new contacts, and additional information about the job you are seeking.
Below are helpful strategies to succeed in navigating around the event.
Be organized
To lessen the stress, you should get organized a day before the actual event or fair. The things you need to prepare are:
Copies of your resumes and cover letters
Pen and pad paper for jotting down notes
Networking cards for exchanging with other fellow job seekers
Career portfolio, if needed
Before you enter the venue, take a chance to assess and modify your strategy for improvement. Check with the organizing staff to confirm the presence of prospective employers or companies, and try to make some additions if needed. Create an itinerary.
Ask questions, answer questions
Come up with a list of questions you want to ask the recruiter or representative of the employer or company, minus the obvious type of questions where the answers are most likely to be found in their websites.
Create a positive impression
A good first impression really lasts. This includes observing proper decorum, such as waiting in line patiently for your chance with the recruiter or representative, greeting and shaking his/her hand warmly once you got the chance. Maintain eye contact and smile.
If you think the line is long, use the time to review your resume, rehearse your speech silently without being too obvious, or fix yourself up.
Jot down key points during the discussion and other important notes so you will not forget them.
Do not overstay with a particular recruiter, preferably not more than five minutes, so you can move on and give others a chance.
Wrap it up
When you are done with the interview, thank the recruiter for the time. Ask for a business card, you will need it when you send him/her a thank-you note via e-mail. Do not leave without getting the contact information of the person you talked to.
Although this is not urgent, you can also send an e-mail to new contacts. Be sure to make a follow-up with each recruiter or representative of the employer or company at least a week after the job or career fair.