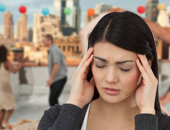 Offices and workplaces are venues where people are supposed to enjoy and celebrate the holiday season. Not many people realize, though, that the idea of giving and receiving gifts during this occasion can also be a source of stress and frustration for people at work.
Should you give gifts to your co-employees and bosses? If you received a gift from your boss, what should you do? Should you reciprocate when a co-employee gave you a gift? What types of gifts are okay and appropriate for you and for others?
There is no reason to be called the office Grinch or Scrooge. Below are important and thought-provoking rules of etiquette to remember when trying to address such issue.
Appreciation is the purpose
Give gifts to express your gratitude and appreciation to people who helped you the most at work in the past year, nothing more and nothing less.
Do not give gifts as a show-off. If there is a cost ceiling, stick below it and do not go overboard. No co-employee likes sycophants. They are people who use flattery to win some favor from higher-ups.
There should not be any pressure when giving gifts. Do not rush to a nearby store to buy something for someone because he/she just gave you a gift. A simple thank-you note to acknowledge the gift will do.
Wrap your gift and add a little extra to make it more special and unique to the recipient.
Consider policy and culture
When choosing a gift to give, always use your common sense and sound judgment. Consider the current practices of people in the office or workplace. Is there an existing policy on gift-giving? What types of gifts are culturally acceptable?
Avoid assumptions
Be thoughtful in your choices. When buying gift items, always think that your tastes are not the same with other people. Do not give gifts that are religious, racial, sexual, or too personal such as perfumes and underwear.
To be safe, gift categories should include:
Items related to people's hobbies or favorite activities
Items useful such as gadgets, picture frames, calendars, paperweights, pen and pencil sets, or gift certificates
Items to share with others such as gourmet food items in special packages
Plan in advance and become thoughtful of the person, and do not wait for the last minute before you shop.