Teaching is one of the noblest professions in the world. Teachers play a vital role in helping children reach their potential and be good citizens of the country. Many choose to teach, not for money but their passion and hope to make a difference in this world. If you're one of them, check out these tips and teacher resume examples and get ready to write your job search tool.
Tips in Writing a Teacher Resume
Writing a teacher's resume is like answering a placement exam. You know what to expect and understand it evaluates what you know and what you can do. Thus, your goal is to pass and get the post. To help you write a strong resume, we've listed some tips for you to heed.
Use a reverse-chronological type of resume. This helps you emphasize both your skills and experience.
Use the proper resume format, including the best font for your tool. Doing so makes it more readable and helps your application stand out.
Don't forget to include all pertinent details such as headline, work history with job descriptions and responsibilities, and other relevant information.
Make sure to quantify your teaching experience, responsibilities, skills, and achievements.
Read the job posting carefully, and then highlight abilities and qualifications related to the requirements.
Pepper your job search tool with strong teaching-related words to present that you're the perfect fit for the position.
Use keywords related to teaching to increase the chance of passing the applicant tracking system (ATS)
Before you send your email to the HR personnel, don't forget to include a teacher cover letter.
Proofread. Yes—proofread. Don't let spelling and grammar errors stop you from getting the job.
List of Teacher Skills for Your Resume
Teachers are expected to be skilled jacks-of-all-trades. This is because you'll be responsible for making sure that not only will students learn what's on the book; they'll be ready for life, too. What does it take to be an effective teacher?
Here are some skills that a teacher should have to be the best in what they do. Plus, these are also the top teaching skills that school administrators look for their faculty members. Thus, highlighting these skills on your resume will surely give you an advantage.
Hard Skills
Computer skills. If you have experience using teaching-aid computer applications such as Microsoft Teams, Google Classroom, and Edmodo, include them on the list.
Expertise in research and development
Curriculum development
Creative lesson planning
Familiarity of the core curriculum as well as state requirements
Understanding of various types of learning theories
Mastery of the subject matter
Soft Skills
Classroom management to ensure an environment conducive to learning
Time management
Organization
Interpersonal skills
Behavioral Interventions
Communication
Leadership
What are the Sections to Include on Your Teacher Resume?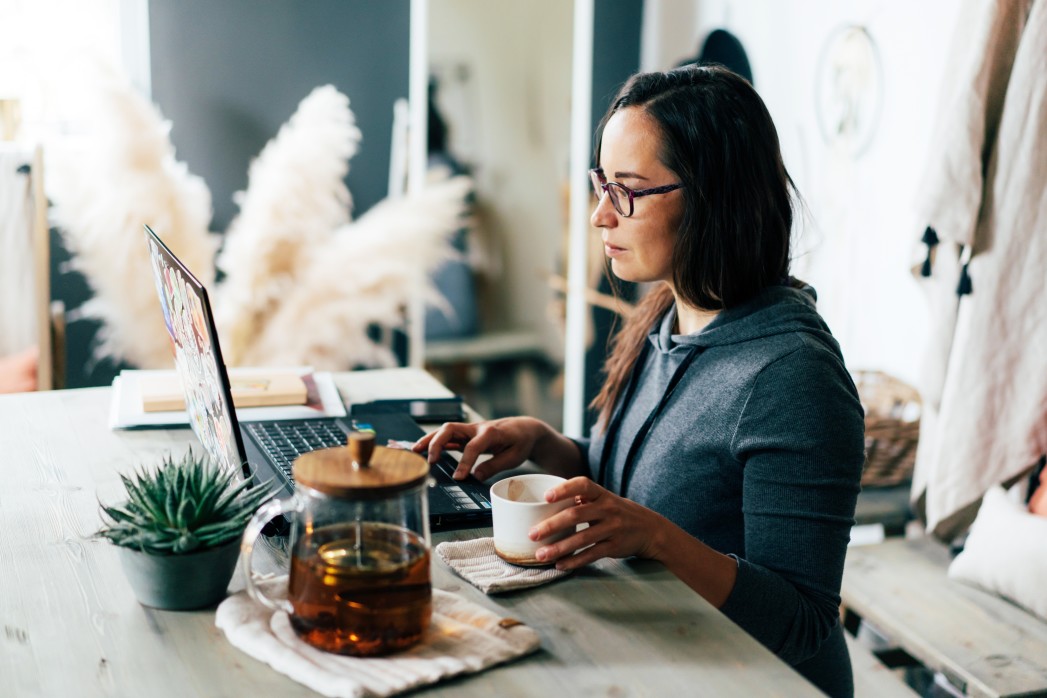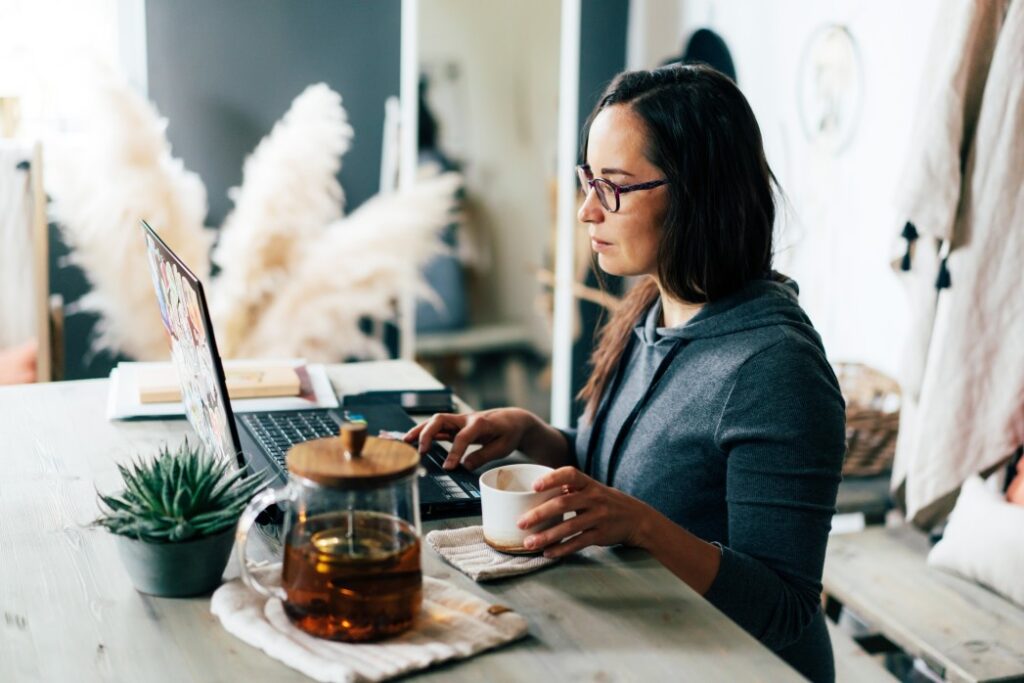 A good teacher resume should reflect the candidate's capabilities to efficiently instruct students and facilitate a meaningful learning experience. These should be evident throughout your job search tool. To help you write a job-winning tool, here are the sections you need to include on your resume.
Resume Headline
This is the section at the uppermost part of your resume after your name, contact number, and email address. It's important to have this section because it's the first thing school administrators see on your tool. Thus, you have to make sure that what you include in your resume headline is interesting enough for them to keep reading your application.
Resume Profile
After the headline, write a brief heading statement to give future employers a glimpse of what you're capable of bringing to the table. You have two options in writing your resume profile.
Profile for Fresh Graduates or Those Without Teaching Experience
If you're a fresh graduate and don't have any teaching experience, write your objective in applying for the job. What's your career goal? Plus, don't forget to highlight skills and training programs you attended that are related to the job. For example:
---
Dedicated child care provider with two years of training in supervising and nurturing toddlers and preschoolers. Committed to using experience with child development to become the next kindergarten teacher at ABC School.
---
Profile for Applicants with Prior Teaching Experience
If you have teaching experience, write a summary of your experience and qualifications. Quantify the years of experience and the grade level you handled. This gives administrators an idea if you're the perfect fit for the teaching position. For example:
---
Patient and emphatic middle school teacher with three years of experience supervising and mentoring groups of up to 25 students. Awarded "Teacher of the Year" for 2020 at ABC Academy. Adept at developing new lesson plan strategy with focus on the importance of constructivism in all of the classes taught; resulting in 10% improvement in teaching effectiveness and a 100% student academic promotion.
---
Professional Experience
You can use the reverse-chronological type of resume to help hiring managers see your recent work experience. This is one of the factors they consider when hiring. Thus, list your professional experience starting with the job title, company name, location, and date range you worked there on the Experience Section of your tool. Don't forget to include the job description, responsibilities, and tasks.  You can do this in bullet points. For example:
---
High School English Teacher
August 2018–June 2020
ABC High School Academy, New York, NY
Key Qualifications & Responsibilities
Instructed both American literature and grammar classes.
Managed advanced curriculum including both public speaking elective and creative writing.
Taught additional topics, including journalism, technical writing, and research.
Key Achievements
Maintained a 100% pass rate throughout 2 years of teaching experience at ABC High School Academy.
---
Education and Credentials
This section is very important in a teacher's resume. Having the education and credentials are keys to landing a teaching job. Having a degree in education is a requirement and having additional certifications and related coursework is a benefit. Thus, you have to list your educational background and other training programs or certifications you had under the Education Section of your resume. However, take note that there are different certification requirements per state. Hence, knowing it is important to make use of this section to your advantage.
Skills
Teaching isn't just about having a passion for education, but it requires skills to be an effective one. Thus, you have to show that you're skilled enough to take on the responsibilities of an educator. As mentioned earlier, you need to highlight both your soft and hard skills. Organize them in a way that school administrators can spot them easily.
Additional Sections
Aside from the sections mentioned earlier, it could help you more to be on top of the game if you'll spice up your resume with other sections to put emphasis that you're right for the position. Plus, doing so gives the principal the idea of what else you can offer.
Volunteer Work
Listing your volunteer work if there's any highlights your soft skills, especially those that are needed to be an effective teacher. Those include compassion, patience, teamwork, and social and emotional intelligence.
Languages
Being a good communicator is a must in teaching. Knowing how to communicate what you want your students to understand is important. Additionally, it is advantageous to know another language. Thus, if you happen to speak other languages, there's no harm in including them on your resume.
Professional Affiliations
Another section that you can add to your resume is your professional affiliations. This can boost your application because being part of a group helps an individual enhance their skills and acquire new ones. Thus, if you are a member of three or more organizations, list them especially if they are related to teaching. If in case you're only part of one organization, there's no need to write a dedicated portion for it. Instead, you can include it in other parts of your tool. You can also opt not to if it isn't connected to your target post.
Teacher Resume Examples
The demand for teachers is growing, so use this as an opportunity. Prep yourself and revamp your resume to land a job in this field. To give you an overview of what a teacher resume looks like, we have curated the best resume samples in this industry. Check them out and be guided in writing your tool depending on your current career level.
Without Teaching Experience
If you're a fresh graduate with a degree in education and plan to apply for an entry-level teaching position, here's a sample resume to give you an idea.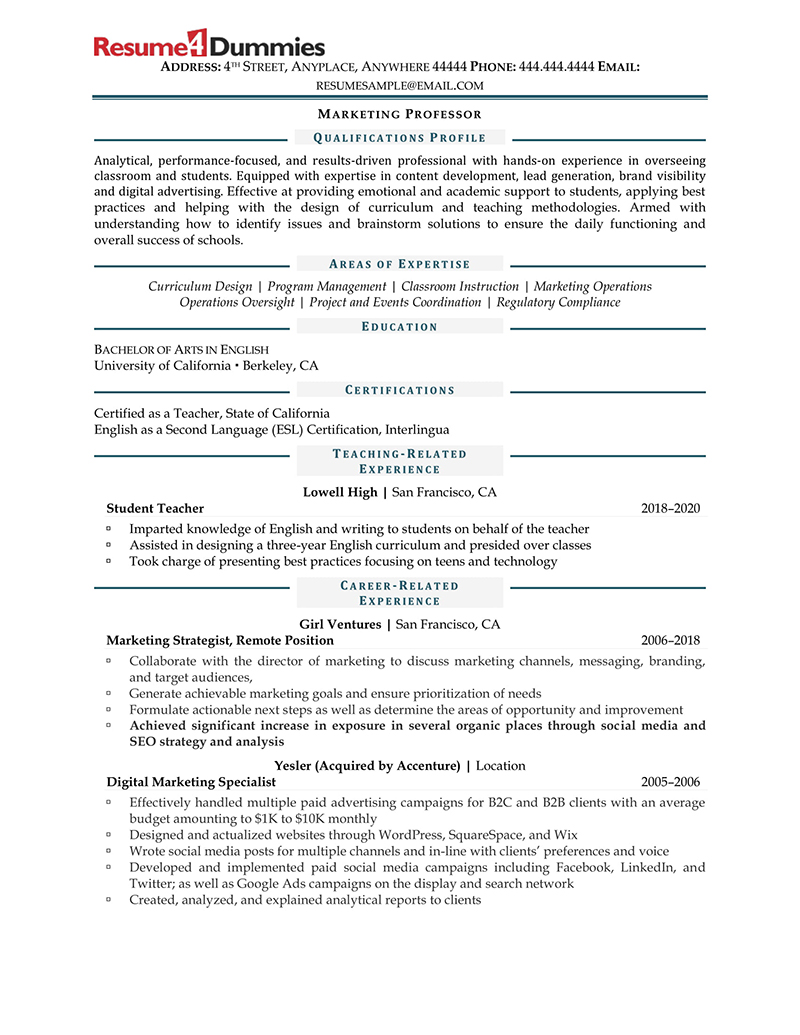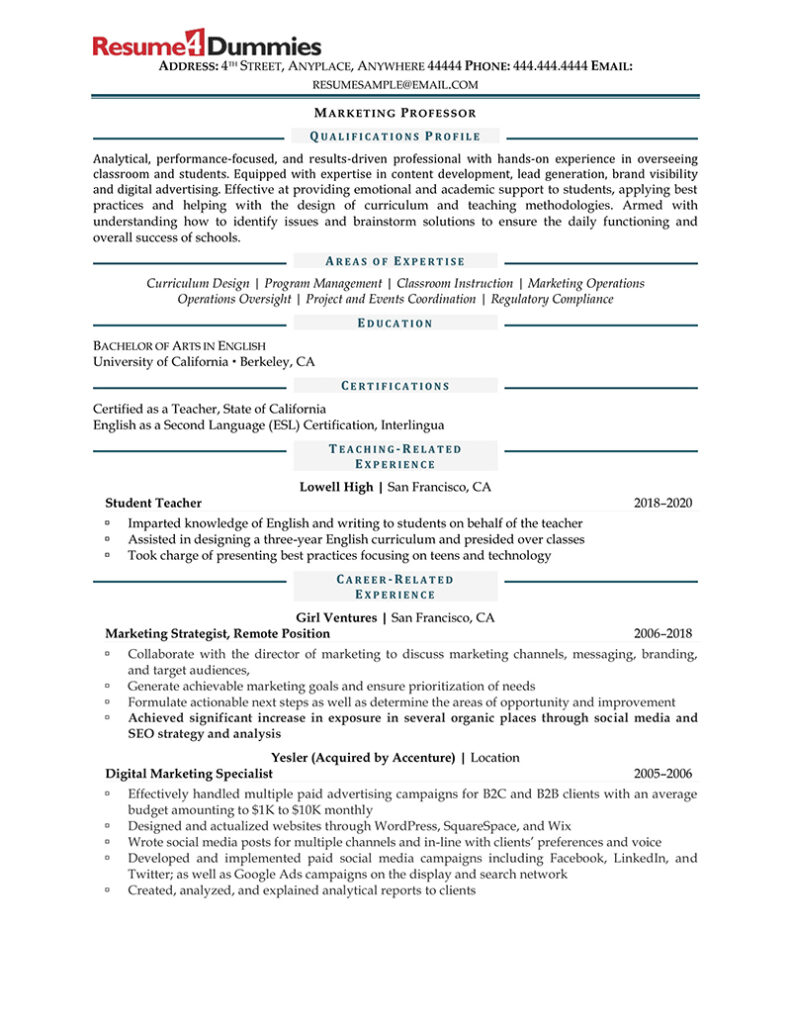 With Teaching Experience
If you have teaching experience, take advantage of that. Check out this teacher resume sample for those with experience in the field.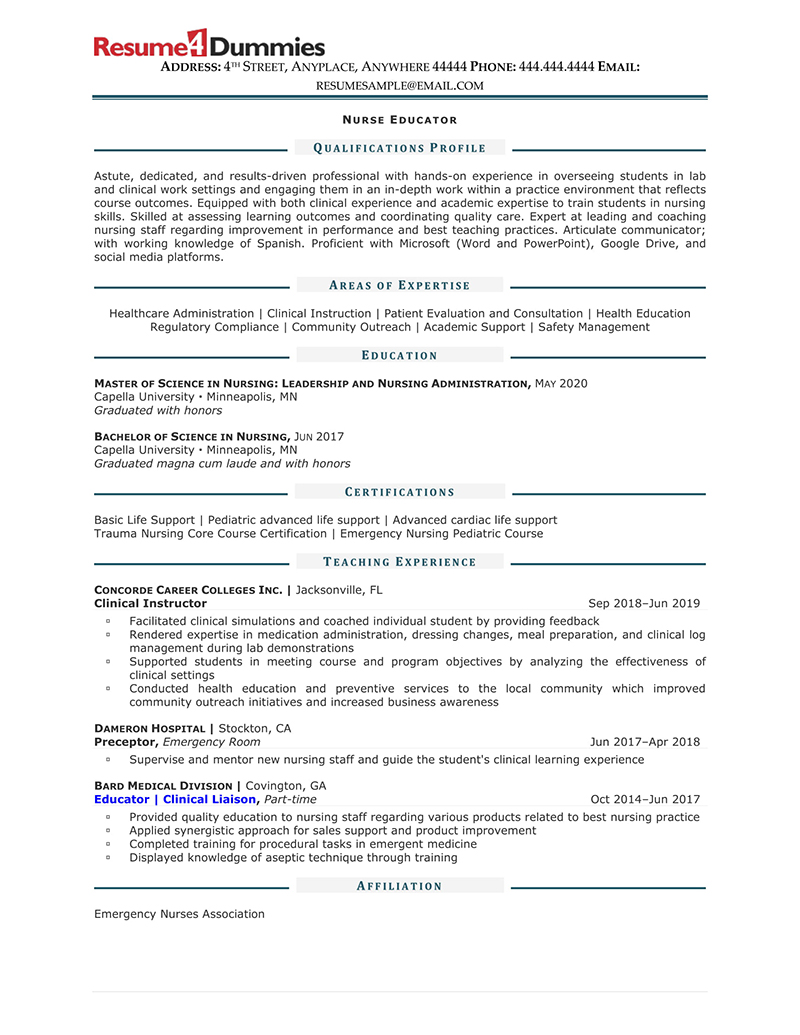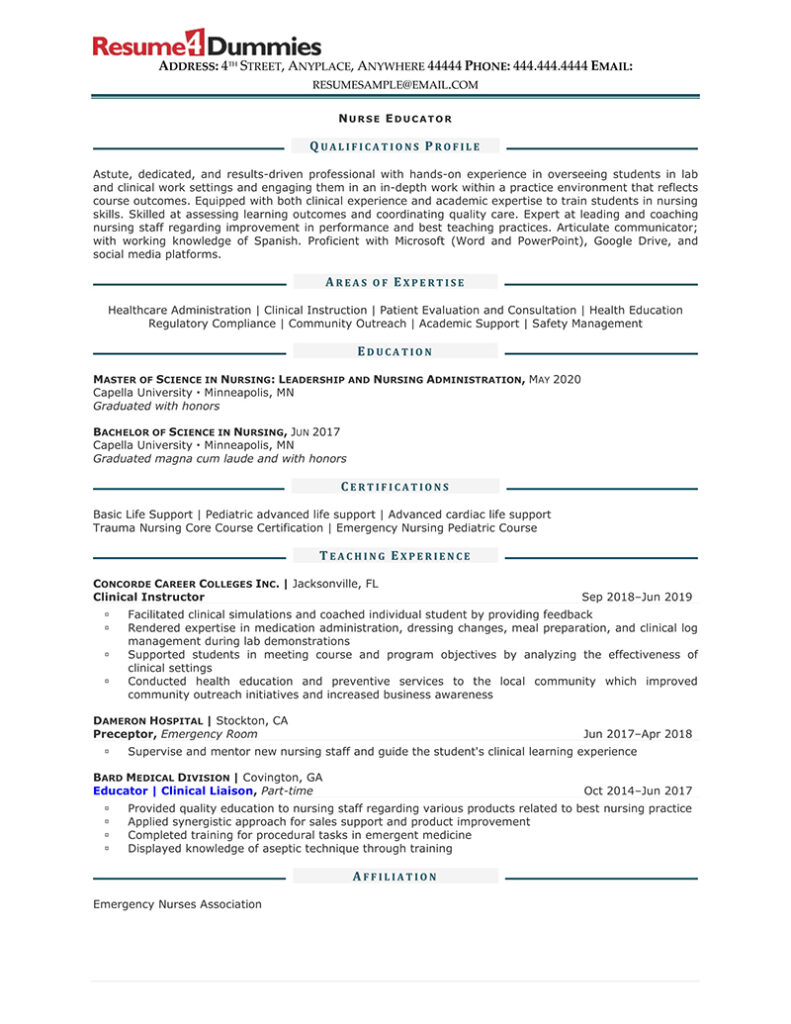 Experienced Candidate
Make sure to maximize your teaching experience by effectively highlighting them on your job search tool. Here's an experienced teacher resume sample.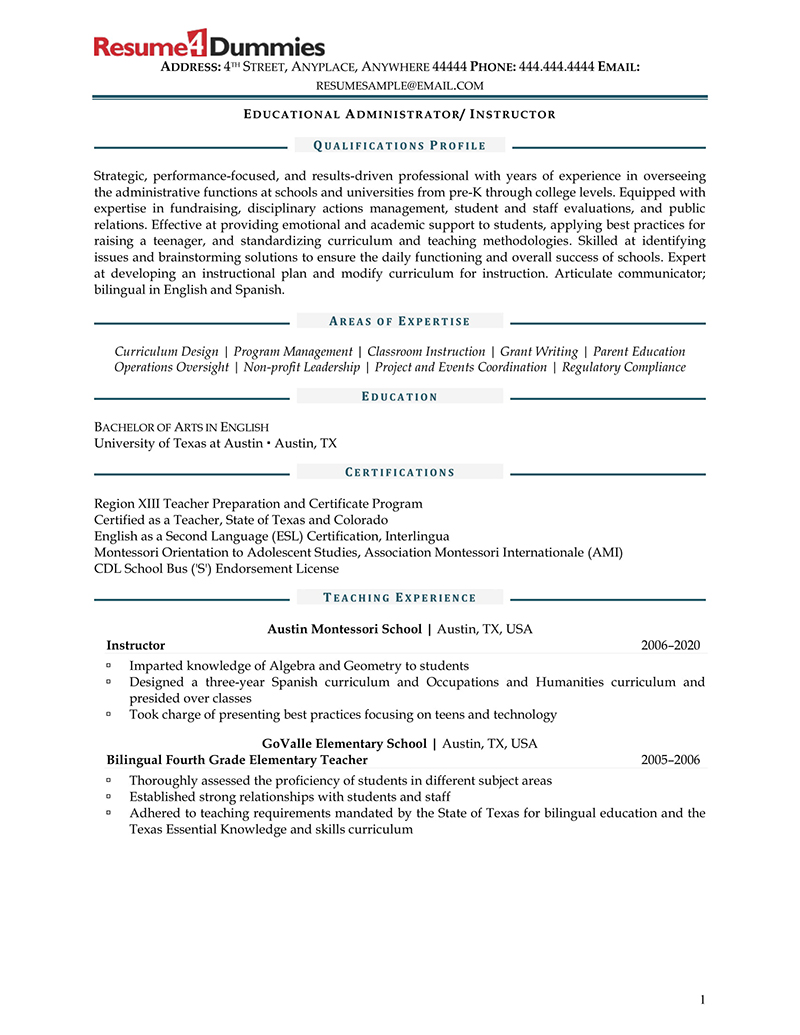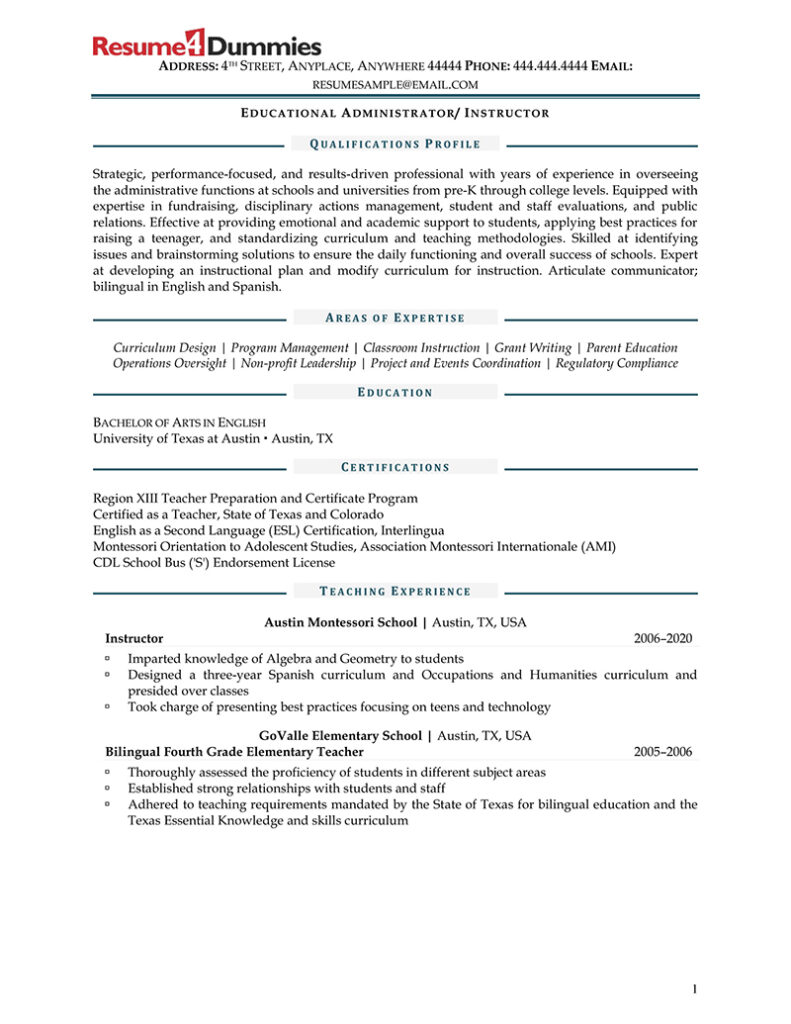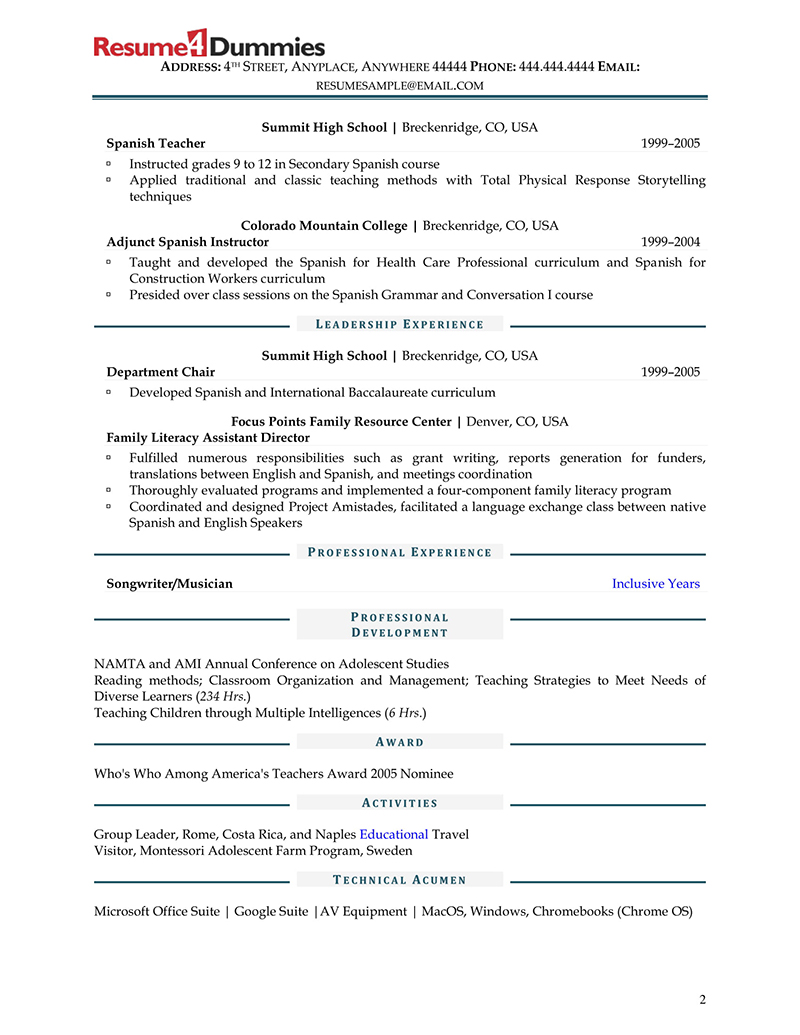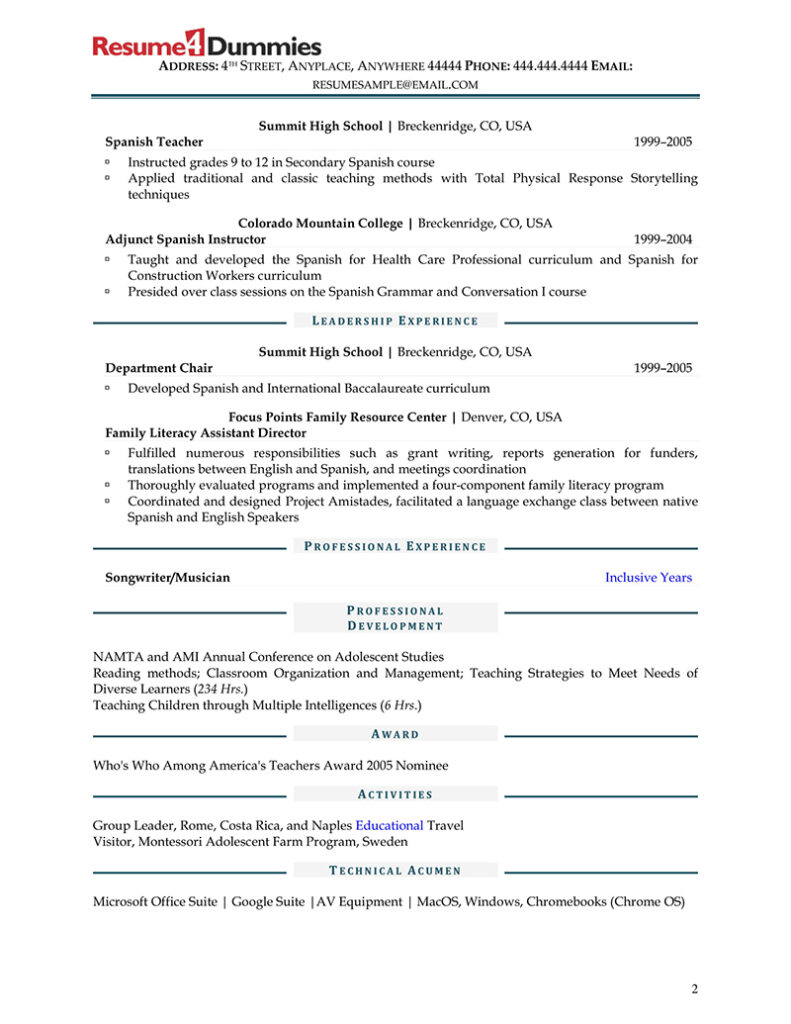 Boost Your Teacher Resume with Resume Builder
As an educator, you're responsible for the learning of the students by crafting lesson plans that follow the standards of the Department of Education. Also, you have to monitor your students' progress and if needed do interventions to ensure they're learning. You won't only work with students but with their parents and other stakeholders. Thus, you have to be ready and equipped in dealing with them.
Teaching isn't as easy as ABC, but it's a rewarding profession. It's no wonder, then, that despite the factors such as low salary and workload many still want to pursue this career. However, being part of the academe takes a lot of work. You need the degree, teaching license, skills, and qualifications needed for the job. Thus, what you need is a teacher resume that could market those factors to prove you're the instructor the school admin is looking for. To increase your chance of landing a position in the teaching field, you can check free resume templates to guide you. Or, better yet, try using a resume builder to make resume writing easier. Boosting your job search tool is like preparing for the test and making sure to ace it. Still not confident that your tool will get an A+ mark? Fret not! You can hire resume writing services and let our experts help you succeed with flying colors.