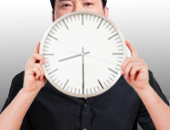 How flexi-time can bring about change inside the office
Employees enjoy flexible working hours because they are able to adjust their time needed to finish a work. More importantly, this particular time scheme allows them to become more productive and well-rested since they have the absolute freedom to go to work without thinking of penalties associated with attendance.
However, many companies still impose regular shifts for its workers. Time determination at offices is crucial in delivering growth and development to a company, and flexible working hours may protract such competitive opportunities. Additionally, companies cannot adjust their employees to work under flexible working hours perhaps because their job does not fit flexi-time regulations.
The following are just some of the perceived weaknesses or disadvantages attached with working under flexible hours:
Employee motivation or encouragement are impeded
Since employees come inside the office at irregular time intervals, managers may find it difficult to motivate their employees as a whole. Managers will have to embrace a more exhausting task of motivating employees in singularity, and this can result to a lack of cooperative understanding or productivity.
Flexible working time may not be suitable for many professional sectors
Rotating job workers like customer support representatives and other professional job markets may find it difficult to cope with responsibilities under flexible time management.
Companies still conform to traditional working hours of 7:00 AM to 4:00 PM. However, emerging industries like the Business Process Outsourcing (BPO) and Knowledge Process Outsourcing (KPO) have begun to embrace flexible working hours as a solution to empower employees.
Here are just some of the advantages in working for a company that enforces flexible working hour provisions:
Enhanced relationship with families
More and more employees prefer to work under flexible working hours because of the perception that they will able to balance work and family relationships.
Productivity boost
Employees are given the opportunity to stay relaxed and comfortable; thus, increasing overall productivity. Productive employees are seen as inspired workers capable of executing and finishing tasks without committing silly errors.