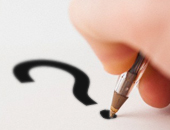 There's some ruckus going on application document markets. It has dazzled most of job applicants who are just starting to create their killer self ads (or so they believe), it has aggravated a lot of writing professionals, and most of all, it has annoyed a lot of hiring managers. And the statement is: "Free and quick resume makers!"
So what's with them? You say. Of course, I'm not telling there's anything wrong with getting your application paper instantly and without any charges. It misleads people however, because 'fast and free' does not always mean better.
If you need to finish your copy tomorrow, don't panic, or else you won't get the job at all. The fact is that free template-based creators might only lessen your chance of getting the interview. Copy-pasting from existing ones will not make you look any better than applicants who generalize their information, and yes, employers of all people, have the knack for smelling not only lies but also clichés.
Bear in mind that application documents are made not just for the sake of informing your employers, it should be made to impress them. And if you can think that hackneyed phrases will make its way to the interview, you'll be good as thinking that turtles can fly.
Quick resume makers are in no business of exposing your edge and uniqueness as a job candidate, they are there for the purpose of helping you build a prototype for your paper. So if you're planning to use their programs, make sure that you take a second look at the copy, customize it and dare to reformat if you're not comfortable with the presentation of your information. Edit the document to your pleasure; after all, it is you who should be confident enough with your application paper.
If you're about to seek help from the Internet, consider these reminders:
Use free application makers only for reference
If you're new in the job market, you have to look for examples in order to write a powerful and compelling self advertisement. And there are millions of templates available in the internet. Look for a model that captures your attention and examine what makes it exceptional.
There is no such thing as quick results
If you need fast outcome, don't trust software. Remember that they can't analyze for you, and most of all, they can't distinguish what's good from not. Folk, even Microsoft Word has its shortcomings.
Nothing is for free
When you avail writing services without being charged of anything, you'll pay for the bad quality. You can't rely on templates and computer programs to give you excellent results for human readers. Make your paper professional yet human. Period.
Indeed, quick resume makers are not all black. There are many instances when you are in dire need of them, especially when you're having a hard time to spark an idea on how to start your copy from scratch. If you're going to free online creators for the sake of ideas, then, you're definitely getting the gist.