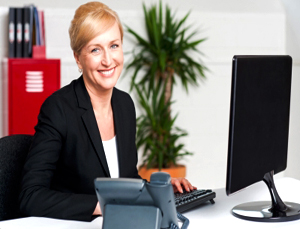 "An employee's motivation is a direct result of the sum of the interactions with his or her manager."
– Bob Nelson/ President, Nelson Motivation, Inc.,
According to Kathleen Davis, contributor in Entrepreneur.com, money or financial incentives are motivators to an employee but it's not the most important. So if you're wondering, "What motivates my employees?" Here are the answers to that.
This table shows the difference between how an employer and employee see satisfaction:

Others:
Motivation
Career Growth Opportunities
Strong Company Culture
Interesting, Engaging, and Challenging Tasks
Sense of Purpose
Freedom to Direct Oneself
What are the perks of having engaged employees?
Committed employees don't only satisfy themselves but your company too as they…
… get work done right and on time.
… make company culture better and more enticing.
… give their loyalty to you and your business.
… share good things about you and your company, resulting to excellent reputation.
How can you motivate them?
Encourage – Give words of affirmation so they will feel wanted, needed, and motivated.
Offer help – Exhibit teamwork by guiding and helping them get tasks done.
Spend quality time – Talk to them and know firsthand the things that motivate them.
Get physical – Express appreciation and comfort with a high five, fist bump, or handshake.
Give a token of appreciation – Recognize their efforts by presenting them simple gifts like chocolates, coffee, or a "Good Job" note.
It's not always about money. Your employees work not just to receive a paycheck but also to enhance their skills and find their importance in the company. If you wish to be a great boss, be a good motivator and you will be as happy as they are at work.
Resume4Dummies houses the largest and most impressive collection of resume templates available for anyone and everyone. Come check them out today!
Sources: Entrepreneur, Forbes, TalentCulture
Photo by stockimages at FreeDigitalPhotos.net