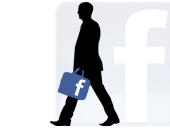 You should be aware that you can use today's technologies and social media in improving your career as well as your business.
It is already a given fact that people only do business with people whom they trust. As such, it is important that you start building your career on trust. So how do trust and social media come together?
One of the popular social media these days is Facebook. According to statistics, about 42 percent of the US population has a Facebook account. If you're still using Facebook to connect with your friends and families, you need to reconsider maximizing the potential of such technology.
It is possible that your client and colleagues are on Facebook. As such, there is no better way to connect with them than adding them to your Facebook account. Now, using your account to your advantage is another thing. You need to ensure that you will be able to keep your contacts and friends interested with you. So how do you do that?
Here are some tips that you can use to get started:
Connect with people in your network
There is no better way to get connected with people than to be-friend them on Facebook. Clients, supervisors, co-workers, and possible clients are good contacts that you need to establish. Further, you may also target other individuals in your field or those who are interested in your business.
Now, there are individuals who are weary to have their clients or co-workers in their Facebook page for fear that they might see something that can ruin their career. Well, there might be instances where these things do happen that is, when your clients or boss sees your photos drunk and puking your gut out.
When you know how to properly manage your Facebook account, then, there is no reason to be hesitant in adding your colleagues. Besides, you can always use the filter option in your account to ensure that they see only the photos and posts that you want them to see.
Don't look as if you're on Facebook the whole day
Okay, so Facebook can do hurt your career, that is, if you spend the whole day on Facebook without working. Since you might be busy at work, quick posts using your smart phone or iPhone will do the trick. Now, if you're job requires you not to be posting while at work, better use your breaks or lunch period.
To let your clients know that you're working, mention some information regarding your work. For instance, you can say that you'll be having a meeting today with your new clients and you're excited about it. Things like that will give them a hint that you're indeed working and not ogling at the computer all day.
Make sure you're updated
It is important that you're updated with your clients and with your colleagues, particularly those working in your field. This would be very useful especially if you're promoting a product or seeking a job. Apart from having leads on who needs what or who has vacancies available, you also get to know your clients' interests and needs.
Let them know that you also have a life outside of work
Though it is a good thing to let people know that you're working, it is nonetheless necessary that you should also let your contacts know that you're human too and there's more to you than selling products or posting about your job or business.
As you can see, people easily get tired of seeing the same posts about your work, your business, or about the products you sell. It is also important that you get to touch them by sharing your recent vacation, your hobbies, your opinion about the recent movie that you've watched, and things like that. Remember that when people always see you talking about your work or business, they will eventually ignore you.
Posts those thoughts and inspirations
Aside from having to show that professional side of you, you should also let them see your other side. This way, your clients will be able to get to know you more and build their trust and confidence in you.
Interact
You're not on Facebook just to post, post, and post, and post. It is important that you also start interacting with your clients and contacts. This is a good way of bringing your communication to a higher level, thus, rousing interest and trust.
Don't try to please everyone
You don't need to please everybody on your Facebook page. Doing so will just leave you upset and depressed. Just be yourself. Post what you have in mind and be responsible with your comments. Save those gossips or your personal friends.