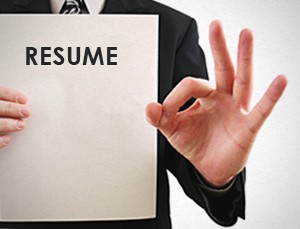 Your lack of experience should not frustrate or upset you in finding a job. Take your problem as a challenge and work on drawing your employers' attention to your qualifications. Writing a resume with no experience is sure tough but you can do it without facing any big trouble. Just remember your A-B-C!
A – Ask assistance from a professional writer.
If you are lacking work experience in your chosen field, count on expert writers to help you make a compelling document. We know that they are in this line of work for a reason—to create effective job hunt tools for you. Being in the industry for years, these writers can provide you with the best and the most fitting solutions for your situation. You may ask them to assess your resume draft or write a new one for you. Whichever way you choose, just remember to work hand-in-hand with your chosen writer and give them the details they need.
B – Be resourceful and creative.
The Internet is a place where you can search everything under the sun. Read articles on resume writing and try to apply them when you write your own tool. You may check out samples on the Internet, too, and use them as your guide. Expanding your knowledge on the craft will teach you how to deal better with your application problems and overcome your deficiencies.
C – Choose the best format for your resume.
It's impossible to use any resume format you want. Some styles may work for you while some may not. So it is better if you select the right style that matches your needs. For someone like you who has little or no experience in the target industry, functional resume format is advisable. In that way, you get to focus more on your strengths and conceal your problem with your experiences.
Aren't these just easy ways to come up with the perfect job hunt tool? Well, if you want to make your task of writing a resume with no experience easier, then go back with your ABC!
Need more resume writing tips? Visit www.resume4dummies.com now.