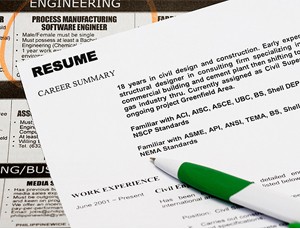 Knowing how to create a good resume is crucial for anyone who wants to establish a thriving career. It is through a well-written job profile where employers seek future employees and where job hunters nail their dream jobs.
But what if writing isn't your talent? How are you going to get through the tough recruitment process? If you are having problems writing an entry-level resume, here are eight things you must consider:
Think over your experience and skills. You could be in a struggle thinking what experience and skills to include in your resume. But make sure you include jobs that are relevant to your target job. Review the job announcement and pattern your skills to what that the company needs and requires.
Follow the rules. Just like the rest, you should start with the basics. You should put your name, home address, e-mail, and other contact information. If you want to impress employers, make your e-mail professional. Use a proper address that has your real name on it.
Start with a punch. Of course, we're not taking this literally. With "punch," we mean placing a strong objective or summary skill that would attract the attention of hiring managers. In writing your summary section, focus on good qualities and skills relevant to the job. Tell your employers upfront the expertise you can offer and the reasons why they should not let you go.
Use the right format. As first-time job seekers, like you, don't have enough experiences to show, use the right format that will highlight your skills more than your work history. You may use a combination style format to point out your expertise.
Cut down long information. Resumes need not be long and wordy. Because recruiters only have a few seconds to screen applicants, your resume should be short and readable. Use bullets to list down your skills and keep your descriptions brief.
Make it clear. Organize your information clearly and logically. If your resume is a clutter, recruiters won't mind reading it. You have to set things in place so that employers will see your best qualities instantly.
Know the strong words. Use words that create an impact to recruiters. Choose strong statements that can best explain your contributions to past employers.
Learn how to quantify. You must understand that employers are businesspersons, too, that quantify everything. In writing your resume, give them a clear and specific measurement of your accomplishments, for instance, the percentage of your generated sales or the numbers of projects you completed.
Writing an entry-level resume is sure hard and time-consuming. But should you need help, don't hesitate to consult with the experts. Visit www.resume4dummies.com for more tips and career advice on preparing your application.