Writing your resume can be tedious and challenging. Making sure it conveys your feats and credentials in the best way to market yourself well takes effort and time. Further, its look and format also play a major role in your overall application. Part of proper resume formatting involves choosing the best resume fonts to use. It helps your text be more readable, striking, and simply stand out. Yet, it's also vital to know that fonts you use can make or break your resume. Of course, you wouldn't want to let yours end up in the discard pile, right?
That said, you should know why you must format your resume properly using the best fonts.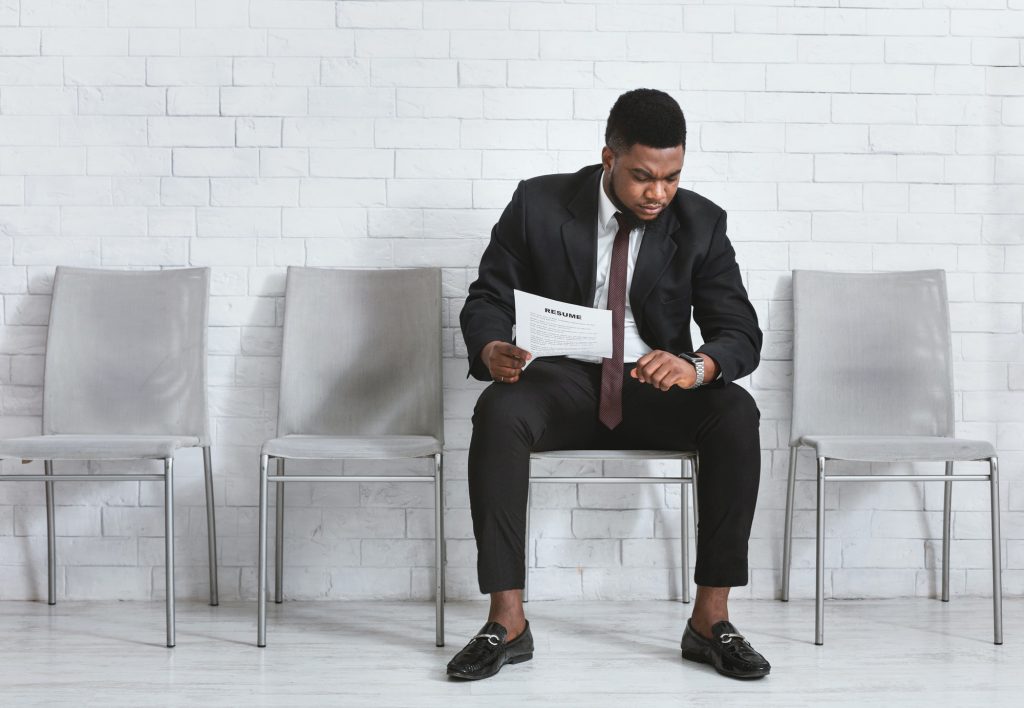 Importance of Formatting Your Resume
Each day, recruiters and hiring managers receive hundreds or even thousands of job applications. A 2018 study from The Ladders found that hiring managers spend an average of 7.4 seconds to screen resumes. They spend this time to decide whether an applicant is fit for a role. So, every detail of your resume counts.
As a job seeker, you must prepare to beat the system. Since hiring managers spend less than 10 seconds looking at each resume, make sure that yours evokes a sense of style, professionalism, and uniqueness. Your resume font choice is a great way. Further, since most job applications now are being done online, you need to optimize your resume in such a way that it's easy to be read onscreen.
On another note, here are some top formatting points to note regarding resume fonts:
Resume font size: The optimal size is at 10 to 12 points for normal text and 14 to 16 points for section titles and headers.
Proper use of italics and boldface: Bold text is great if you want to draw attention to certain words. Bolding can help your subtitles stand out without enlarging them. Italics helps in supporting texts.
Types of Fonts
There are thousands of unique fonts, each with certain characteristics. The four major types of fonts are serif, sans serif, script, and decorative.
Since we're talking about a professional document you will use to market your feats before a hiring manager, we'll focus on the serif or sans serif font types to use in writing your resume. These will help make your resume more legible and attention-grabbing!
Best Resume Fonts to Use
Two of the most commonly used fonts are Arial and Times New Roman. While they don't belong to the "forbidden fonts," we won't include them as the best fonts for resume to use for 2021. Arial tends to be overused and doesn't help make formal files such as a resume stand out. Times New Roman, on the other hand, may be too compact which makes it harder to read.
While other job seekers want to get creative with their font choice, you must be keen on what to use. For instance, Comic Sans may not be a good font since it doesn't help you add professionalism in your resume.
That said, our team of career experts compiled a list of the best resume fonts you may choose from this 2021.
1. Calibri

Typographer Luc(as) De Groot designed the Calibri font family as commissioned by Microsoft in 2002. The default typeface in various MS apps, Calibri is known to be a humanist sans serif typeface for its warmth and rounded lines.
Further, the font's nature fits well with the modern age and even in the shift in business practices across the globe. It reflects the flexibility and open-mindedness of the new digital age.
2. Verdana
Created specifically to address the challenges of onscreen display, Verdana was designed by type designer Matthew Carter. Also, the sans serif font was hand-hinted by leading hinting expert Tom Rickner.
The font's generous width and spacing allows for its legibility on screen. This is one of the best resume fonts to use for your applications done online, which require digital versions of your resume.
3. Book Antiqua

Designed by Monotype Type Drawing Office, this serif font is a roman typeface based on pen-drawn letters of the Italian Renaissance. Due to its distinct and gentle appearance, Book Antiqua can be used to give your resume a unique feel than is given by other geometrical designs of most typefaces.
Further, this can be used in occasional lines such as letter headings.
4. Palatino Linotype

Named after Giambattista Palatino, a master Italian calligrapher, this font is designed by Hermann Zapf in 1948.
Palatino was originally punchcut in metal, but was quickly adapted for use with the Linotype machine. Based on the humanistic serif designs of the Renaissance, this font is easier to read. Its strokes are lighter and its proportions are relatively larger than smaller Renaissance letters. So, if you're opting for a more formal design for your resume, you can't go wrong with Palatino.
5. Cambria

Designed by Monotype Imaging and Tiro Typeworks and commissioned by Microsoft, Cambria is also one of the best fonts for resume. Another font designed for on-screen reading and better readability even in small sizes, Cambria has very even spacing and proportions.
As a serif typeface, this is works best for body text, readable even when printed small or displayed on a low-resolution screen.
6. Georgia

Georgia is one of the best serif typefaces to use in your resume. Another design by Matthew Carter, this font is resonant with typographic personality. This typeface family combines high legibility and charm.
Also, Georgia is inspired by the need for clarity at low resolutions on the screen.
7. Garamond

Created by Robert Slimbach, the Adobe Garamond serif face was released in 1989. This is known as one of the most versatile fonts available today. Also, it's one of the most pleasing and graceful in print.
This font family is based upon the typefaces first created by the famed French printer Claude Garamond in the 16th century.
8. Trebuchet MS

Another humanist sans serif, this font was designed by Vincent Connare in 1996. It's also made for screens. Connare wanted to instill personality into the letterforms, even at small sizes, while retaining clarity and readability.
This font is well-suited for long texts, which can be applied to writing your summary of experiences in your resume.
9. Didot

One of the modern yet professional options is Didot. It's a group of typefaces named after the French printing and type producing Didot family. Firmin Didot cut the letters, and cast them as type in Paris.
10. Avenir Next

Last of the best fonts for resume on this list is Avenir Next. While this may seem like an uncommon option, this font is a new take on a classic face. The font family's design is clean, straightforward, and works best for blocks of text and headlines as well.
With all these great options of font styles to use in your resume, you can make it work better for you in your job search journey.
Having a Hard Time Writing Your Resume?
Lastly, we all know job search involves a lot of aspects to focus on. To succeed, you need to allot more time, effort, and resources to secure a worthwhile career. For most job seekers, this can be a lot to handle.
Good thing is that there are experts who can help you get the tiresome task of resume writing off of your list! Our topnotch team offers resume writing services to ensure you're equipped with a compelling one. What are you waiting for? Contact us today to know more!
You may also try our resume builder if you want to write on your own!