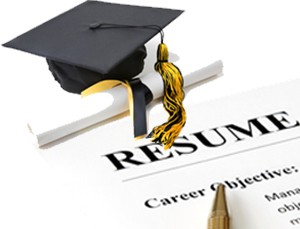 The National Association of Colleges and Employers (NACE) reports that hiring of new graduates will rise to 8.3 percent. This means experience is not a strict requisite for getting the job. As long as employers see your skills and achievements as a potential investment, they will hire you.
Thus, flaunt your unique competencies. How will you do this? Write a convincing resume that highlights your aptitudes. Check out a few resume writing tips to create an impressive application tool.
Resume Writing Tips to Land a Job After College
1. Include a catchy start.
Expert resume writers will place a brief and interesting statement at the start of a resume. Getting the job is your obvious goal, so say it. Instead of placing your objectives, sum up the skills and benefits that the firm can get from hiring you. Create a more definite message.
2. Highlight skills you learned from your studies.
Most employers assume that as a college graduate you are excellent in academics. They doubt if you can handle the complexities of the job. Show them the training and soft skills you gained to outweigh negative thoughts. Highlight your qualities. Words such as critical thinking, leadership, active listening, computers and electronics, good judgment, and decision-making may convince an employer.
Also crucial is showing how you use your skills. List your activities, awards, and memberships in school organizations.
3. Tell the scale of your work.
Use action verbs before each skill, qualification, or accomplishment. Yet it will be much better if you quantify them. For example, you may say you have finished a five-month project within three months and got an A+ grade. With such statements, you tell hiring managers you can work fast and produce quality results.
4. Add an experience related to the job.
If you have no formal experience or internship, you may give a sample of your works. You may tell employers you did well in your feasibility studies and thesis. If you are in the arts, bring or show a portfolio.
Often, taking in new graduates is a huge business decision. The pros far outweigh the cons. For most companies, hiring college grads proves to be a wise long-term decision. So draft your application tool now. These resume writing tips can serve as your guide in creating an effective profile.
To find expert writers, visit www.resume4dummies.com.