Your resume is your ticket to a fruitful job search. So, before you land your sought-after job post, you must put your full effort in creating an impressive job search tool. But if you find resume writing a bit daunting, resume builders are your lifelines. They provide resume templates for various job titles, career levels, and job markets. The only catch is, while it is convenient to use a resume template, there's a notion that it might not attract employers and fail to pass the applicant tracking systems (ATS). Though it may be true at some point, the pros still outweigh the cons. You just need to be smart and careful about it. Read on to know the perks of using resume templates and how you can use resume builders to your full advantage.
Perks of Using a Resume Template
If you're thinking whether you should use a resume template, here are a few reasons you might want to consider. Let these perks guide you in choosing the best way to create your own job search tool.
1. You can send more targeted resumes faster.
Instead of starting from scratch, use cover letter and resume templates. They make it possible for you to submit five resumes a day rather than one resume in five days. Templates make it easy to update and customize your resume for each job application and firm. In turn, this increases your chances of landing your target job within your expected timeline.
2. You will have a well-defined outline.
Of course, you'll need to tailor each template carefully so recruiters and hiring managers won't tag your resume as a part of a hollow mass mailing. However, if you're using a resume template, you can complete this process faster. Templates and resume builders can provide job seekers like you with a well-defined resume outline to keep all your job details cohesive and relevant.
3. You can save valuable resources.
The US Bureau of Labor Statistics (BLS) says "total employment in the U.S. economy is projected to grow by 15.6 million during the 2012–2022 decade to reach 161 million; this represents a 10.8% employment increase." With this rate, job seekers must expect a tougher job competition and tighter job hiring process. Hence, sending out resumes to more than one job post can give you better chances of landing a job. However, not all job seekers have the luxury of time and budget. So, building a resume through templates would surely help you save your precious resources.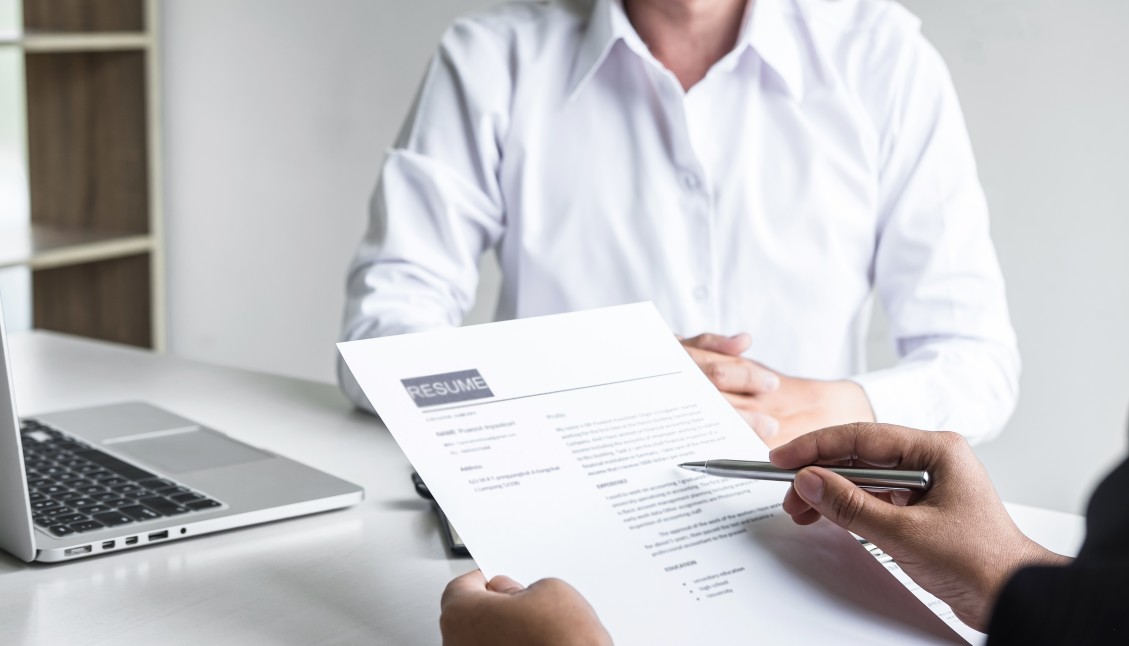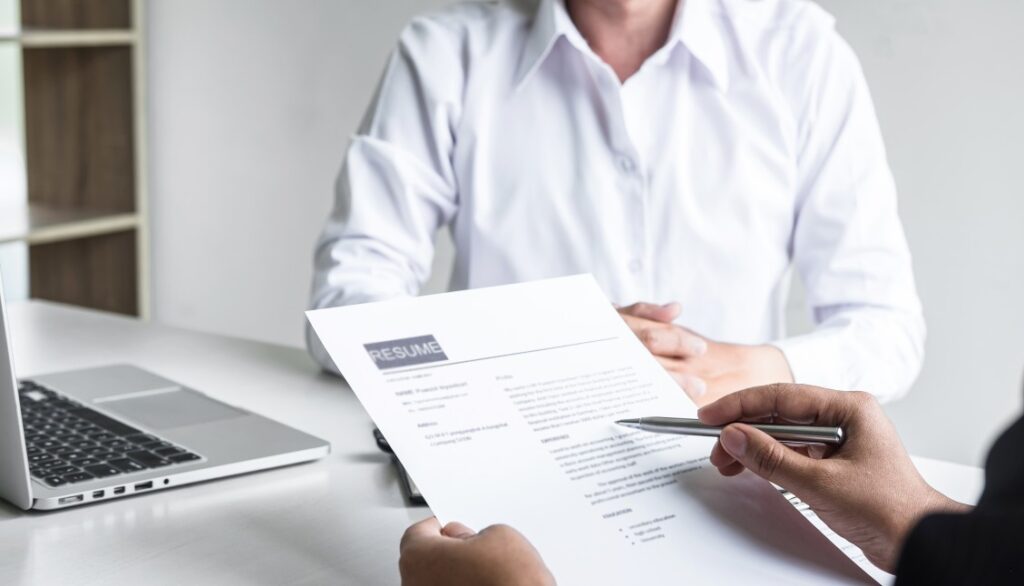 How to Choose the Right Resume Template for Every Job Post
As stated earlier, you must tailor each template for every job post to cater to the unique needs and demands of your target position. To help choose the perfect resume template for your job search needs, read these tips and tricks.
1. Know the potential drawbacks.
Most word processors such as Microsoft Word, Google Docs, and Apple Pages offer free resume templates to make resume writing almost effortless. So, why is that a bad thing?
Some people argue that with a six-second time window to impress the hirers, using templates might give recruiters the wrong idea that you're lazy or unoriginal. After all, Microsoft estimates that over a billion people use MS Office each day. That's a lot of individuals who can access the same resume template that you might use.
The good news is that there are so many resources available online like resume builder sites. You don't have to settle for using these word processors like everyone else does. Take time to search online. You'll surely find something that visually appeals to you and helps you organize your info, skills, and work experience better.
2. Pick the best resume template for you.
Searching templates online, however, presents you with thousands of different choices. Here are some guide questions to help you narrow things down.
Who is your target audience?
Does your target company have a unique presence or culture?
Does your preferred job require skills that a resume template could reflect?
What do you want the template to reveal about you?
Do you want it to reflect your personality?
How do you strike a balance between your audience and your personality?
The answers you'll get are crucial for both choosing a template and customizing your resume to job postings and firms. For instance, you're applying to a larger, more traditional firm. You should choose a simple template, something with fewer graphics and toned-down colors that present your credentials in a more conservative way. This applies especially if the firm uses ATS, which often don't read texts within graphics. If you will use graphs and charts to show your skills, you probably won't pass these resume filters.
On the other hand, if your target job requires you to be bold and creative, you might want to use a creative resume template. Add colors and show off your graphic design skills. It'll be up to you to find a professional resume template with the right balance.
Looking for online resume templates? Worry no more! Check out our wide array of free resume templates for all your job search needs.
Create Your Own Job Search Tool Through Our Resume Builder
You heard it right: Our career experts aim to help you throughout your job hunt with our online resume builder! Follow these easy steps and craft a functional resume for all your career needs.
1. Choose your resume template.
Register your account through Resume 4 Dummies Resume Builder website. Upon logging in, you will be asked to choose among our vast selection of free resume templates. Choose one that best fits your field and career needs. You can also upgrade your account to enjoy our premium resume templates.
2. Customize section layout.
Tailor-fit your resume sections depending on your career history. You can find the 'remove section' option when you click the section layout menu. Premium account users can also organize each section to create various resume formats. So, if you're seeking more options to change your layout, it's best to subscribe to our premium account.
3. Edit your resume details through template editor.
Click on the editor tab and fill out your template with all your career details. Each section also comes with detail samples so you don't have to worry about misplacing your info. Save changes once done to keep your details as you go along the resume builder.
Build your resume in three easy steps! Choose among our templates and try our resume builder today!
Key Takeaway
So, should you use a resume template? It is definitely a good option for most job seekers who aren't graphic designers and skilled at flaunting their credentials. The point here is as long as you're studious about your choice, using resume builders and templates won't harm your chances of getting an interview. It can help you create a more pro-looking resume and apply to more jobs faster.
That said; if you're not confident or don't have the time to create your own resume, let our expert resume writers do the job for you. Resume4Dummies provides professional resume writing services along with cover letter writing and LinkedIn profile optimization. Check out our services page to know more about our offers.