Looking for an accounts payable resume examples? You're in the perfect site! This resume example will serve as a detailed guide in resume writing. Also, we made sure this sample will align to your accounts payable resume objective.
To start off, what does an accounts payable do?
An accounts payable job revolves around management of expenses. These include payments, payroll, purchases, and statements. In fact, they play an integral role in making sure a firm's expenses are healthy. This job centers on the critical aspect of management. Clerical works are mostly repetitive, so you must adapt easily. Having plans and goals will surely help you stay on track. For a more detailed view, read our accounts payable job description below.
Accounts Payable Resume Examples: Duties of an Accounts Payable
Maintain records and keep track of new and existing deals
File and organize documents needed
Submit error-free records
Prepare expense reports and paychecks
Keep on enhancing payment process
Audit receipts for various financial purposes
Track and monitor the vendors
Code various receipts, keeping track of all transactions
Meet deadlines and avoid late turnover, especially in payroll
Verify accounts and answer possible client queries
Create and interpret monthly reports
Monitor discounts
Accounts Payable Requirements
In line with this job description, there are further requirements you must meet to land this job. To sum up, these essentials include:
Background in clerical and accounting works
Knowledge in general accounting and standards
Analytical skills
Problem-solving skills
Effective decision-making skills
Excellent communication skills
Accounts Payable Skills
These facts are useful to know, right? However, facts are not enough. You should also possess skills that are for this role to help you secure the job. Here are account payable skills one should have.
Attention to detail
Strong leadership skills
Problem-solving skills
Critical thinking and logical skills
Organization skills
Proficiency in payroll functions
Effective time management skills, practiced through prioritization
Hands-on knowledge in office tools and computers
Excellent data entry skills
General accounting skills
Lastly, to know where these details can be placed in your resume, look for accounts payable resume examples, like this one below.

Accounts Payable Resume Sample
Complete Name
Complete Address
Phone # / Cell Phone #
E-mail Address
FOCUS OF INTEREST: ACCOUNTS PAYABLE
Qualifications Summary
Analytical, detail-oriented, and highly dependable professional, with in-depth accounts payable
management, bank reconciliation, bookkeeping, billing, collections, and payroll knowledge.
Astute with strong organizational and communication abilities, combined with proven
leadership qualities. Bilingual, fluent in English and Russian. Proficient in Microsoft Office Suite
(Access, PowerPoint, Excel, and Word), Adobe Photoshop, Epicor, SAP, Oracle, AS/400, and
Accpac system.
Powered with extensive background in accounts payable, bank reconciliation, internal accounting controls, payroll, inventory control, and internal audits.
Highly capable of managing conflicting deadlines and priorities; willing to accept responsibilities beyond immediate job duties and accomplish special projects at management's request.
Self-starter with the ability to adapt to changing business environments.
Career Overview
Vouchered and coded merchandise and non-merchandise invoices, maintained daily contact with upper management and obtained proper approvals on invoices, 3-way purchase order matching, calculated landed cost on purchase orders based on vendor location.
Monthly application of ACH payments, verifications of W-9 forms, new vendor set-up and maintenance, daily international and domestic wire payments and applications.
Prepared miscellaneous 1099 forms and 1096 form.
Received and processed purchase orders from trunk shows and consignment orders, and prepared monthly accruals.
Calculated debit balance reserve, monthly reconciliation of accounts payable, posting of journal entries and month end re-classes.
Submitted positive pay to the bank and verified checks that have been sent daily through the PNI file.
Set up and executed Letter of Credit for international vendors.
Generated payments for weekly checks runs and promptly responded to all vendor enquiries.
Prepared and processed payroll and T&E reports.
Reconciled corporate credit cards against receipts.
Performed day-to-day duties and responsibilities, such as auditing invoices for billing discrepancies, processing and reconciling billing reports against third party billing, log billing disputes into the SAP systems, and performing daily invoice revisions.
Contributed in the transition operation of the Accounting Team from Ohio to New York.
Career History
Account Resolution Auditor / Consultant | SPHERION INC. / MICROSOFT CORPORATION, NEW YORK, NY
2018-Present
Senior Accounts Payable Auditor | LIMITED BRANDS/HENRI BENDEL, NEW YORK, NY
2017-2018
Accounts Payable Associate | SIRIUS SATELLITE RADIO, NEW YORK, NY
2016-2017
Accounts Payable Representative | HAIER AMERICA TRADING, NEW YORK, NY
2015-2016
Accounts Payable Assistant Accountant | NEW YORK HOTEL TRADES COUNCIL, NEW YORK, NY
2013-2015
Education
Bachelor of Science in Accounting | THE COLLEGE OF STATEN ISLAND, STATEN ISLAND, NY
In Progress (Expected Completion: 2019)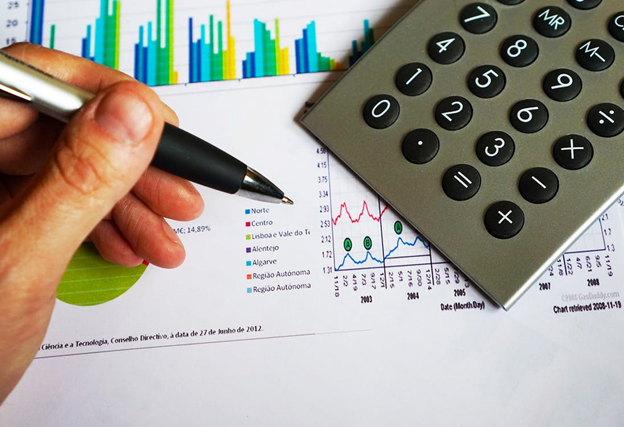 5 Tips on How to Make the Best Resume
Crafting a tool for employment can be hard, especially in the first try. For this purpose, we wrote some tips on how to make an effective accounts payable resume.
Make your accounts payable resume objective clear. Make sure the resume brands you well, and portrays a direct goal. In short, make your aims clear.
Highlight your best info. Whether it's the work history or skills you want to highlight, make sure you put in the right words. Branding plays a key role in job application. Resume4Dummies can help you write the keywords needed in this field.
Keep it precise. Did you know that there's a six-second rule in resume? Recruiters scan resumes for an average of six seconds only. So, it is crucial to keep your resume simple yet precise.
Opt for a minimal design. Unless you're in the arts field, avoid using too many colors on your resume. A minimal design diverts the reader's attention to the content while keeping a clean design.
Aim for an error-free resume. Proofread your resume multiple times before sending it. Editing is another job in resume writing. In fact, one mistake can ruin your chances of landing a good job.
Let us help you create your resume.
Resume4Dummies provides the best resume writing services for diverse fields. Need more resume samples? Click here. Also, for more info, you can always contact us. We're willing to help!