There are lots of chances for you to get hired as an automotive sales manager. However, having an ineffective resume won't help you land your dream job. Hence, well-written automotive sales manager resume examples that make you stand out are vital for you to get the job.
Effective Automotive Sales Manager Resume Examples

An effective automotive sales manager resume example must be able to highlight your skills that will fit the role. These include customer service, deal closing, and rapport building. Further, your resume must guide the recruiter to realize you're the best bet for the job.

As a sales manager, you must highlight your best qualities in your resume summary which serves as your pitch. Also, emphasizing that you're an effective team leader must be backed up by your accomplishments. You can do this by stating your actions and the skills you applied for you to achieve results. With this, you're informing the recruiter what you can contribute to the company and how they will benefit from you.

To guide you, check out the automotive sales manager resume template to know what your resume should look like.

---
Automotive Sales Manager Resume Example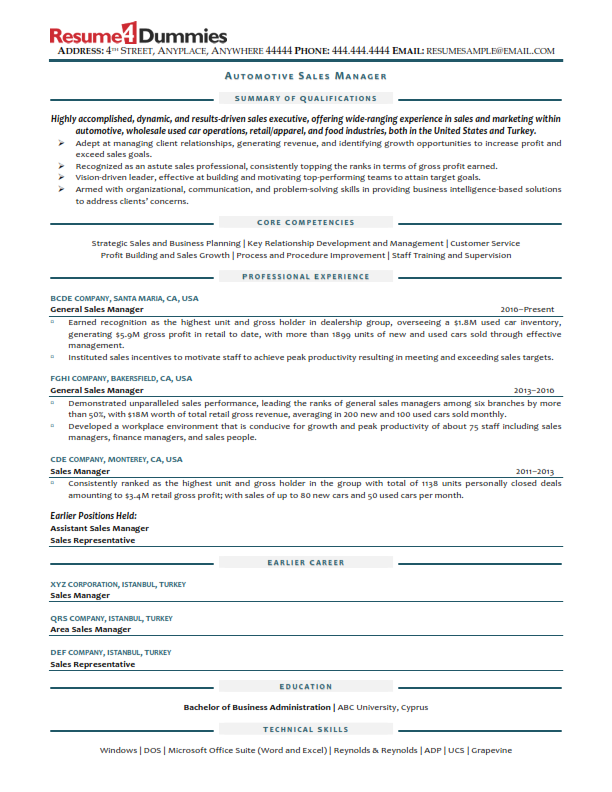 ---
Heads Up! Recheck Your Resume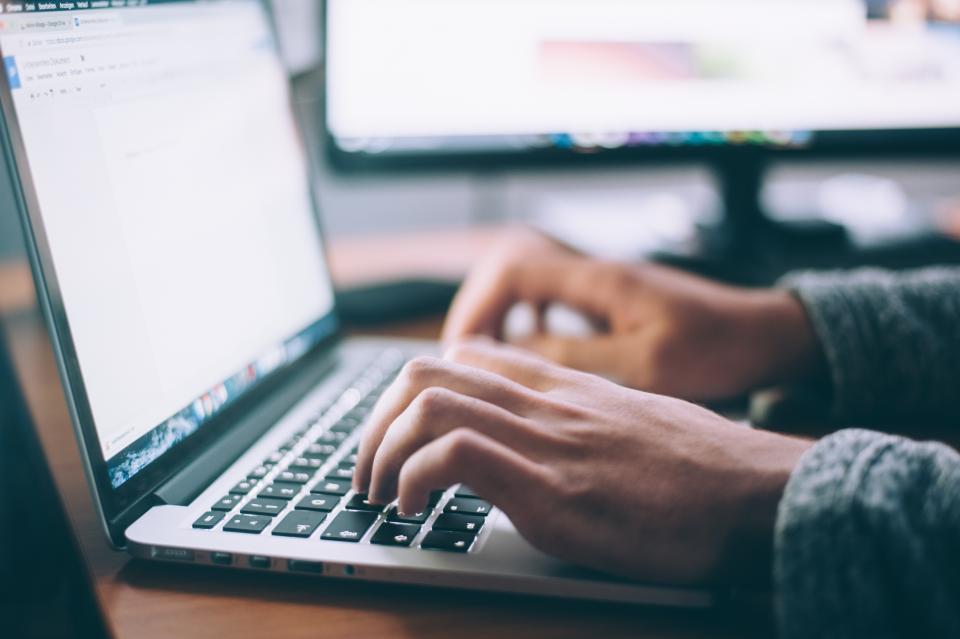 As part of the auto sales industry, you must know the value of a winning resume. Being an efficient sales manager means you're an expert in selling—especially in selling yourself when applying for a job. That said, refer to this list to help you check if your resume is well-written.

First, it's specific with the job duties.
Second, it details the needed skills for the job.
Lastly, it's free from misspellings and grammatical errors.
Searching for the best automotive sales manager resume examples and more? Resume4Dummies is here to offer you top-notch resume examples and templates to help you in your job application needs. R4D's Resume Builder also aids you to create your own resume.
Think you need help in improving your resume? R4D's professional resume writers offer the best resume writing services.