There are lots of chances for you to get hired as an automotive sales manager. However, having an ineffective resume won't help you land your dream job. Hence, well-written automotive sales manager resume examples that make you stand out are vital for you to get the job.
Effective Automotive Sales Manager Resume Examples

An effective automotive sales manager resume example must be able to highlight your skills that will fit the role. These include customer service, deal closing, and rapport building. Further, your resume must guide the recruiter to realize you're the best bet for the job.

As a sales manager, you must highlight your best qualities in your resume summary which serves as your pitch. Also, emphasizing that you're an effective team leader must be backed up by your accomplishments. You can do this by stating your actions and the skills you applied for you to achieve results. With this, you're informing the recruiter what you can contribute to the company and how they will benefit from you.

To guide you, check out the automotive sales manager resume template to know what your resume should look like.

---
Automotive Sales Manager Resume Example
Complete Name
Complete Address
Phone # / Cell Phone #
E-mail Address
GENERAL SALES MANAGER
Strategic Sales and Business Planning | Key Relationship Development and Management | Profit Building and Sales | Growth Customer Service | Process and Procedure Improvements | Training and Mentoring | Quality Assurance
Highly accomplished, dynamic, and seasoned sales executive with nearly 20 years of progressive management experience in sales and marketing within automotive, wholesale used car operations, retail/apparel, and food industries, both in the United States and in Turkey.
Adept at managing client relationships, driving revenue, and identifying growth opportunities that increase profit and exceed sales goals.
Repeatedly promoted into senior leadership roles for

demonstrated

success in taking risks, executing innovative strategies, and breaking into saturated markets.
Recognized as an

astute

sales professional, consistently topping the ranks in terms of gross profit earned.
Well-respected and vision-driven leader, building and motivating top-performing teams toward successful attainment of target goals.
Possess organizational, communication, and problem-solving skills, providing business intelligence-based solutions to address clients' concerns.
CAREER OVERVIEW
Strategic Sales and Profitability: Conceptualized, developed, and implemented product marketing campaigns that promoted products and developed company image as an excellent product provider. Gave final approval on all sales, trade-ins, financing, and credit arrangements that ensured successful sales and profitability for the company. Projected sales and established internal support for the team to achieve projected sales goals. Launched and promoted new products successfully and increased customer awareness.
Client /Vendor Relations: Established and fostered strong relations to address needs of existing customers and gain new and potential customers. Conducted regular follow up to monitor employee performance and ensure that only the highest standards of service are provided at all times resulting in customer satisfaction and repeat business. Collected and reviewed customer concerns and developed appropriate and strategic business plans to address customer issues and increase sales. Handled all customer requests and guaranteed prompt resolution to complaints.
Management/Leadership: Set the overall direction of the company, managing all aspects of daily operations, including logistics, sales, marketing, advertising, human resources, administration, and finances. Supervised the hiring, training, and supervision of all sales personnel, including sales managers, finance managers, and sales representatives; administered the necessary disciplinary action based on performance evaluation results. Facilitate daily sales meeting with sales team to plan activities, objectives, reviews, and analyses.
PROFESSIONAL EXPERIENCE AND SALES ACCOMPLISHMENTS
BCDE Company | Santa Maria, CA
General Sales Manager | 2016-Present
Recognized as the highest unit and gross holder in dealership group, overseeing a $1.8M used car inventory, generating $5.9M gross profit in retail to date, with more than 1899 units of new and used cars sold through effective management.
Instituted sales incentives to motivate staff to achieve peak productivity resulting in meeting and exceeding sales targets.
FGHI Company | Bakersfield, CA
General Sales Manager | 2013-2016
Demonstrated unparalleled sales performance, leading the ranks of general sales managers among six branches

by

more than 50%, with

$18M worth

of total retail gross revenue, averaging in 200 new and 100 used cars sold monthly.

Developed

a workplace environment that is conducive for growth and peak productivity of about 75

staff including

sales managers, finance managers, and sales people.
CDE Company | Monterey, CA
Sales Manager| 2011-2013
Consistently ranked as the highest unit and gross holder in the group with

total

of 1138 units personally closed deals amounting to $3.4M retail gross profit; with sales of up to 80 new cars and 50 used cars per month.
Assistant Sales Manager, IJK Company | 2010-2011
Developed innovative sales management tools that increased efficiency in achieving targets as well as ensured maintenance of positive appearance and cleanliness of showroom to demonstrate high quality business to customers.
Sales Representative, Cypress Coast FGH Company | 2008-2010
Awarded as Salesman of the Year for superior outputs and topping the figures, averaging more than 18 units per month.
EARLIER CAREER
Sales Manager
XYZ Corporation., Istanbul, Turkey | 2007-2008
Area Sales Manager,
QRS Company, Istanbul, Turkey | 2002-2005
Sales Representative
DEF Company, Istanbul, Turkey | 2000-2002
EDUCATION
Bachelor of Business Administration
ABC UNIVERSITY, Cyprus
TECHNICAL SKILLS
Windows, DOS, Word, Excel, Reynolds & Reynolds, ADP, UCS, Grapevine

---
Heads Up! Recheck Your Resume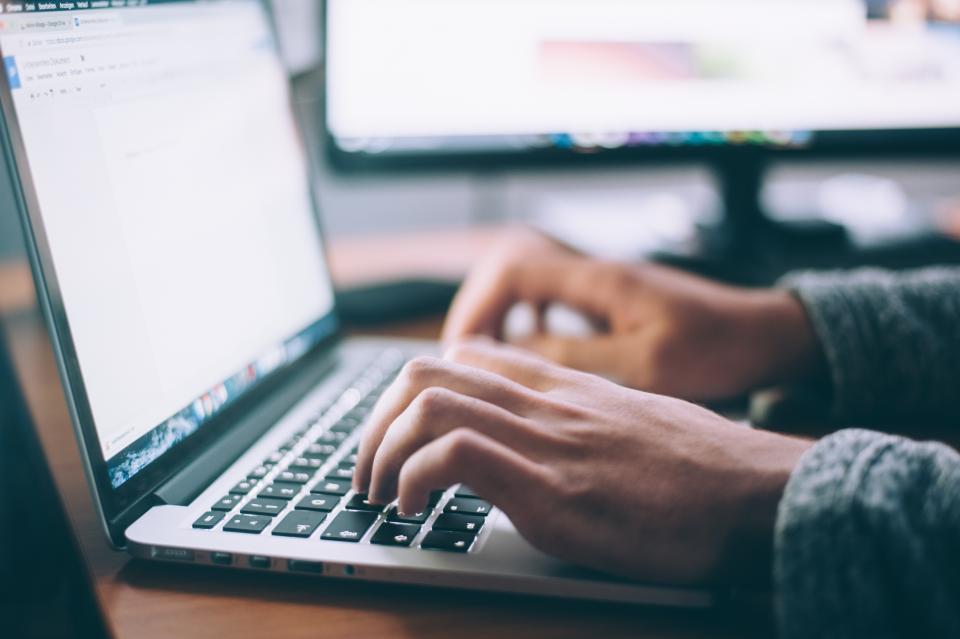 As part of the auto sales industry, you must know the value of a winning resume. Being an efficient sales manager means you're an expert in selling—especially in selling yourself when applying for a job. That said, refer to this list to help you check if your resume is well-written.

First, it's specific with the job duties.
Second, it details the needed skills for the job.
Lastly, it's free from misspellings and grammatical errors.
Searching for the best automotive sales manager resume examples and more? Resume4Dummies is here to offer you top-notch resume examples and templates to help you in your job application needs. R4D's Resume Builder also aids you to create your own resume.
Think you need help in improving your resume? R4D's professional resume writers offer the best resume writing services.