The recruiters in the automotive industry look for job seekers who have hands-on experience and training. This includes having strong background in all aspects of automotive service and repair. So automotive service technician resume examples need to show the job seeker is qualified for the post. They need to include a good work history of relevant skills and career highlights.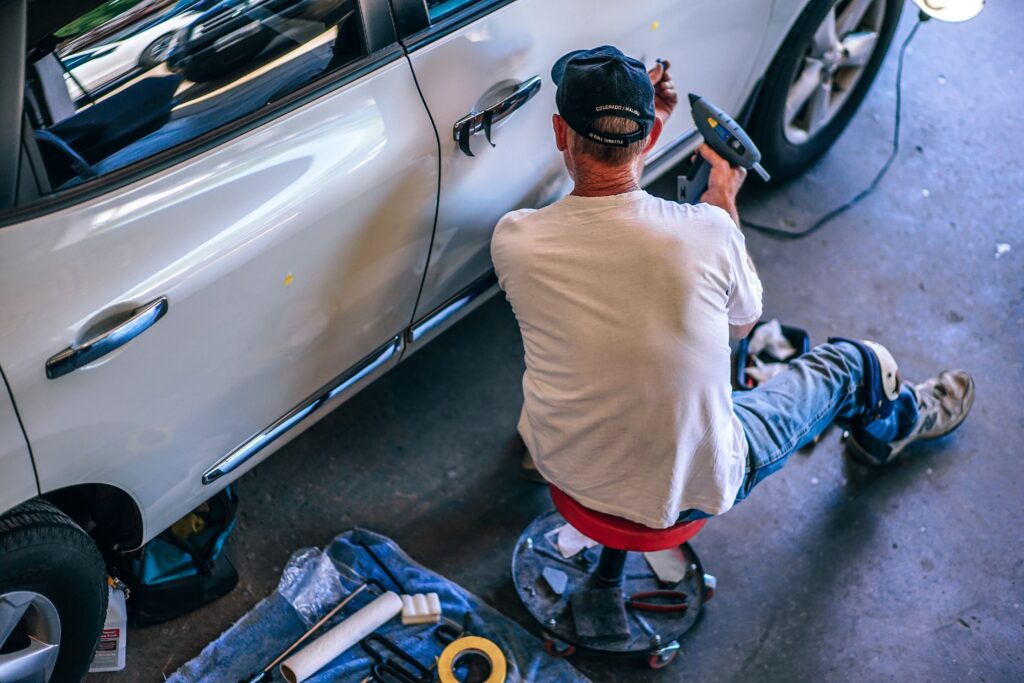 What and What Not to Include in Automotive Service Technician Resume Examples
A good resume should be able to paint a clear picture of your skills and experiences. And this line of work requires having the said hands-on experiences. So it is just normal for automotive service technician resume examples to have an in-depth automotive technician skills list.
Check out the automotive service technician resume template below now to give you an idea on how to present your jobs and duties.
Automotive Service Technician Resume Sample
Complete Name
Complete Address
Phone # / Cell Phone #
E-mail Address
Automotive Maintenance, Repair and Operations (MRO) | Electronic Fundamentals | Fuel and Ignition Systems Drivability and Emissions | Brakes and Climate Control | Automatic Transmissions | Electronic Technology Operations/Resource Management | Technical Acumen | Leadership and Team Building
SUMMARY OF QUALIFICATIONS
Enthusiastic, highly motivated and hardworking professional automotive service technician, with broad-based experience in mechanical systems malfunctions diagnosis and repair. Equipped with exceptional ability to perform equipment installations. Technically proficient in maintaining and repairing government and military vehicles. Well-versed in all aspects of heavy wheel operations along with proven track record of efficiency in providing and implementing dynamic and compelling solutions to ongoing objectives of regulated automotive works. Capable of meeting the demands of physically demanding tasks; demonstrate ability to effectively prioritize and manage a broad range of responsibilities.
CORE COMPETENCIES
Repair and Maintenance
Maintained wheeled vehicles and associated trailers, including material handling equipment systems.
Rendered basic repair operations, such as performing oil changes and engine tune ups; mounting and repairing tires; adjusting brakes; and proficiently replacing fuel pumps, water pumps, alternators, gaskets, belts, hoses and windshield wipers.
Provided

sustainment

maintenance and minor mechanical repairs on a variety of tactical military equipment stored in more than 20 acres that is scheduled in 10/20 maintenance.
Determined and diagnosed

source

of trouble as well as the extent of repairs required.
Evaluated and troubleshot equipment failures.
Vehicles and Equipment Expertise
Highly skilled and knowledgeable of various military and government vehicles, such as High Mobility Multipurpose Wheeled Vehicle (HUMVEE), Family of Medium Tactical Vehicles (FMTV), Heavy Equipment Transport System (HETS), Heavy Expanded Mobility Tactical Truck (HEMTT), Mine Resistant Ambush Protected (MRAP) and Logistics Vehicle System (LVS).
Utilized proficiency in installing and repairing MOD kits, such as arctic heaters, block heaters, and troop heaters, along with T.I.

equipment

, service equipment, and repair faults on M915, P19, 7-ton trailers, generators, pumps, fuel tankers and M88A1.
Solely maintained military and government vehicles and equipment.
Legal and Regulatory Compliance
Acquired Honeywell License to successfully operate HUMVEE, Skid Steer, LTAS, HEMMT and 4k and 6k forklift.
Facilitated troops in the areas of maintenance, repair and operations of government and military vehicles and equipment.
EMPLOYMENT HISTORY
HEAVY WHEEL MECHANIC
May 2018-Present
XYZ Corporation | KBR, Anchorage, AK
HEAVY WHEEL MECHANIC
Jul 2017-Apr 2018
ABC Company| CDE International | Joint Base Charleston, Goose
Creek, SC
SMALL ENGINE MECHANIC
Apr 2017-Jul 2017
EFGH Equipment Sales & Service, Beaufort, SC
MECHANIC
Oct 2015-Dec 2016
IJKL Company, Fort Richardson, AK | Beaufort Marine
Air Station, SC
MECHANIC
Jul 2015-Sep 2015
IJKL Company, Okatee, SC
EDUCATION/ CREDENTIALS
AUTOMOTIVE FIELD CERTIFICATE
MNO Technical Institute, Orlando, FL
CERTIFIED ALLDATA AUTOMOTIVE INFORMATION SPECIALIST (CAIS) CERTIFICATION
Sun Oscilloscope Operator System and Emission Tester
TRAININGS
Attended numerous trainings at Nissan Advanced Technician
Training Program with key topics on:
Electrical Systems NATT 001
Chassis & Engines NATT 002
Drive Trains & Climate Systems NATT 003
Completed Ford Technical Customer Handling Course
Corpedia: Customer Bias & Discrimination, Practical Ethics
TECHNICAL ACUMEN
Microsoft Office Applications (Word and Works)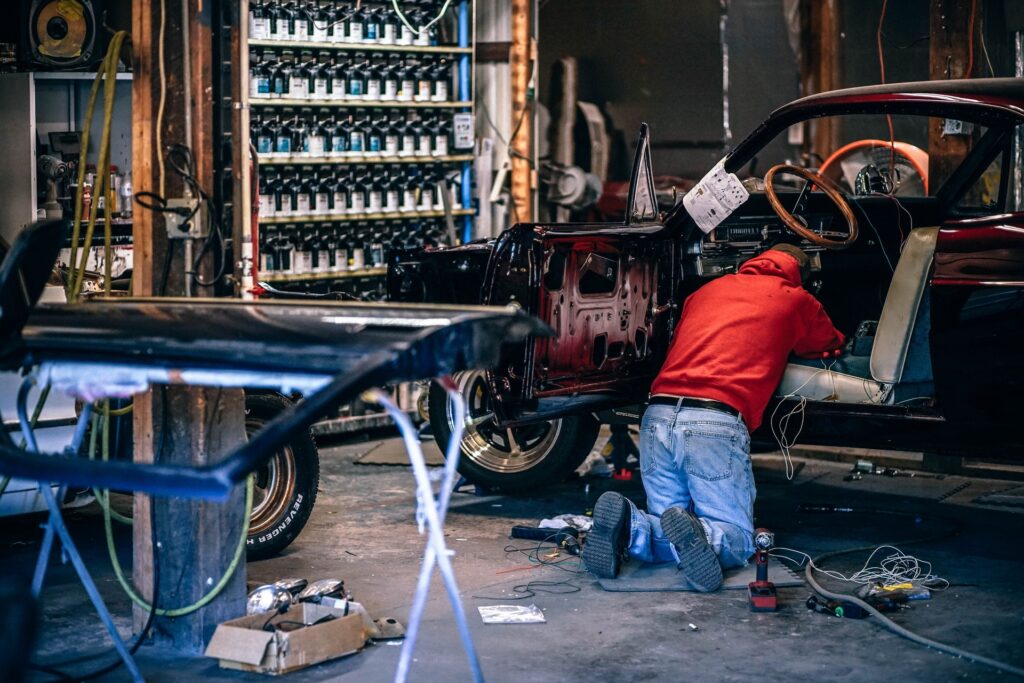 Rounding It Up: The Automotive Service Technician Resume Examples Checklist
Based on the resume above, here are a few points on what makes it good automotive service technician resume samples.
It uses action words.
Take note that one key general mechanic job description for the job is to have leadership skills. And the resume needs to show that in the profile and experience sections. Also, the sample makes good use of the core competencies section to list all related experiences.
It is specific with the job duties.
Automotive service technician resume examples should contain not only the duties but also job highlights. Be specific with each of them. What are the results of your effort? Are there numbers and figures to back them up? These are crucial as they prove that you have the ability to succeed in the job.
It details the needed skills for the job.
A resume for auto service technician also needs to list all details such as trainings on the job, licenses, and certificates earned. These, in turn, will make you stand out from others applying for the same post.
Create the Perfect Automotive Service Technician Resume Now
Keep in mind that your goal is to grab the reader's attention and make them believe that you are the best fit for the job. We here at R4D provide best resume writing services. We provide a wide range of free resume templates and samples to help you, including automotive service technician resume examples. These samples contain useful info such as automotive technician skills list, general mechanic job description, and automotive technician resume skills. Do you need help with your automotive service technician resume? Check our resume services to help you land your dream job now!
---