Are you a graduate of accounting, business administration, or finance and looking for a job? Or maybe you want to change your career to the finance industry? Why don't you consider applying for a bank branch manager post? This position is vital in operating a bank because they oversee all the operations, manage resources and staff, and make sure that clients are satisfied. Read on to know more about this post and how to write a targeted resume for a bank branch manager.
What is a Bank Branch Manager?
Bank branch manager is also referred to as a branch manager. They are responsible for making sure that all the daily tasks of a bank are done efficiently. Therefore, they must have a wide background in the banking field. They portray a vital role by giving the best banking services. Thus, they are expected to be skilled in leadership, versatile in handling tasks, goal-oriented, and equipped in problem-solving.
What Does a Bank Branch Manager Do?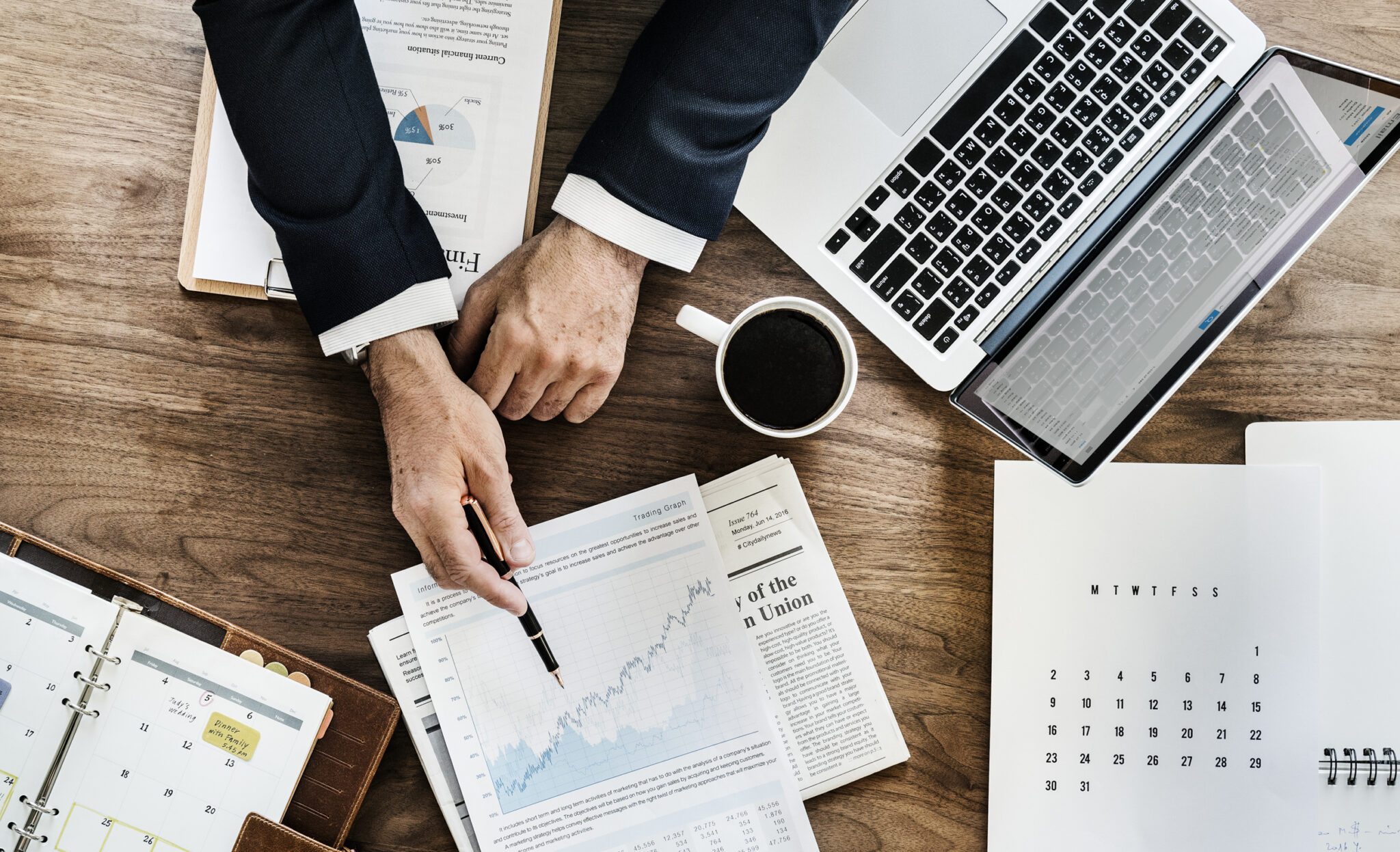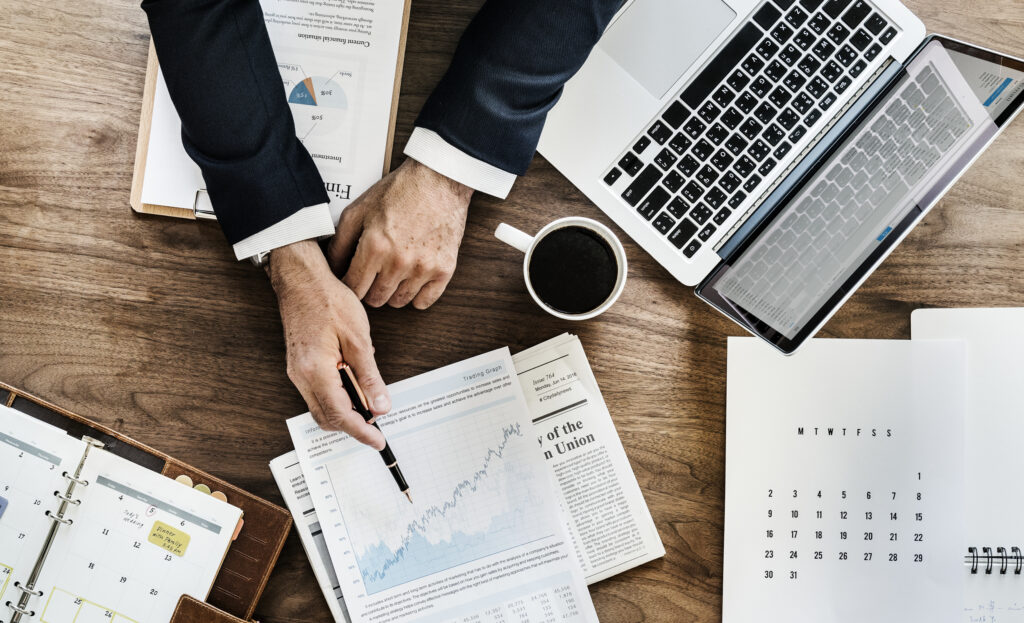 Bank branch managers are responsible for leading staff to achieve clients' satisfaction and profitability. Their role isn't easy with all the tasks to ensure the success of the branch. Here are some of the duties of bank branch managers.
Bring in new clients to boost sales and profit.
Set goals for the bank.
Hire and interview applicants.
Create forecasts and objectives.
Handle and allocate budget wisely.
Train employees and ensure their growth.
Widen network to improve bank's connections.
Address both consumer and employee issues.
Bank Branch Manager Salary
According to Career Explorer, the average salary of bank branch managers in the United States is $104,900 per year. It ranges from $55,200 to $199,400. That is around $95.85 per hour. The salary may vary depending on your credentials and work experience. Thus, it's your advantage if you highlight your skills and experience in your job search tool.
Effective Bank Branch Manager Resume Tips
Curious about how to craft a well-written resume from branch manager resume samples? Well, take note of these key tips: First, put precise info. Avoid inapt details, for they engulf the reader. Secondly, add skills that resonate. These involve skills included in the company's job description. Finally, add some personality to it. Make sure your resume brands you well. These tips help in achieving your bank branch manager's goals.
Bank Branch Manager Resume Sample
As mentioned earlier, you have to know how to effectively emphasize why you are the perfect fit for the post to get an offer and a favorable salary. Thus, aside from the helpful tips, we have created a bank branch manager resume sample that contains relevant skills to guide you in writing your job search tool.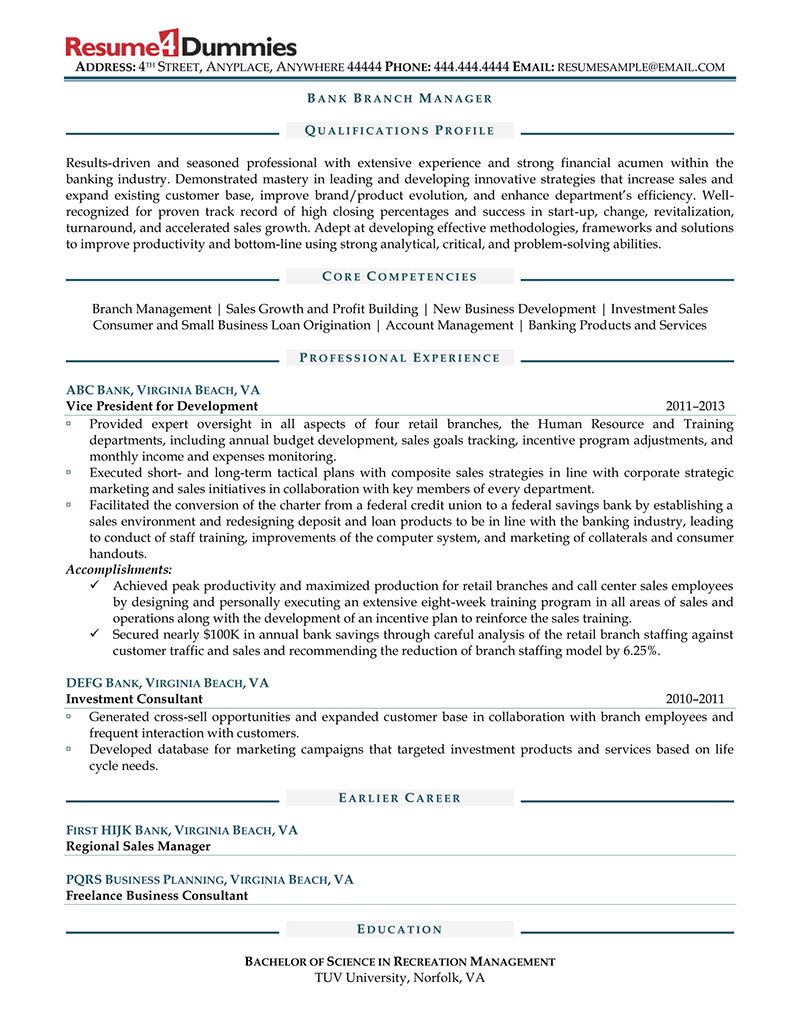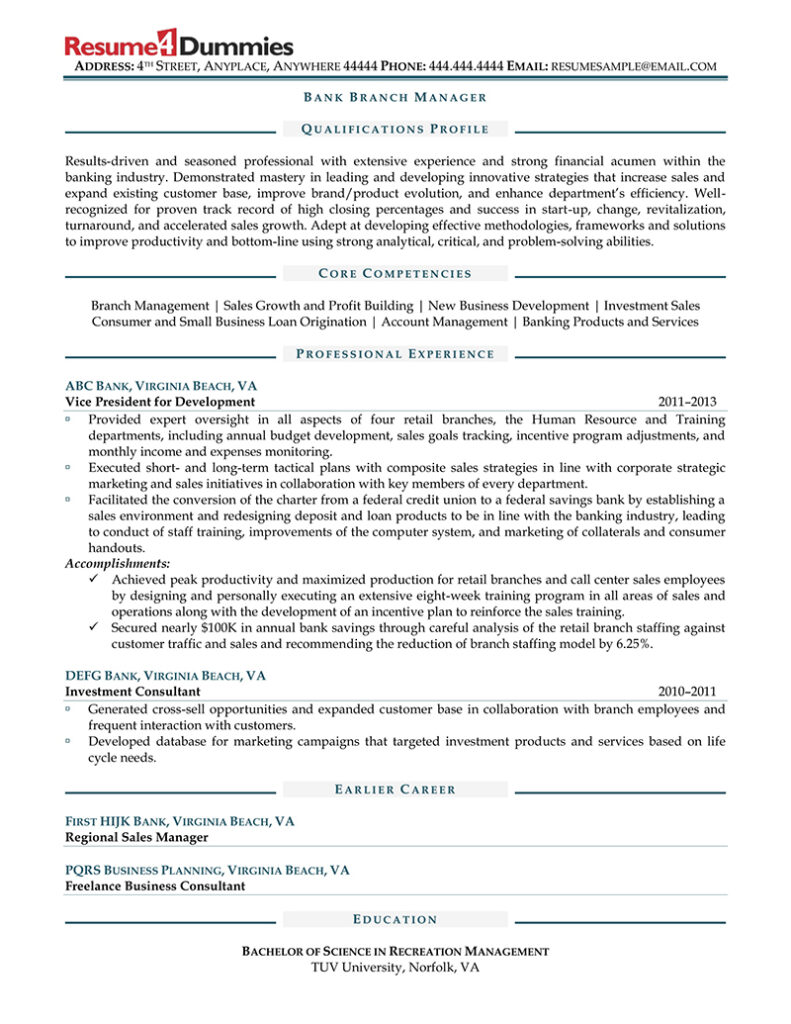 Download this sample bank branch manager resume PDF now.
Last Check on Your Bank Branch Manager Resume
Before sending out your resume, do a final resume check through this list.
Make sure your resume contains your contact details.
Write a striking summary statement.
List your areas of expertise, skills, or core competencies to further prove why you're fit for the job.
Highlight your work history relevant to your target job.
Mention your achievements to serve as support for your work experiences.
If you're still not confident in writing your tool, R4D's professional resume writers can help you make your best resume! Avail our affordable yet best resume writing services. For more templates, visit our resume resources page.