A bank branch manager handles all the daily tasks of a bank. Therefore, they must have a wide background in the banking field. They portray a vital role by giving the best banking services. For this purpose, Resume4Dummies details the bank branch manager resume sample skills you should know before diving into the field of banking. So, let us know what bank branch managers do.
Duties of a Bank Branch Manager
Brings in new clients to boost sales and profit
Sets goals for the bank
Hires and interviews applicants
Creates forecasts and objectives
Handles and allocates budget wisely
Trains employees and ensure their growth
Widens network to improve bank's connections
Addresses both consumer and employee issues
Bank Branch Manager Resume Samples: Skills to Include in your Resume
Versatility in handling tasks. A good manager must be able to multitask. In fact, tasks of a bank branch manager are so complex, it really needs flexibility.

Problem-solving skills. Bank managers solve issues daily—whether big or small.

Agility. Knowing when, how, and what to act is crucial for managers.

Goal-oriented. Bank managers must push attainable goals for the team.
R4D, a company that offers the best resume writing services, created bank branch manager resume samples to help you in your job search.
Below is a bank branch manager resume template which contains those relevant skills.
Bank Branch Manager Resume Sample
Complete Name
Complete Address
Phone # / Cell Phone #
E-mail Address
QUALIFICATIONS PROFILE
Highly accomplished, results-driven, and seasoned sales and finance professional with extensive experience and strong financial acumen within the banking industry. Demonstrated mastery in leading and developing innovative strategies that increase sales and expand existing customer base, improve brand/product evolution, and enhance department's efficiency. Well-recognized for proven track record of high closing percentages and success in start-up, change, revitalization, turnaround, and accelerated sales growth.
Equipped with superior interpersonal and communication skills, with

outstanding track record

in contacting clients through phone, one-on-one, and B2B cold calling, at all levels of sales (acquisition, development, closing, retention) to promote new sales concepts, close deals, and generate revenue.
Easily able to build rapport and deal professionally with clients, vendors, suppliers, and from all levels and diverse backgrounds.
Possess well-honed leadership skills, able to inspire positive change and build teams, empowering employees toward attainment of company goals while prudently managing human and financial resources.
Adept at developing effective methodologies, frameworks and solutions to improve productivity and bottom-line using strong analytical, critical, and problem-solving abilities.
Actively involved in analyzing financial data to support enterprise decision-making, forecasting and modeling, as well as credit analysis.
AREAS OF EXPERTISE
Branch Management
Sales Growth and Profit Building
New Business Development
Staff Training and Development
Relationship-Building
Consumer Loan Origination
Small Business Loan Origination
Account Management
Banking Products and Services
Call Center Experience
Investment Sales
Consultative Selling Skills
RELEVANT CAREER ACCOMPLISHMENTS
Significantly improved sales and cross-sell ratios in order to meet ABC Bank's aggressive sales goals through regular engagements with

sales staff

in retail branches and in the call center, ensuring on-time and accurate preparation and submission of monthly financial and branch sales/progress reports to be presented to the Board of Directors and the President.
Strengthened sales momentum through

conduct

of all-year-round sales contests at ABC Bank and

development

of marketing campaigns, including production of promotional materials and business development telemarketing program.
Profitably increased and sustained investment assets within the greater Mid-Atlantic marketplace while working at The American Funds Group, Inc.

as

area sales representative.
Led the development and implementation of a business plan and composite sales strategy for First

Coastal

and ABC Bank, leading the rollout of corporate strategic marketing initiatives.
Recognized as the only sales representative to be relied upon in managing two sales territories, having an outstanding performance, and finishing third in a company-wide sales promotion within only three months of working for The American Funds Group, Inc.
Consistently recognized as First Coastal Bank's top sales producer in consumer and commercial lending, deposit gathering and retention, brokerage services, and trust referrals; four-time Sales Employee of the Month

awardee

; top producer for referrals and closed sales for the Raymond James Investment Department; and top loan producer.
Recognized with the Million Dollar Honor Roll status for closed trust referrals while at Nation's Bank and was honored with Top Small Business Branch Manager Award for the most B2B cold calls and the most closed small business loans.
RELATED EXPERIENCE
ABC Bank, Virginia Beach, VA
VP for Development | 2011-2013
Provided expert oversight in all aspects of four retail branches, the Human Resource and Training departments, including annual budget development, sales goals tracking, incentive program adjustments, and monthly income and expenses monitoring. Executed short- and long-term tactical plans with composite sales strategies in line with corporate strategic marketing and sales initiatives in collaboration with key members of every department.
Facilitated the conversion of the charter from a federal credit union to a federal savings bank by establishing a sales environment and redesigning deposit and loan products to be in line with the banking industry, leading to conduct of staff training, improvements

of

the computer system, and marketing of collaterals and consumer handouts.
Achieved peak productivity and maximized production for retail branches and call center sales employees by designing and personally executing an extensive eight-week training program in all areas of sales and operations along with the development of an incentive plan to reinforce the sales training.
Secured nearly $100K in annual bank savings through careful analysis of the retail branch staffing against customer traffic and sales and recommending the reduction of branch staffing model by 6.25%.
DEFG Bank, Virginia Beach, VA
Investment Consultant | 2010-2011
Generated cross-sell opportunities and expanded customer base by working in close collaboration with branch employees and frequent interaction with customers. Intensified efforts to contact clients and promote investment products; developed database for marketing campaigns that targeted investment products and services based on life cycle needs.
THE AMERICAN FUNDS GROUP, INC., Norfolk, VA
Area Sales Representative | 2007-2009
Demonstrated superior phone sales skills in proactively contacting brokers and financial planners at all levels of sales to promote innovative sales concepts, provide accurate product information, compile marketing data and offer sales support. Trained and motivated financial advisors, sponsors, and plan participants within the designated territory.
FIRST HIJK BANK, Virginia Beach, VA
VP/Regional Sales Manager | 2000-2007
Initiated improvements in the in-store network to create a sales and service-oriented environment, utilizing consultative sales methodology, implementing the appropriate sales strategy to fit clients' needs and establish strong relationships. Executed a comprehensive plan that maximized sales efforts and streamlined procedures after thorough evaluation of the store's banking operations.
Promoted from Assistant Vice President/Branch Manager to Vice President/Regional Sales Manager for superior sales and leadership performance, managing entire sales and service efforts for seven in-store branches in Harris Teeter and Winn Dixie grocery chains.
Played a vital role in the successful launching of five new branches over an 18-month period.
BANK OF AMERICA , Virginia Beach, VA
AVP, Sales Manager/Marketing | 1994-2000
Oversaw sales and operations for two branches, managing client portfolios worth more than $10M in the third largest retail branch in the branch network. Served more than 250 high value customers and increased customer base with new clients for banking products and services.
OTHER EXPERIENCE
LMNO ACADEMY, Virginia Beach, VA
Business Manager | 2015-2018
PQRS BUSINESS PLANNING, Virginia Beach, VA
Freelance Business Consultant | 2013-2015
EDUCATION
TUV University, Norfolk, VA
Bachelor of Science in Recreation Management | 2015
CREDENTIALS
Interpersonal Selling Strategies
Meyers-Briggs Personality Selling Skills
Professional Selling Skills Seminar
Relationship Selling Skills
Omega Commercial Lending
Commercial and Consumer Lending Seminars
Nations Bank Management Training Program
American Funds 6 month Investment Training Program
Series 6, 7 and 63 Licenses (For Renewal)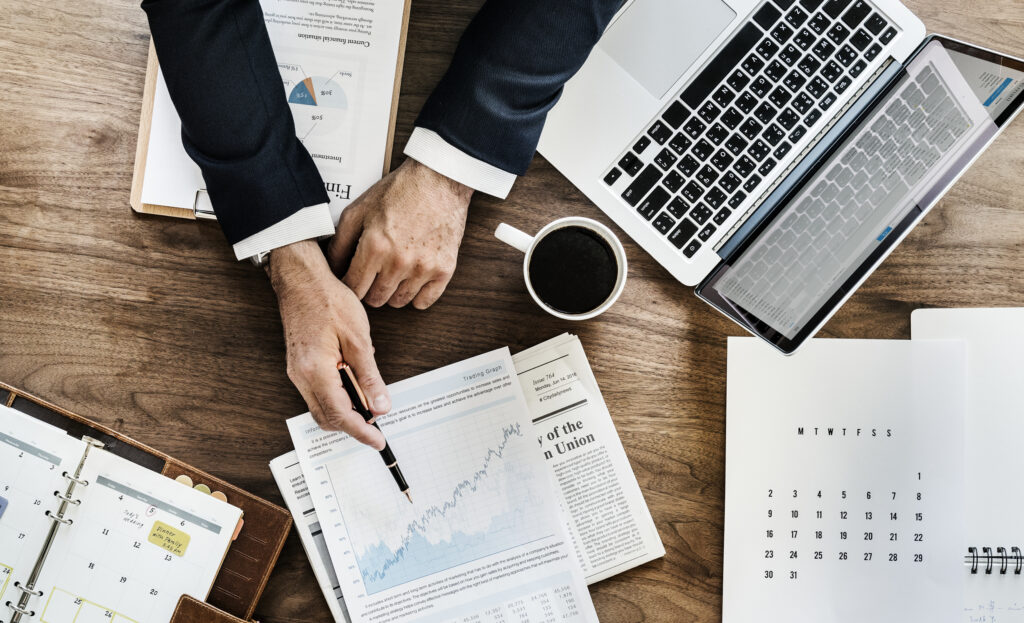 Crafting the Best Resume
Curious on how to craft a well-written resume from branch manager resume samples? Well, take note of these key tips: First, put precise info. Avoid inapt details, for they engulf the reader. Secondly, add skills that resonate. These involve skills included in the company's job description. Finally, add some personality to it! Make sure your resume brands you well. These tips help in achieving your bank branch manager goals.
R4D's professional resume writers can help you make your best resume! Avail our affordable yet best resume writing services. For more templates, visit our resume resources page.