Are you planning to apply as a chief scientific officer (CSO)? Before you send your application, review your resume first. Do you think it meets the standards of a C-level job position? Yes, you might have the experience and qualifications—but does your resume present you well? Read on and learn how to make an effective resume. We list the most powerful tips and the best chief scientific officer resume examples you'll see online.
Chief Scientific Resume: Why It Should Be Powerful
It takes years of experience before you reach an executive job role such as chief scientific officer. Thus, your strong credentials must reflect on your chief scientific resume.

How much do chief scientific officers earn in the United States? Glassdoor reveals that the average salary of chief scientific officer in US is $230,907. With this amount, you must double your effort in your job application. Employers in this field, specifically in this position, look for the best candidates. In order to impress them in the first few seconds of the initial screening, make a great resume.

Is it your first time to apply as a CSO? As an applicant, you must be knowledgeable of the tasks of a CSO These tasks are vital in your resume writing. You must emphasize that you are equipped to do those tasks. To give you an overview, read this list.

Tasks of a Chief Scientific Officer (CSO):

Manage scientific, research, or technological operations of a company
Achieve overall missions and goals of a company in research
Oversee firm's scientific functions such as basic and applied research projects and development of new processes and products
Conduct scientific and regulatory training to staff
Give scientific guidance on firm strategies and decisions
Want to know how you can include these tasks on your resume? Check out one of the best chief scientific officer resume examples here.
---
---
Complete Name
Complete Address
Phone # / Cell Phone #
E-mail Address
Chief Scientific Officer
QUALIFICATIONS PROFILE
Visionary, seasoned, and dynamic professional, offering in-depth scientific, regulatory, and clinical knowledge of developing cellular therapies in the fields of aesthetic and regenerative medicine, focused on driving corporate growth and innovation by translating goals/objectives into actionable strategies/operating plans that support the business. Possess profound understanding of stem cell biology, immunology, wound repair, cardiovascular (stroke, AMI), and inflammation. Adept at revitalizing operations and reinvigorating underperforming individuals, teams, and divisions to generate sustainable productivity gains and surpass established goals. Gain reputation as a self-starting leader who consistently drive vision toward successful completion, while implementing collaborative and large-scale initiatives that elevate staff performance, project coordination, and quality assurance. Demonstrate ability in clarifying unseen interconnectedness with big-picture vision of key projects; efficiently carry out tech transfer and management of CRO/CMO/3rd party patent matters with precision and keen attention to detail. Technically skilled in Microsoft Office Suite and Adobe Photoshop; possess working knowledge in Japanese.
CORE COMPETENCIES
Executive Management (Venture-backed environment)
Operations Management
Strategic Planning
Budget Control
Staff Performance Development/Leadership
Clinical Development (Phase I, II)
CMC Development
GxP Compliance
Regulatory Compliance (Biologics)
GLP Pharmacology/Toxicology
Scale-up Manufacturing and Process Optimization
Intellectual Property Protection
Cell and Molecular Biology
Pathophysiology
Wound Repair
Cardiovascular Disease (Stroke, AMI)
Inflammation
PROFESSIONAL EXPERIENCE
SELPHYL™, Aesthetic Factors, LLC | Bethlehem, PA
SCIENTIFIC ADVISOR/CONSULTANT | 2018–Present
Author scientific publications and provide expert oversight to scientific matters. Serve as the Scientific liaison to physicians and sales force. Render efficient support to product development. Take part on Clinical Advisory board as necessarily.
Garnet BioTherapeutics, Inc. | Malvern, PA
CHIEF SCIENTIFIC OFFICER/ SENIOR VICE PRESIDENT, Technology Department & IP Management | 2016–2018
Cultivated professional relationships with CMO, CRO and KOLs. Lead cross-functional teams responsible for product development, scale-up manufacturing, supply-chain management, and GxP compliance. Developed and implemented scientific vision for the company/shareholders. Worked collaboratively with new executive management, board of directors, consultants, and outside thought leaders to shape clinical and regulatory strategy/direction of the company. Maintained strict confidentiality of company inventions/trade secrets; constructed patent strategies; conducted survey for patent landscape of competing art; and administered 3rd party patent counsel activities related to all patent matters.
Career Highlights:
Simultaneously finalized IND-enabling pre-clinical pharmacology and toxicology studies, filed IND, and introduced clinical trial NCT01053897 for treatment of incisional wounds
Lead cross-functional team that developed novel method for cell therapy administration, which was subsequently implemented for clinical purposes
Lead cross-functional team consisting of process development, manufacturing, clinical development and regulatory to develop novel method for scale-up manufacture of mammalian cells
Reassigned GMP manufacturing and testing methods to 3rd party contractor within a short period of time
Lead cross functional team (CR&D, manufacturing, QA, and Regulatory) in conceptualizing/, developing, and successfully implementing a GMP-grade medical device for use in treating soft tissue injuries
Partnered with outside counsel in filing multiple provisional patent applications, as well as several other patent applications, appeared at national stage in more than 40 countries, and accomplished several freedom-to-operate analyses, numerous other rebuttals, and declarations
Lead cross functional team (R&D, Manufacturing and Quality Assurance) in the development and execution of an equine cell therapy program/product as well a product release/stability program and specifications
Lead CR&D team in execution of three cadaveric studies to test feasibility of medical device (2 human hand studies) and ultrasound-guided injection of equine cells (1 equine flexor tendon study)
Led overall implementation of a GMP suite by supervising the coordination, validation, staffing, and SOP's generation; met the requirements of the suite and staff for manufacturing; then subsequently produced several lots of GMP products
Neuronyx, Inc. | Malvern, PA
VICE PRESIDENT, Technology Department & IP Management | 2015–2016
Conceptualized and developed operating/strategic plans regarding clinical development, manufacturing, process development, research, and IP matters. Handled and provided resolutions to all patent matters through initiation and execution of new technology initiatives. Fostered close communication with technical experts, industry thought leaders, and academic collaborators to support new clinical direction of product development. Completed and closed out Phase clinical trial NCT00361855.
Career Highlights:
Strategically constructed cost-effective plan to decrease operating costs and elevate flexibility/productivity through remarkable outsourcing efforts
Hired quality assurance consultant to assist in closing out internal GMP operations while maintaining/ensuring regulatory/quality compliance
Managed collaborative efforts to evaluate 3rd party CMO for outsource manufacture and testing/storage of lead product, GBT009, as well as other critical cell banks
Coordinated third party due diligence with specialty pharmaceutical company interested in partnering technology
Neuronyx, Inc. | Malvern, PA
SENIOR DIRECTOR, Technology Department | 2015
Pioneered new technologies in preparation for the next-generation biopharmaceuticals. Sourced and implemented ways to improve product manufacturing while maintaining minimal cost of goods.
Career Highlights:
Played substantial role in filing four patent applications, boosting company reputation at the marketplace
Identified methods for developing new product prototypes
Built relationships with collaborators/area experts to support clinical rationale for use of lead product, GBT009 in dermal indication
Neuronyx, Inc. | Malvern, PA
SENIOR SCIENTIST | 2011–2014
Created strategic CR&D objectives and implemented operating plans to drive overall company growth. Supervised high-caliber projects that optimized product and process development while addressing/satisfying key regulatory questions around CMC. Developed new clinical program opportunities by devising a regulatory strategy leveraging company's pre-clinical and clinical portfolio. Oversaw core projects through product characterization and MOA. Supervised the IND-enabling pre-clinical research based from key academic collaborations and contract research organizations. Grew and managed intellectual property portfolio.
Career Highlights:
Provided expert oversight to the Cardiovascular Team in compiling IND and submitting and clearing Phase I clinical Trial in Sub-Acute Myocardial Infarction (NCT00361855)
Developed and implemented various pharmacology and toxicology studies that strengthened stroke clinical development
Neuronyx, Inc. | Malvern, PA
SCIENTIST | 2008–2011
Constructed an in-house spinal cord injury (SCI) program to study therapeutic potential of cell prototypes. Initiated and executed in vitro and in vivo projects based on cell differentiation, characterization, and manufacture, as well as pre-clinical development of cell prototypes. Supervised overall recruitment and training of key positions for R&D and early phase-manufacturing. Established and maintained IND-enabling pre-clinical research/relationships through development of major academic collaborations and contract laboratory.
Career Highlights:
Invented a scale-up platform for GMP isolation and ex vivo expansion of various human stem cells and somatic cells
Isolated, characterized first cell prototype which would eventually become company's core technology and product
Displayed unsurpassed leadership to nearly all pre-clinical SCI team to expedite the completion of more than 11 pre-clinical studies supporting path to IND in less than two years
Conducted thorough analysis of multiple pre-clinical studies, formulated SOPs for surgical, and LAF procedures, educated personnel on Keck Center model of spinal cord contusion with BBB, and directed staff of approximately 10 scientists/research associates
Leveraged solid writing and presentation skills in writing manuscripts in support of various projects
EARLIER CAREER
Drexel College of Medicine [Formerly Medical College of Pennsylvania and Hahnemann University (MCPHU)] | Philadelphia, PA
POSTDOCTORAL FELLOW, Center for Gene Therapy
GRADUATE STUDENT, Doctoral Program Molecular Pathobiology
Medical College of Pennsylvania | Philadelphia, PA
CLINICAL LABORATORY MANAGER, Department of Pathology
RESEARCH ASSOCIATE, Laboratory of James England, MD., Ph.D. (Part-Time)
Hospital of the University of Pennsylvania, OB-GYN | Philadelphia, PA
STUDENT VOLUNTEER, Labor and Delivery (Part-Time)
Medical College of Pennsylvania, Department of Pathology | Philadelphia, PA
RESEARCH ASSOCIATE, Laboratory of James England, MD., Ph.D. (Full-Time)
Eastern Pennsylvania Psychiatric Institute | Philadelphia, PA
PSYCHIATRIC TECHNICIAN (Full-Time)
Eastern Telephone Systems | Fort Washington, PA
SALES AND MARKETING REPRESENTATIVE (Full-Time)
Kidder, Peabody & Co. | Tampa, FL
INTERNSHIP, Brokerage and Client Services
EDUCATION AND PROFESSIONAL DEVELOPMENT
DOCTOR OF PHILOSOPHY IN MOLECULAR PATHOBIOLOGY
Drexel College of Medicine [Formerly Medical College of Pennsylvania and Hahnemann University (MCPHU)] ▪ Philadelphia, PA
BACHELOR OF ARTS IN SOCIOLOGY
University of South Florida, College of Social and Behavioral Sciences ▪ Tampa, FL
Good Clinical Practice Training, Malvern Consulting Group ▪ 2018
Dermatological Product Development ▪ 2014
GxP Training, Knotts, and Associates ▪ 2009, 2013, 2016, 2018
W. M. Keck Center for Collaborative Neuroscience, SCI Research Models ▪ 2008
AFFILIATIONS
American Stroke Association (ASA) ▪ Wound Healing Society (WHS) ▪ American Spinal Cord Injury Association (ASIA) ▪ International Society for Stem Cell Research (ISSCR) ▪ Hot Topics Committee, Pennsylvania Bio
COMMUNITY INVOLVEMENT
Little Sisters of the Poor
Supported development efforts to fulfill organizational objectives
---
---
Chief Scientific Officer Resume Examples: How to Spot a Good One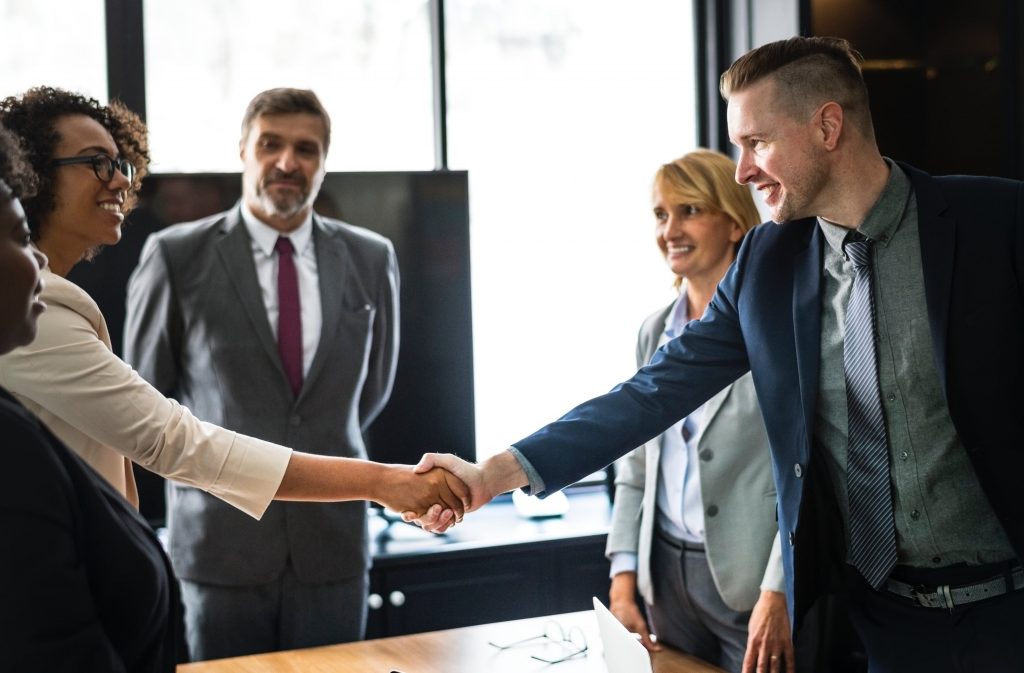 Now, how can we say that our resume example is an effective one? Read this list of factors of a good resume example.

Provide a clear, catchy, and strong profile summary
List core competencies
Use relevant keywords all over the resume
Show career highlights using strong action words
Write education and certifications
Apart from the list above, your resume should be ATS-friendly. Learn how to write an ATS-compatible resume now.
Be the Next Chief Scientific Officer of Your Target Company
Finally, know that you are the next CSO of your target firm. Review the best chief scientific officer resume examples above and you'll surely land the job. Use our resume builder to ease your writing.

Do you think resume examples do not suffice your needs? Call us and we'll help you right away. Our professional resume writers build the most noticeable resume in the business. Check out our best resume writing services now!