In life, there are things we can't control. Property damages or losses are some. On the brighter side, there are professionals whose job is to help us with that such as claims adjusters. So if you're aiming to be a claims adjuster, ensure a successful job hunt with a well-written resume. Review strong claims adjuster resume examples to guide you in writing yours.
Working as a Claims Adjuster
First off: What does a claims adjuster do?
Part of the claims adjuster job description is to work for insurance companies and assess property (house, business, or vehicle) damage to know how much an insurance firm should compensate for the claimant. Further, claims adjusters work in the field to visit damaged properties and do thorough background checks on the damage. Also, they interview both claimants and witnesses and analyze police and hospital records to further assess and adjust claims.
Now, you might wonder: What is the average salary of a claims adjuster?
As per the Bureau of Labor Statistics or BLS, the median claims adjuster salary per year was $65,900 in 2018. So, to qualify for this job, here are some claims adjuster skills:
Multi-tasker
Great communicator
Basic math skills
MS Office
Can navigate and process data
With this data, assess yourself if you have all the credentials you need to put in your resume. Then, you may proceed in reviewing resume examples.
Review Claims Adjuster Resume Examples
Don't underestimate the power of using claims adjuster resume examples as your guide when you write your own resume. Doing so makes you familiar with how a strong claims adjuster resume looks like. Also, you'll see what makes effective claims adjuster resume samples and apply these qualities to your own resume.
With that, review the claims adjuster resume sample below and see how you can make your resume as strong.
---
Claims Adjuster Resume Sample
Complete Name
Complete Address
Phone # / Cell Phone #
E-mail Address
Claims Adjuster
Location of Interest: Omaha, Nebraska | Industry Preference: Insurance
Well-experienced, highly skilled, and analytical professional, with comprehensive background in evaluating, negotiating, and settling complex claims losses. Equipped with extraordinary leadership skills, coupled with the ability to resolve claims issues, evaluate risks, and implement necessary risk management control strategies. Known as an effective manager and a hardworking, disciplined, and goal-oriented team leader. Extensively travelled to 47 states, assisting all types of claims. Capable of leading and motivating people at all levels to successfully achieve maximum potential while attaining corporate objectives. Effective in working within a fast-paced environment independently or as part of a team.
PROFESSIONAL EXPERIENCE
Pqrs Insurance, Mayfield Heights, OH
National Catastrophe Response Team Representative III: Mar 2016–Present
Perform thorough investigation, assessment, and determination

on

coverage.
Correctly interpret the aligned policy across various states and jurisdictions.
Carefully inspect, capture photographs, and assess damaged vehicle.
Conduct evaluation of total losses and handle the decision making in line with claims and local laws.
Professionally negotiate with repair service providers, customers, and vendors.
Secure and sustain high customer service levels with both external and internal customers.
Function well in leading the resolution of customers' complaints and service recovery.
Pqrs Insurance, Spokane, WA
Claims Generalist Intermediate: Oct 2012–Mar 2016
Thoroughly studied and analyzed insurance claims for loss or damage.
Ensured accuracy in gathering information on the status and treatment needs of actually or potentially injured person(s), most commonly for soft tissue injuries and mild-to-serious sprain/strain, minor scarring, and fractures or concussions.
Executed interview and/or consultation with claimants and witnesses.
Properly

performed preparation

of reports of and proper documentation of all claims.
Accurately interpreted

policies and

efficiently settled claims.
Company Abc, Long Beach, CA
Report Analyst Developer: Dec 012–Jun 2013
Demonstrated competencies in managing research and development for corporate reports for all company divisions, which included Car Sales, Fleet Management, Rideshare, Truck, and Rental.
Conducted daily interaction with all regional vice presidents, group vice presidents, and business managers.
Branch Manager, Long Beach Airport: Oct 2010–Dec 2012
Proved expertise in directing day-to-day operations of local airport branch.
Generated significant increase in corporate accounts by meeting with local business leaders, both within and outside the airport.
Performed a vital task in raising customer service to the highest ranking of all airport locations in California.
Achieved important growth in

fleet

at

airport

by 447% within 14 months.
Successfully obtained the highest market share for the entire airport locations nationwide within 10 months.
Secured the 3rd highest nationwide ranking in income per car with an average of $1,121 per car based on 500 car fleet.
Proficiently directed the Impact Team, which won the regional competition for 7 consecutive months.
Handled employees to be promoted to branch manager or assistant branch manager.
Local Corporate Account Manager, Specialty Vehicle: Jan 2008–Oct 2010
Spearheaded daily operations for the entire specialty fleet vehicles.
Ensured maintenance of existing corporate accounts.
Brought major contributions in obtaining new business for fleet vehicles.
Professionally rendered training to more than 20 branch corporate account managers.
Displayed proficiency in establishing new

program

to supply specialty vehicles at every local college.
Played a significant role in boosting

income

per car to more than $300 within 3 months and increasing fleet of vehicles by 25% within 2 months.
Functioned well in coaching and managing

the largest

number of branch corporate account managers in

region

.
Education
Bachelor of Arts in Political Science: 2006| The University of MNO, Missoula, MT
PROFESSIONAL TRAINING
Leadership

by

Design | Progressive Insurance
Auto/Property Damage Estimatics
Mobile Home Property Damage Estimatics
Recreation Vehicle Estimatics
Motorcycle Estimatics
Commercial Vehicle

Estimatics

Advanced Injury

Estimatics

Special Investigation Unit Training for Thefts and Fire Losses
TECHNICAL SKILLS
Microsoft Office: Word, Excel, PowerPoint, and Outlook
Microsoft Windows
FoxPro
Oracle 9i and 10g
Crystal Enterprise
Mac Pages, Keynote, and

iPhoto

Claims Estimating Software: Mitchell and CCC
---
What Makes Our Resume Example Strong and Effective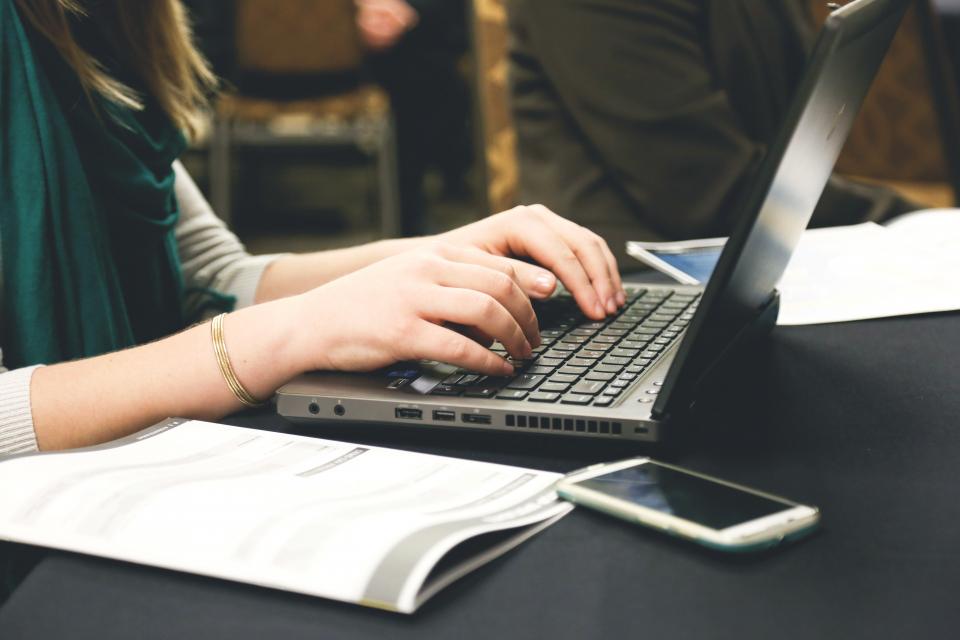 How is the resume example above effective? Spot great claims adjuster resume examples with this checklist.
It has a resume summary full of industry-specific keywords.
It doesn't have a claims adjuster resume objective.
The resume example lists related professional experience.
It gives focus on education and lists technical skills.
Keep in mind: It's not enough to have all the skills and qualifications for a claims adjuster job. All your hard work and efforts will be put to waste if you don't know how to craft your resume well. Heed these tips and signs toward a stronger job application tool and land a job.
Aside from claims adjuster resume examples, we also offer insurance claims adjuster resume examples and other effective resume samples to guide you. Need professional help? Choose from our best resume writing services now or contact us today to know how we can help you with your job needs.