Want to impress the recruiter during your job application? Would you also like to stand out among other job applicants? Then, your well-written resume is your weapon to land your dream job. Reviewing insurance claims adjuster resume examples is a way for you to know how it works. That said, a strong resume doesn't just give you a higher chance of getting the job. It also speaks about your personality as a professional.
What Does an Insurance Claims Adjuster Do
An insurance claims adjuster investigates accident vehicles and negotiates claim settlements. With that, here are some insurance claims adjuster skills you should master:
Communication
Time Management
Integrity
In your resume, you must be able to state your relevant experiences and achievements. This way, you get to convince the recruiter you're the right fit for the job.
What Makes Insurance Claims Adjuster Resume Examples Effective
What makes a resume effective? Here are the things you should see on your resume checklist:
Highlights skills which set you apart from the others
Uses the proper format based on your work history
Reflects the needed skills and experience for the job opening
To further guide you, refer to this insurance claims adjuster resume template to see how you should write your own.

---
Insurance Claims Adjuster Resume Example
Complete Name
Complete Address
Phone # / Cell Phone #
E-mail Address
SUMMARY OF QUALIFICATIONS
Highly motivated, analytical, and results-driven professional, with comprehensive years of experience in legal administration, claims adjustment, cash management, and business development, complemented with expertise in office administration and support as well as automotive operations. Flexible interpersonal styles; able to utilize strategic methods in evaluating, negotiating, and settling assigned claims and tasks. In-depth familiarity of legal system and functions related to insurance industries. Ability in investigating claims against insurance and other organizations for personal, casualty, and property loss/damages. Capable in preparing report findings and diligence in negotiating settlements with claimants. Problem-solving capabilities and out-of-the-box thinking approach to capture key issues and formulate competitive actions plans. Skilled at establishing solid relationships with professionals and individuals while maintaining high ethical and quality standards, professional demeanor, and a cooperative attitude.
AREAS OF EXPERTISE
Contract Negotiation and Settlement
Problem Solving and Decision Making
Regulatory Compliance and Standards
Process and Productivity Improvement
Organizational Administration and Functions
Time Management and Prioritization
Customer Service and Relations
Communication and Coordination
EDUCATION AND CREDENTIALS
Professional Legal Assistant Certificate | Legal Assistant Certificate
RST College, Calgary,AB
Coursework in Business Office Skills
RST College, Calgary, AB
RELEVANT EXPERIENCE
Xyz | Calgary, AB
Direct Cash | 2018–Present
Closely supervise and monitor ATMs across the country while administering reports.
Initiate and develop strong rapport with external or internal customers by providing quality service.
Sustain constant communication with customers by promptly addressing queries and conducting assessment needs related to investigations and settlement process.
Establish open communication channels with Legal Department; effectively liaise between inside and outside sales, management, and other representatives in troubleshooting technical and administrative issues.
Exemplify versatility and multitasking skills in performing diverse tasks, such as customer service, inside and outside sales support, and telephone follow-ups.
Handle the preparation of legal files and numerous administrative tasks, such as faxing and filing.
Highlights:
Employed and leveraged investigative skills in gathering and compiling information to support legal case; conducted

thorough analysis

of various reports while managing risk evaluations.
Ensured overall compliance with professional and corporate standards through detailed monitoring and assessment of employee performance.
Utilized relationship-building skills in cultivating and maintaining productive business relationships with organizational contracts; generated referrals and repeat business, bringing additional revenue for the company.
Nop | Calgary, AB
Claims Adjuster | 2016–2018
Served as subject matter expert in investigating, identifying, and settling relatively complex international health claims.
Expertly administered health care claims and international student health insurance.
Comprehended, implemented, and regularly complied with policy and procedures.
Highlight:
Provided quality service while delivering efficient and equitable settlement of claims in compliance with corporate policies and standards.
Cde Agency | Calgary,AB
General Administrative Assistant, Human Resources – Western Area Office | 2014–2016
Developed productive relationships with human resources manager by rendering administrative support.
Arranged report analysis and completion of departmental expenses and monthly budgets.
Organized and carried out travel arrangements for more than 40 department staff; coordinated the orchestration and submission of their travel claims.
Assumed full accountability in handling incoming/out coming mail; collaborated closely with couriers while coordinating the distribution of faxes across the entire department.
Led and facilitated all department affairs, such as repairs, installations, and supplies ordering.
Highlight:
Managed the completion and maintenance of purchasing contracts, including consultants, maintenance contracts, and other outside services.
OTHER EXPERIENCE
Def Consultants | Calgary, AB
Medical Receptionist and Nuclear Laboratory Liaison | 2013–2014
Oversaw and managed the

check-in

of more than 120 patients daily; ensured and administered the verification of all

patient's

medical backgrounds, medications, and requisitions.
Collaborated closely with patients while arranging their schedules for cardio tests.
Interfaced, cooperated, and regularly communicated with physicians and laboratory technicians to ensure appropriate patient testing and procedures in compliance with all requirements.
Highlights:
Spearheaded the timely completion and distribution of nuclear reports to physicians.
Made use of exceptional analysis skills in identifying and resolving questions and concerns regarding all types of procedures.
Stuv HealthCare | Calgary, AB
Service Coordinator, Mobility Vehicle – Institutional Lift Department | 2009–2014
Worked collaboratively with the Vehicle Department and commercial/residential installers in coordinating mobility installations.
Rendered efficient assistance in arranging work orders, presenting estimates to customers, and completing invoices.
Built and maintained long-term quality relationships with sales staff, managers, shop staff, vendors, and customers by employing

hands-on approach

and initiatives.
Highlights:
Guaranteed credible and licensed vendors for both institutional and automotive divisions through

creation

and implementation of a quality control / preventative maintenance program.
Meticulously managed the evaluation and

process

of warranty claims in collaboration with several manufacturers and dealers; oversaw and ensured proper payment.
PROFESSIONAL TRAINING
St. JohnAmbulance, Calgary, AB
First Aid Training
Cardiopulmonary Resuscitation – C
Automated External Defibrillator
TECHNICAL SKILLS
Microsoft Office Suite
PageMaker, Adobe Acrobat Professional and Photoshop, HTML, and Kurzweil

---
Insurance Claims Adjuster Resume Examples: Last Check on Your Resume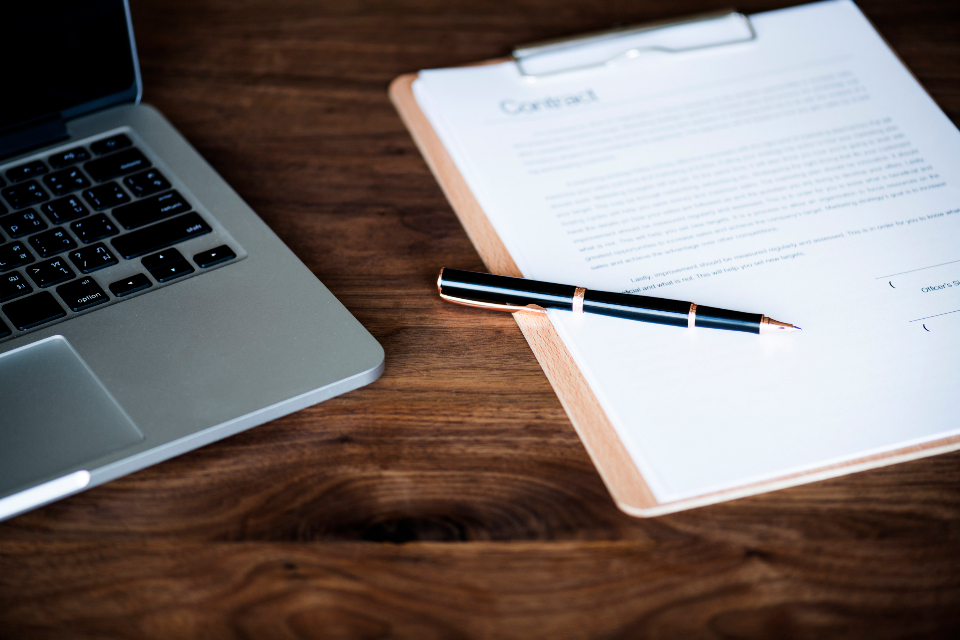 Before sending out your resume, you must do a final check first so you're sure it's well-written and focused. Check these pointers to save you from job application hassles.
Must use readable fonts and a neat layout
Must save the resume file format as per job post's instructions
Should not include an objective statement
With these in mind, you can write the best resume for you. Aside from insurance claims adjuster resume examples, Resume4Dummies offers a wide range of resume templates which cater to various industries.
Does your resume in need of a professional makeover? See and choose from R4D's professional resume writing services now.