Want to apply for a job as a cyber transport technician? Then you must know their job duties to see if you're fit to be one. Also, you must check and review cyber transport technician resume examples to guide you when you write your own strong resume.
Aside from knowing the tasks of your target job, you must also check out resume examples and resume templates. Why? These help you see how your resume should look like. Expert tip: Only use credible resources as your guide. Resume4Dummies offers a lot of quality free resume examples to help in your job hunt game.
Working as a Cyber Transport Technician
What do cyber transport technicians do? These are just some of their job tasks:
Deploy, sustain, fix, and repair standard voice, data, and video network infrastructure systems
Check the status of systems and circuits
Coordinate request for service orders
Use agile logistics support channels to sustain network operations
Do you see yourself doing these tasks? If so, make sure your resume is clear and serves your goal to get the job. As your guide, we've prepared a great sample of a cyber transport technician resume. Check this out and take note of the powerful keywords you can use in your resume.
---
Cyber Transport Technician Resume Example
Complete Name
Complete Address
Phone # / Cell Phone #
E-mail Address
IT Specialist
CLEARANCE: Top Secret with Sensitive Compartmented Information (SCI) Security Clearance
SUMMARY OF QUALIFICATIONS
Highly organized, detail-oriented, and results-driven IT professional, with profound background and experience in planning and coordinating the installation, testing, operation, troubleshooting, and maintenance of hardware and software systems. Possess in-depth knowledge of informational technical consultation and computer systems analysis gained from service in government agencies. Thrive at deploying and supporting mission-critical software with high return on investment, while interfacing with dynamic users of diverse backgrounds. Exhibit solid interpersonal, organizational, and team collaboration skills, complemented with effective leadership, management, and training abilities.
Areas of expertise include:
Technical Mastery: Adept at conducting a series of technical initiative, including but not limited to, planning, analysis, design, development, testing, quality assurance, configuration, installation, implementation, integration, maintenance, and management of networked systems used for the transmission of information in voice, data, and/or video formats.
Systems Security: Able to maintain confidentiality, integrity, and availability of systems, networks, and data through planning, analysis, development, implementation, maintenance, and enhancement of information systems security programs, policies, procedures, and tools.
Technical Support: Competent in rendering design, documentation, development, modification, testing, installation, implementation, and support of new or existing applications software. Expert at planning, developing, implementing, and administrating systems for the acquisition, storage, and retrieval of data.
TECHNICAL EXPERTISE
Microsoft Office Suite (Word, Excel, PowerPoint, and Outlook)
Microsoft Active Directory
Net IQ Directory Resource Administrator
MS Access and MS SharePoint
PROFESSIONAL EXPERIENCE
IT Specialist ▪ 261st Combat Communication Squadron ▪ Sepulveda, CA | Jun 2018–Present
Provide keen oversight in the handling and resolution of a wide range of complex Information Technology issues.
Display expertise in interpreting and implementing IT policies, standards, and guidelines.
Proactively perform analyses and develop solutions to complex issues affecting specialty areas.
Assess and adopt new and improved applicable approaches to provide IT services.
Significantly maximize functionality of systems, networks, and data.
Lead and direct group projects by providing technical expertise.
Staff Sergeant (Cyber Transport Technician) ▪ California Air National Guard ▪ Sacramento, CA | Jul 2013–Present
Plan and coordinate mission-critical voice, data, and video services.
Execute and facilitate expeditionary communications systems.
Ensure sustainable and continuous network operations utilizing Agile logistics support channels.
Streamline voice, data, and video networks processes through removal and repair of assemblies and subassemblies.
Efficiently maximize usage of tools and test equipment by setting priorities as well as maintaining, testing and troubleshooting network systems.
Constantly check and monitor systems and circuits performances.
Received a "California Commendation Medal."
Earned promotion to Noncommissioned Officer or Staff Sergeant in April 2011.
IT Support ▪ Los Angeles Air Force Base ▪ Los Angeles, CA | Nov 2014–Jun 2018
Rendered dedicated technical support and assistance; aided clients in creating email accounts.
Proficiently installed and built computer hardware and software for customers.
Secured and supplied approved users permissions to sensitive and classified data.
Informed and oriented users on accessing files and folders.
Enforced strict network security procedures through providing advice to customers and closely monitoring network intrusions or customers accessing or using network inappropriately.
EDUCATION
Bachelor of Arts in Business Administration
Columbia College ▪ Columbia, MO
Associate of Applied Science in Electronic Systems Technology
Community College of the Air Force ▪ Maxwell Air Force Base, AL
PROFESSIONAL DEVELOPMENT
Cisco Certified Network Associate (CCNA): In Progress
Date of Examination: Oct 2011
Certified Security+/CompTIA: Nov 2009
Certified Cyber Transport Systems Technician (3D1X2): Aug 2007 | Keesler Air Force Base, MS
Relevant Course: Network Integration, C2 Systems Integration, IP Routing, Remote Access, Bandwidth Management,Crypto Configuration, Network Optimization and Testing, and Wireless Voice/Voice/Data
Certificate on Electronic Principles: May 2007 | Keesler Air Force Base, MS
Certificate on Basic Military Training: Feb 2007 | Lackland Air Force Base, San Antonio, TX
---
What Makes Good Cyber Transport Technician Resume Examples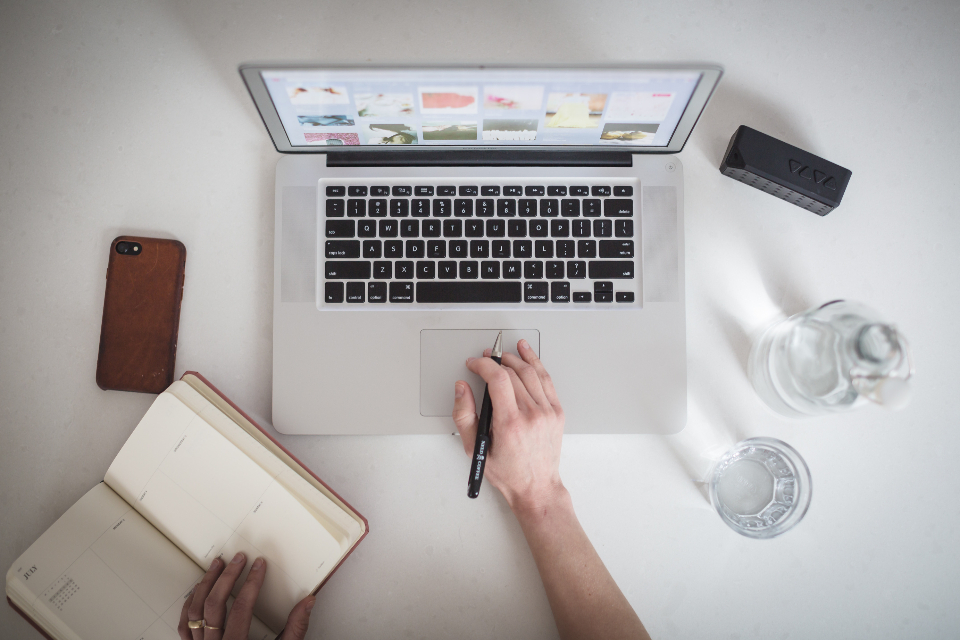 Ready to write your resume? Read on for some bonus resume tips just for you.
For you to spot a good cyber transport technician resume sample, heed these signs:
It has a direct qualifications profile.
It lists the areas of expertise.
The resume sample lists technical expertise.
It highlights the professional experience.
It gives value to the educational background.
The resume sample has a bonus professional development section.
Aside from reviewing cyber transport technician resume examples, you must also assess your resume writing skills. Not sure how to start your resume? Then let us help you. Hire our professional resume writing services now. Contact us today for more details.