The U.S. Bureau of Labor Statistics projected an 8% growth for executive jobs from 2016 to 2026. With that, stronger competition for jobs awaits top executives like CEOs. That said, aspiring executives or CEOs need a stronger executive resume to stand out from the competition and land the interview. If you're one of them, you must review our executive CEO resume example. Through this, you'll be able to find out what makes it an effective one and how you must write your own.
CEOs provide overall direction for companies. They oversee the operations, plan policies, and ensure that goals are met. This is why an effective resume is vital in their career growth. It lets them present their hard-earned credentials to their advantage.
Tips in Writing Your Executive Resume
If you're applying for an executive position and would want to write your own resume, heed these tips for a strong one.
A. Write a Strong Qualifications Profile
Since hirers spend about 6 seconds upon the initial review of a single resume, you must catch their attention through this section. Here, you should mention your key skills, experience, achievements, and qualifications that are most relevant to the position you're applying for.
B. List Your Core Strengths
This is another section where you can convince the recruiter that you can lead the company. Your list of core strengths supports your profile and achievements by adding relevant keywords. This way, your resume will pass the Applicant Tracking System (ATS).
C. Quantify Your Achievements
This section answers the question "What's in it for the employer?" Again, it's projected that by 2026, growth in executive jobs will reach 8%. This means the executive field will be more competitive. That said, you must focus on making your resume exceptional.
D. Review a CEO & Executive Resume Sample
To see how your resume should look like, reviewing a CEO & executive resume sample is one way to do so. Check its structure, layout, and content to know what you should put and not put in your resume.
As your guide, check this executive CEO resume example and get ideas on how you can make yours as strong and efficient.

---
Executive CEO Resume Example
Complete Name
Complete Address
Phone # / Cell Phone #
E-mail Address
QUALIFICATIONS PROFILE
Innovative, bi-lingual entrepreneur, and corporate executive who has achieved significant success in both areas, is seeking to apply broad-based marketing, revenue generating and brand-building experience to a fast paced, high growth company. Substantial experience in both domestic and international markets, with a focus on Latin America, US Hispanic and youth demographics. Expertise in building and leveraging e-commerce, licensing, social media and retail platforms. Recognized for implementing unique business models in industries ranging from footwear and apparel to sporting goods and promotional merchandise. Keen ability to identify market niches, create innovative programs and execute successful multi-platform campaigns with limited resources.
CORE STRENGTHS
Brand Positioning & Integrated Marketing
Social Media & Internet Expertise
General Management & P&L Oversight
Youth, Hispanic & International Marketing
Innovative Business Models & Sales Tactics
Personnel Leadership & Team Building
E-commerce & Retail Concept Development
Corporate Licensing & Business Partnerships
International Product Sourcing & Distribution
Domestic & International Business Development
EMPLOYMENT HISTORY
Company ABC, Miami, FL | 2016-Current
President & CEO
Founded and created the first online shop, focused on selling top brands and products from Latin American and US Hispanic designers. Manage and coordinate all aspects of the business, including marketing, product design and selection, licensing, production, inventory management, order fulfillment, wholesale sales and customer service.
Notable Achievements:
Positioned shop, in less than one year, as the top online destination for cool, Latin-focused and inspired products in the U.S.
Forged partnership with media outlets such as MTVtr3s, Mun2 and PBS to launch new programing as well as a licensed e-commerce store.
Approached by blue-chip brands, such as Miller Lite, Wrigley and McDonald's to create custom merchandise for upcoming promotions and events.
Increased traffic, grew sales and engaged visitors by optimizing website through online, offline and social media marketing and PR initiatives.
Formulated web platform, sobo.com, which enables customers to create their own custom apparel or to design their own web shop, powered by SOBO custom.
Company FGH, Miami, FL | 2013-2016
President & CEO
Invested in and partnered with a Mexican clothing brand popularized by many Latin celebrities and musicians that is targeted towards the US Hispanic population throughout the United States. Organized and secured sponsorships from top companies to offset the cost of various marketing initiatives.
Notable Achievements:
Sold product to national chains such as Macy's, Urban Outfitters and Target.com, as well as other independent retailers.
Secured sponsorships from brands such as Volkswagen, Target, Nintendo and others to offset the cost of NaCo marketing events.
After partnership break-up, retained Surropa.com and successfully launched SOBO Concepts.
IJK, INC., Miami, FL | 2008-2013
Senior Director of Marketing & Licensing
Oversaw all product licensing and marketing activities for the NBA in Latin America, Caribbean, and US Hispanic markets. Innovated strategic marketing and licensing plans to rebuild brand in serveral markets simultaneously. Launched the NBA's first-ever strategy and collection of products for mass retailers such as Walmart.
Notable Achievements:
Grew sales of licensed products to $30M through creative brand positioning, penetration into new distribution channels and signing agreements with strong local partners.
Secured the first-ever licensee to launch NBA performance and lifestyle footwear; the line generated over $10 million in retail sales by the second year.
Launched a common marketing fund, supported by licensees, to build NBA brand awareness.
Conceptualized and implemented campaigns, incorporating TV, print, outdoor and in-store components.
Signed deals with local partners to bring NBA games and player tours to Latin America and then oversaw event planning and execution.
XYZ GROUP INC., Miami Beach, FL | 2006-2008
Founder/General Manager
Founded business-to-business Internet site that connected suppliers of footwear, apparel and accessories to retailers in Latin America. Created consumer-focused portal to support marketing initiatives that was ranked the number three sports site in Latin America. Sold business to SportsYA! Media Group.
Notable Achievements:
Raised $1 million from Angel funding to build a unique B2B platform, launch an extreme sports/music portal, secure exclusive distribution of various surf and skate brands and position the company as one of the top Latin America-focused internet sites.
Sold business to SportsYA! and became General Manager in charge of E-commerce and all activities related to the U.S. market.
PRIOR WORK EXPERIENCE
FGH, S.A., Panama City, Panama | 2003-1999
President
Conceptualized, launched, franchised and managed a chain of athletic retail stores-Sportline America, which is now an established multi-unit franchise throughout Latin America.

IJK, Stoughton, MA | 2000-2003
Marketing Specialist

Managed the advertising, event marketing, sales training and new brand development for Latin American division.
EDUCATION / COMMUNITY INVOLVEMENT
Bachelor of Arts, Spanish & Political Science, UVW University, Burlington, VT
Bi-lingual: English and Spanish. Conversational Portuguese
Board Member, Fundraising Chair, Institute of Child & Family Health
---
What Makes This Executive CEO Resume Example Effective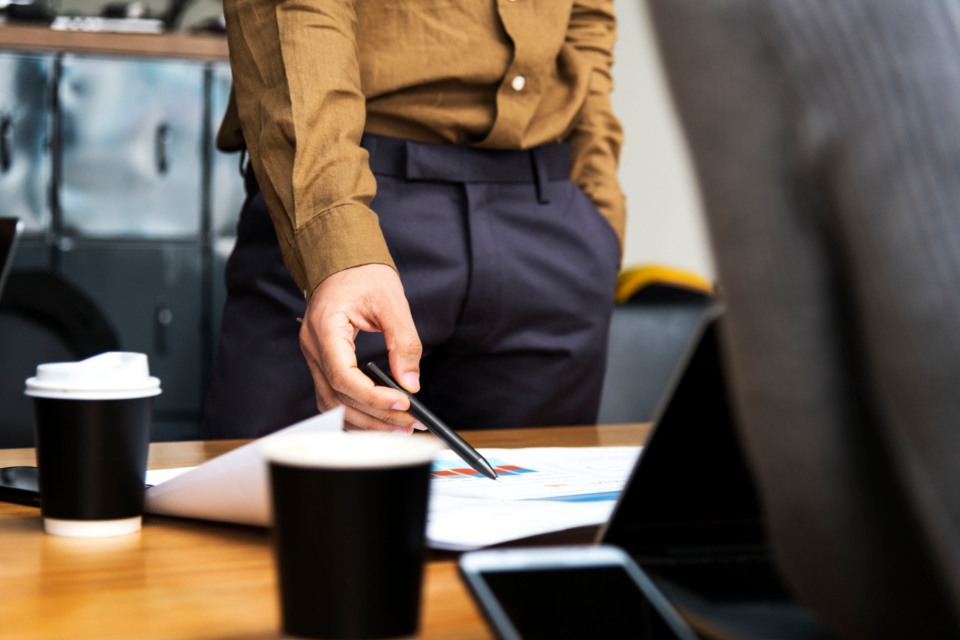 Since your goal is to win the approval of the hiring manager, you have to create a good first impression on your resume. The first section of the executive resume example above contains:
Qualifications Profile
Core Strengths
These first two sections must catch the attention of the hiring manager because these serve as your elevator pitch. Also, take note that a CEO resume objective is obsolete. You don't need to state your aim of getting hired because that's already a given. Instead, use this space for what makes you stand out from others.
Further, the executive CEO resume example lists key achievements per job. This lets the hiring managers see your past contributions to other companies. With this, you're not just convincing hirers that you're their best bet for the job; you're also stating facts of what sets you apart from other executives.
Executive CEO Resume Example: Is Your Resume Good Enough?
To sum it all up, here's a quick recap of what your executive resume must look like:
First, it has a strong qualifications profile.
Next, it lists your core strengths.
And most importantly, it gives light to your achievements.
To conclude, strong competition in executive jobs mustn't stop you from landing your dream job. Use our executive CEO resume example as your guide and write your own in a breeze.
Does your executive resume need a revamp? Hire our professional resume writers now and avail of our best resume writing services. Or if you want to create your own resume online for free, give Resume4Dummies' Resume Builder a try.