At certain points in our lives, we experience challenges, frustrations, and difficulties that take too much of our well-being to handle. We deal with things such as work-life balance, school or work stress, challenging relationships, and so on. And one thing's for sure: Our mental health is overwhelming sometimes, and we need experts to help us with what we're going through. This is where mental health counselors come in. Does this sound like a job you want to pursue? Prepare and be equipped for your job search! Review mental health counselor resume examples to guide you in resume writing.
What is a Mental Health Counselor?
Mental health counselors are specialists trained to help people experiencing psychological distress. They use a variety of psychotherapy techniques and methods to assist people and help them process their thoughts. They offer counselling services to clients who may be dealing with drug and alcohol addiction, marital and family problems, aging-related issues, or stress and anxiety.
What Does a Mental Health Counselor Do?
In their entire career, mental health counselors deal with clients who suffer from different kinds of mental health issues. Some of these include:
Depression
Chronic Pain
Substance Abuse
Addiction
Grief
Phobias
Panic Disorder
These issues can be hard to deal with alone, so it's advisable to consult with licensed professionals who can help guide those who need them. With that, what does a mental health counselor do?
Assess, diagnose, and treat clients who experience symptoms of psychological distress
Talk to and provide psychotherapy to clients
Conduct group sessions with families
Examine social issues that may affect a client's mental well-being such as peer pressure, work stress, addiction, and health issues to name a few
Refer clients to other health pros as well as to other resources in the community such as support groups and social services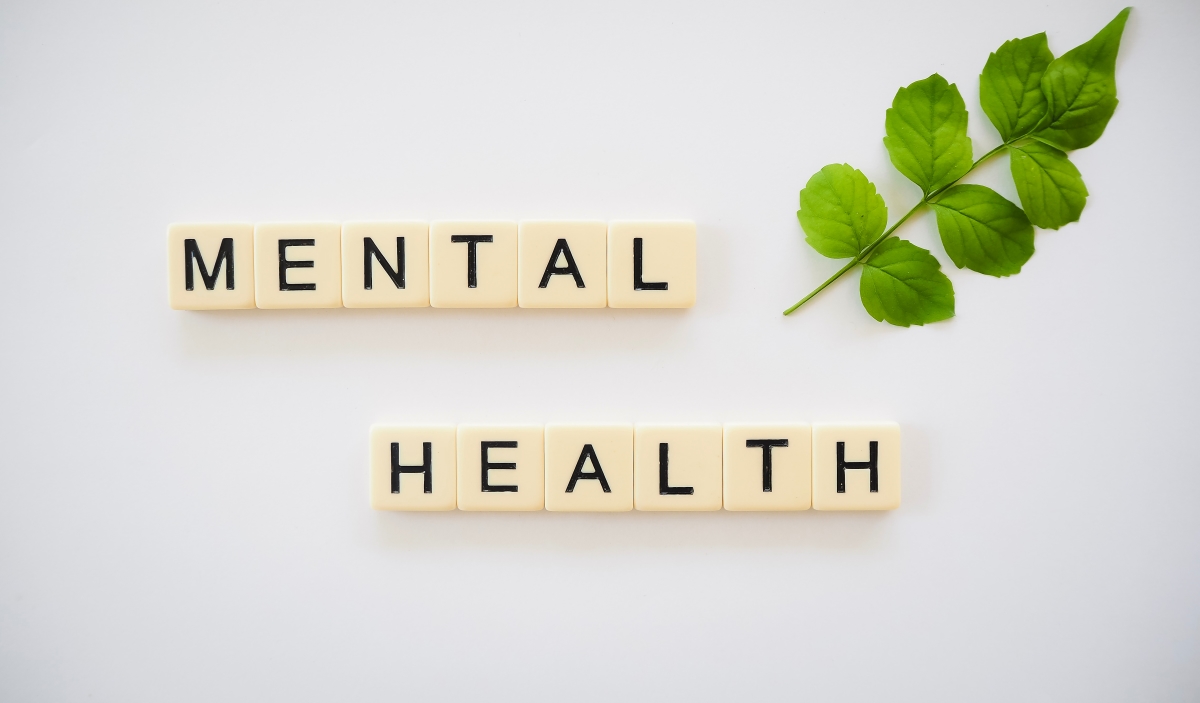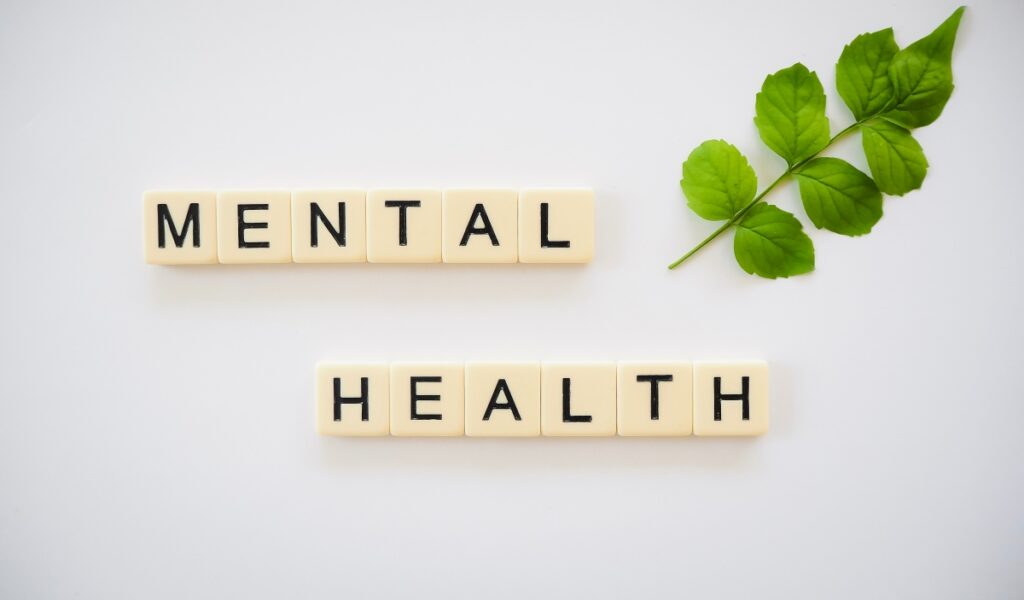 Mental Health Counselor Salary
A blog by Verywell Mind cited A Guidebook to Human Service Professions which suggests that depression will be the second most expensive health problem this year. Further, by the age of 55, around half of all adults in the US will have experienced symptoms of at least one psychiatric problem.
With this, the demand for mental health professionals continues to rise. Consequently, the competition in the field of mental health becomes tighter over the years, affecting the average pay for professionals. So, how much does a mental health counselor make per hour? As per Salary.com, the median mental health counselor salary is $66,024 as of April 27, 2021.
Effective Mental Health Counselor Resume Tips
Now, how do you write a powerful resume that can help you ace your job search? Heed these top tips in resume writing.
1. Craft a strong mental health counselor resume summary.
The upper section of the resume highlights the applicant's qualifications. It includes powerful resume keywords such as counseling, social work, and psychotherapy that will surely impress recruiters. These are vital skills and experiences needed for the mental health counselor position.
2. List your core competencies.
Your core abilities speak so much of how qualified you are for your target job post. This is key to letting recruiters know you're fit for the job, plus you're optimizing your resume to applicant tracking systems.
3. Detail your relevant work history.
This is one of the most important sections of your resume, as this part proves your job qualifications. But take note: Only put your relevant work experiences tailored to the job position. This helps recruiters see the gist of your professional history and specific tasks and align them with the job requirements.
4. Add your educational background and certifications.
To further prove you're fit for the job, highlight your education and other certifications as well. These details support your work history.
---
Mental Health Counselor Resume Sample
Ace your job search and win your target job with a resume that speaks effectively of how and why you're worthy of the post. Review our sample licensed mental health counselor resume and use it as your guide as you write your own.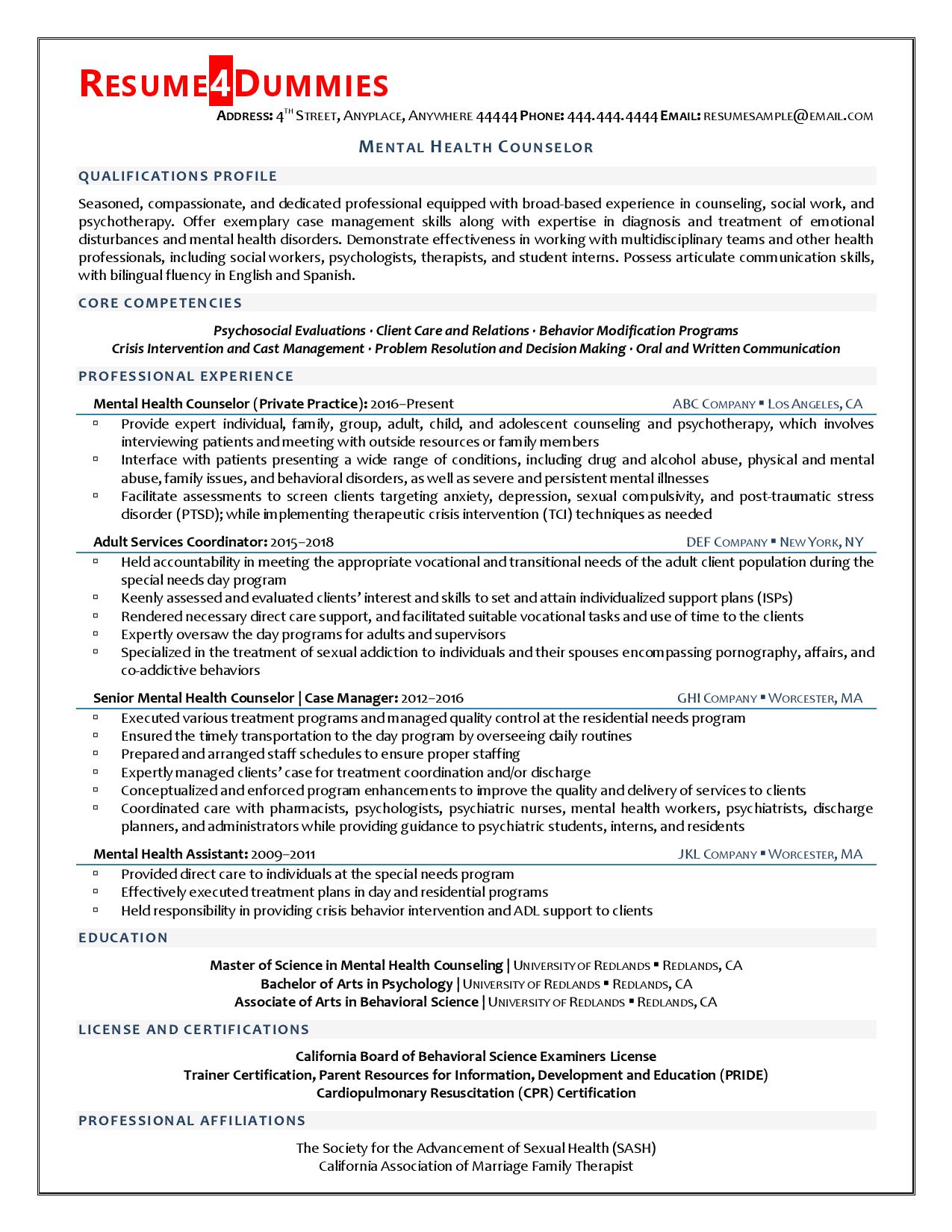 Download this sample mental health counselor resume PDF now.
---
Last Check on Your Mental Health Counselor Resume
Before sending out your resume, do a final resume check through this list.
Make sure your resume contains your contact details.
Write a striking summary statement.
List your areas of expertise, skills, or core competencies to further prove why you're fit for the job.
Highlight your work history relevant to your target job.
Mention your achievements to serve as support for your work experiences.
Finally, aside from licensed mental health counselor resume examples, we also offer expert resume help. Skip the hassle of writing your resume so that you can focus more on the other aspects of your job search. Entrust your resume needs to skilled writers! Choose from our best resume writing services now or contact us today to know how we can help you with your job needs. Let's open more doors for your career today.
Sources: Verywell Mind | Careers in Psychology