The job as an information security analyst is expected to grow. As per learn.org, employment will increase by 18% between 2014 and 2024. With this growth, will you land the job? For this to happen, you need to review network security engineer resume examples and write a strong one.
Network Security Engineering Profession
Besides, security engineering profession is a highly technical field. Your areas of expertise should meet your target job requirements; thus, your resume should state all of your areas of expertise.
Also, hard skills specific to your field are required. This is why fresh grads should take a short course. This allows them to learn the tools and applications needed in the field. Or else, it will be hard for them to find an entry-level job.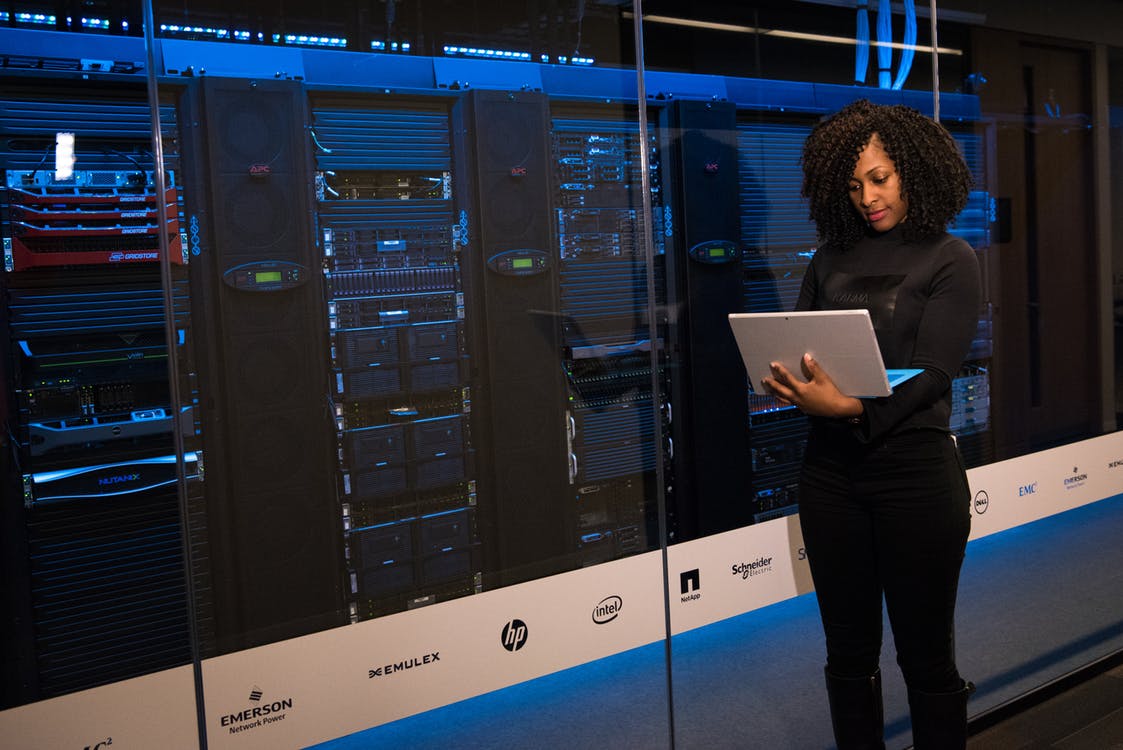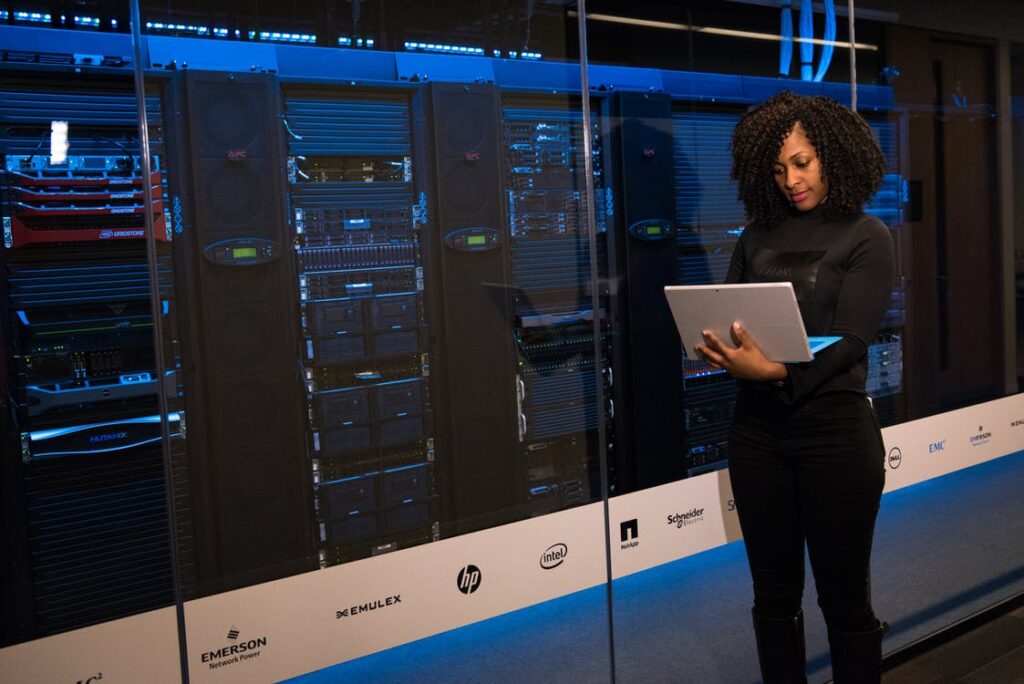 On the other hand, there are still qualified professionals who find it hard to get the role due to a poor resume. One mistake in a resume can be a big deal. So, be careful with your introduction. Your security system engineer resume should not have an objective section. Recruiters are not into your own goal. But they want to know how you can contribute to the team.
Learn how to do it from this security system engineer resume example:
---
Network Security Engineer Resume Example
---
Complete Name
Complete Address
Phone # / Cell Phone #
E-mail Address
Industry Preference: Information Security and Information Technology
Network Security Engineer
QUALIFICATIONS PROFILE
Highly organized, dedicated, and analytical professional, with 8 years of extensive leadership experience, with exceptional knowledge and expertise in consulting, network design, information security, information technology, troubleshooting, Cisco routing and switching, and business and technical analysis. Skilled at directing all facets of project life cycle, from initial analysis and conceptual design to implementation, quality review, and enhancement; eventually optimizing operational efficiencies and improving business processes. Adept at accomplishing simultaneous, large-scale projects within budget and time constraints, complemented with the ability to lead, coordinate, and train cross-functional teams to provide and execute innovative technical solutions. Effective in competitive, team-oriented, and fast-paced environments. Bilingual in English and Farsi.
CORE STRENGTHS
Network and Data Security | Infrastructure Design | Verdasys Digital Guardian | IDS Program Management | Penetration Testing | Vulnerability Assessment | Network Design and Performance Monitoring | Network Consultation | Network Architecture and Infrastructure | Virtual Private Networks (VPNs) | Time Management and Prioritization
EDUCATION
Master of Business Administration in International Business, DEF  University, Chapel Hill, NC: 2017
Master of Science in Network Security, GHI College, Laurel, MD: 2003
Bachelor of Arts in Government and Politics, IJK University, Fairfax, VA: 2009
PROFESSIONAL TRAINING
McAfee Foundstone Training | Verdasys Digital Guardian
Completed various coursework in Sprint: Data Network Design, LAN/WAN Routing Workshop, LAN / WAN Switching Workshop, Multiservice ATM Network Workshop, X.25 / Frame Relay Protocol Analysis, TCP/IP Application Workshop, VPN Data and IP Telephony, DSL Technologies, Data Communications, and MPLS VPN
CERTIFICATIONS
Certified Information Systems Security Professional (CISSP)
Cisco Certified Design Associate (CCDA) | Cisco Certified Network Professional (CCNP)
TECHNICAL SKILLS
Platforms: Windows 2000/XP/2003 | UNIX | Mac OS X
Tools: Microsoft Office (Word, Excel, Access, PowerPoint, Outlook, and Visio) | Foundstone | ISS | NESSUS | Metasploit | AirDefense
Networking: LAN/WAN | TCP/IP | BGP | OSPF | EIGRP | IS-IS | QoS | VPN (IPSec and GRE)
Technologies: DSL | X.25 | ATM | Frame Relay | Cisco (GSR, 12000, 7500, 4500, 3500, 2600, 2500, 1700, and 1600 Series) Routers | Switches and PIX | Samsung ATM Switch | Lucent DSLAM Max20 | Pipeline 85
SELECTED CAREER ACCOMPLISHMENTS
Effectively worked as a consultant, with

significant role

in the strategies of information security systems.
 Successfully identified issues in collaboration with the Configuration and Review Board (CRB), based on data from continuous "network

penetrations

attempts,"; coordinated and focused methods

on

resolving the issues.
Utilized the easiest procedures in recognizing, recording and fixing incident(s).
Identified the "need" to correlate myriad security "incidents" into one efficient correlation system in February 2015.
Assessed the problem while gathering information and providing consultation with experts including the team, and brought it to the attention of Mint management. Eventually performed examination on three commercial, off-the-shelf correlation systems, ultimately selecting Cisco MARS, Event Correlation Engine and establishing Cisco MARS toward functionality in July 2016. Served as program lead for the acquisition of event correlation engine from beginning to end; directly contributed to the substance of Mint's strategic and operational realities, which resulted to the resolution of Cisco MARS' problems and receipt of a new, follow-on $3 million/year contract for five more years.
PROFESSIONAL EXPERIENCE
Jkl

Company / United States Mint

,

City, State: 2015-Present
Senior Network Security Engineer, NetSec Corp. / Verizon Business / United States Mint, City, State: 2013-2015
Perform thorough analyses of the United States Mint systems, as well as accurate assessments

on

risks and vulnerabilities, and reviews on firewall, server, and IDS logs.
Render keen oversight to network design and patch management, while performing network scans to uncover vulnerabilities.
Determine and present system update requirements to the Mint Certification Board to gain network use approval.
Utilize NESSUS, Foundstone, NetStumbler, AirDefense, WireShark, and Metasploit in conducting system vulnerability scans for all United States Mint systems.
Provide exceptional leadership to penetration testers on internal United States Mint penetration tests, and maintain communication with customers as well as their expectations.
Significantly contribute strategic recommendations regarding new products for the Office of Information Security.
Thoroughly assess firewall rule sets and suggest any necessary changes.
Career Highlights:
Played a major role in providing network patch recommendations, which developed system security.
Led the deployment of Foundstone, an organization-wide and nationwide vulnerability assessment program.
Supported efforts

of

designing and managing the transition of

IDS program

to new IDS vendor.
Efficiently functioned as an active member of the PCI Compliance Team.
Proficiently provided 24/7 incident response support.
Expertly determined business development opportunities and delivered revenue-generating contract add-ons.
Obtained recognition for exemplifying excellent work on special projects.
Network Security Analyst and Engineer, Systems Plus, Inc. / United States Mint, Rockville, MD: 2012-2013
Demonstrated expertise in providing

onsite

certification and accreditation (C&A) for the United States Mint systems.
Served as an effective liaison with systems administrators in accomplishing security self-assessments (SSAs),

systems

security plans (SSPs), risk assessments (RAs), and ST&E plans and reports for all network systems.
Requested for network use approval by presenting system update requirements to the Mint Certification Board.
Rendered incident response for the client while managing the IDS.
Career Highlights:
Ensured accuracy in creating information security documents in compliance with NIST 800.XX standards.
Expertly determined business development opportunities and delivered revenue-generating contract add-ons.
Proficiently wrote various system management documents and white papers.
Improved system security through network patch recommendations.
Correctly evaluated firewall logs and rule sets while providing security suggestions for all systems.
Conducted network scans and oversaw the scanning program.
Senior VPN Engineer, Sprint, City, State: 2011-2012
Directly collaborated with account teams, customers, and services engineer in

design

, deployment, and provision of support to virtual private networks (VPNs).
Thoroughly assessed network designs, along with recommending design enhancements and facilitating the network protocol configuration and operation.
Led the successful design and implementation of firewalls to meet network needs.
Performed efficient implementation of VPN technologies (GRE and IPSec), CoS (for Cosine and Cisco platforms), OSPF, EIGRP, IS-IS, RIPv2, and BGP.
Career Highlights:
Assisted the Federal Bureau of Investigation (FBI), Equal Employment Opportunity Commission (EEOC), and other government organizations by designing and migrating networks to Sprint's fiber optic backbone.
Represented the Engineering Team during Sprint's MPLS network build while coordinating directly with Cisco network engineers; created and documented network design and review processes.
IP Implementation Lead Engineer, Sprint, City, State: 2009-2011
 Performed a vital role in implementing IP circuits (T1 – OC48), along with assigning and allocating customer IP addresses.
Effectively completed troubleshooting of DNS, BGP, and IP problems; structured BGP and static routing; configured Cisco routers; and established DNS zone files.
Served as BGP

dayshift

administrator, reviewing and organizing project tasks.
Displayed effectiveness in providing

onsite

router configuration, upgrades, re-homes, and migrations.
Facilitated professional training to associates on the entire sprint BGP policies and configurations.
Career Highlights:
Achieved immediate business goals by successfully designing functional network solutions.
Provided leadership to teams that successfully completed customer turn-ups and hot cuts.
Successfully received quarterly SVE (Sprint Values Excellence) Award for outstanding customer service along with numerous monthly customer service awards.
NOC Data Engineer II, Teligent, Inc., City, State: 2008-2009
Led the efficient configuration and troubleshooting of Ascend Pipeline 85 DSL as well as Cisco routers.
Provided support to LAN configurations and DNS zones.
Presented well-thought-of recommendations

to

core and distribution router configurations, hardware and software solutions, and ATM virtual circuit enhancements.
Worked effectively as the primary resource in resolving network issues.
AFFILIATIONS AND ACTIVITIES
ISC2 | Toastmasters International
---
As you can see from the example above, network security engineer resume examples should have career highlights. Your achievements are your edge. However, always keep in mind that your soft skills allowed this to happen. As a security engineer, you should be able to work well with the team. With this, you can come up with a successful project.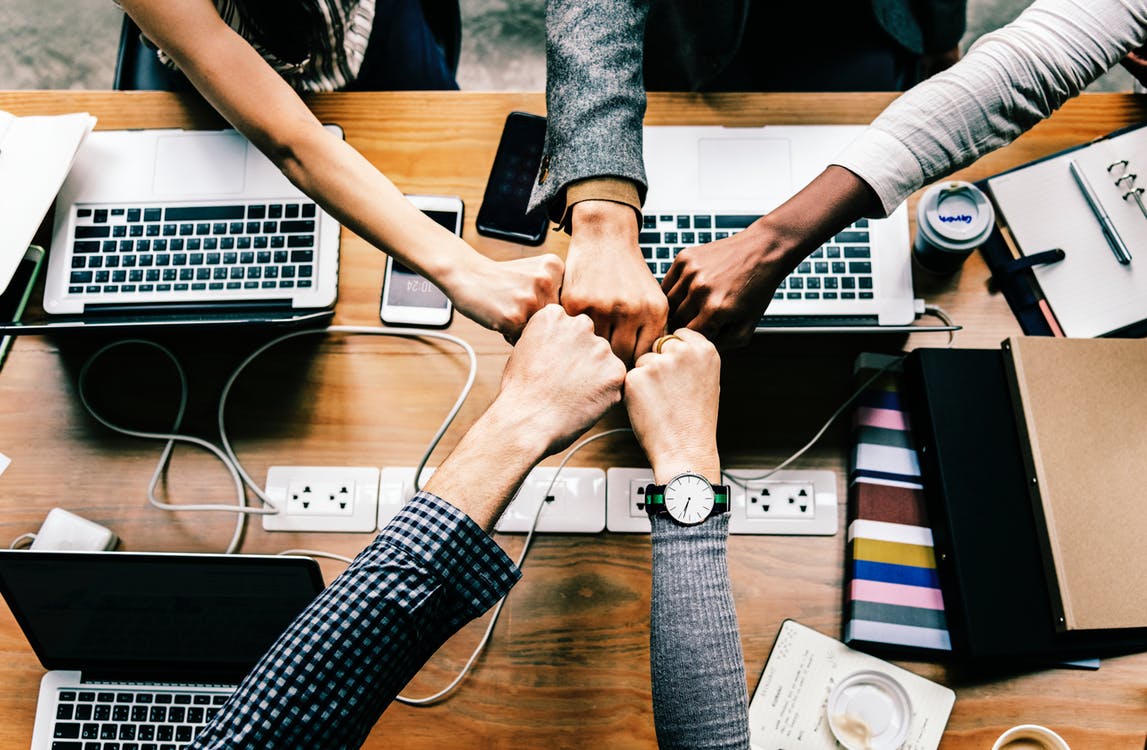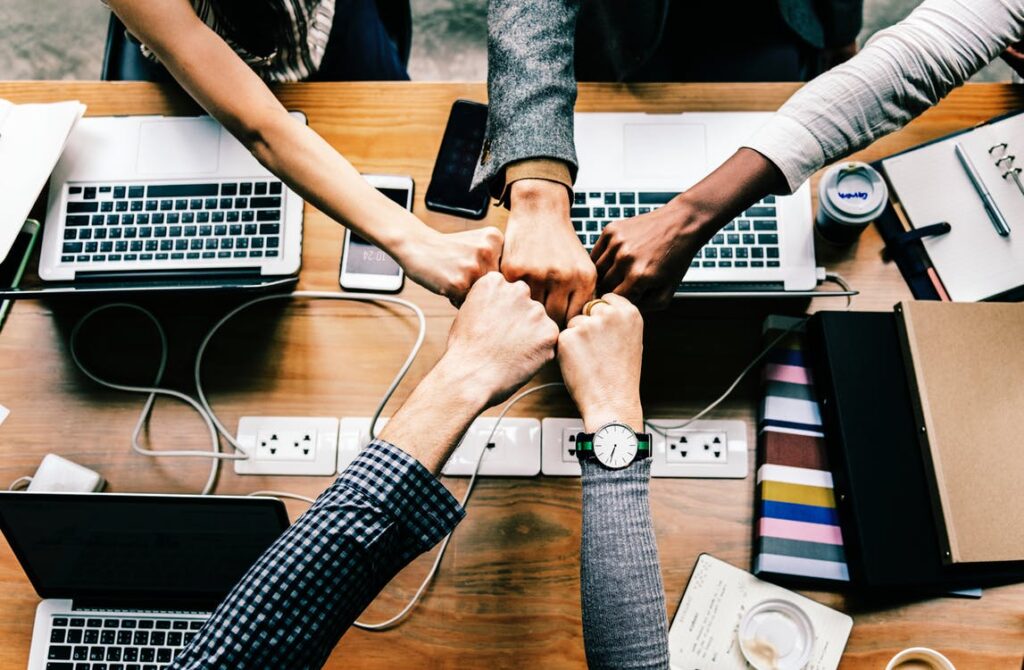 Here are the soft skills needed on your network security engineer resume:
Critical thinking
Communication
Collaboration
Adaptability
Time management
Resourcefulness
Creativity
Soft skills are important in solving a problem. Also, it helps you work with a team and meet the deadline. These skills are what the companies are looking for. So, make sure to include soft skills on your network security engineer resume.
Also, don't forget to include your hard skills such as the following:
Firewall and intrusion detection/prevention protocols
Secure coding practices, ethical hacking and threat modeling
Windows, UNIX and Linux operating systems
MySQL/MSSQL database platforms
Identity and access management principles
Application security and encryption technologies
Secure network architectures
Subnetting, DNS, encryption technologies and standards, VPNs, VLANs, VoIP and other network routing methods
Network and web related protocols (e.g., TCP/IP, UDP, IPSEC, HTTP, HTTPS, routing protocols, etc.)
---
Network Security Engineer: Hard Skills and Soft Skills
These are the main skills of your profession; so, list all of these on your network security engineer resume. Because they are strong keywords, your profile gets easily noticed. Just match them with the job demands.
Overall, network security engineer resume examples should have both soft and hard skills. These allow your profile to stand out; Hence, always update your skills by studying your field's latest tools.
Having a hard time doing your network security engineer resume the right way? Resume4Dummies is here to help. Hire the best resume writing services now!