Production shipping supervisors fulfill an overseeing role. With that, impressive production shipping supervisor resume examples are crucial to your job. Why? Because it helps you write your own resume and focus on your career highlights. This way, you'll be able to communicate your qualifications in a more efficient way. Further, this will help you land your target job in a breeze.
Effective Production Shipping Supervisor Resume Examples
Since this industry needs excellent communicators and strong leaders, production shipping supervisor resume examples must also have those qualities. A good sign of a powerful resume is it tells the right details to the right recruiter based on the target job.
As for your further guidance, check out this great production shipping supervisor resume example below which you can use as a guide in writing your own. You may also refer to this resume sample to see how you can make your resume stand out.

---
Production Shipping Supervisor Resume Example
Complete Name
Complete Address
Phone # / Cell Phone #
E-mail Address
QUALIFICATIONS SUMMARY
Astute, exceptionally dedicated, and highly accomplished professional with commendable hands-on leadership experience in transportation, warehousing, and production management. Exemplified leadership qualities and professionalism backed with consistent verifiable record of achievements. Able to maximize staff productivity and performance thorough extensive engagements with employees, supervisors, and vendors for business growth and expansion. Proven track record of success in empowering and leading the team to realize the best individual potential.
Exemplified in-depth understanding of the importance of quality service and products; comfortable at working independently within competitive environments.
Flexible professional capable of adjusting rapidly to new and challenging situations as well as working well under pressure to meet time-sensitive deadlines.
Leadership skills include the ability to lead and motivate colleagues from all backgrounds through creative problem-solving and solution-oriented work style.
Exhibited wide-ranging background in client services and business technology, coupled with exceptional analytic, presentation, communication, and team management abilities.
PROFESSIONAL EXPERIENCE
COMPANY ABC
Production/Shipping Supervisor | 2018-Present
Assume full responsibility in supervising production and shipping development, control maintenance, and documentation analysis to ensure departmental compliance while increasing revenue and minimizing cost. Provide direct supervision to a workforce of 28 hourly employees, accountable for the shipping and receiving of fresh and frozen poultry products both domestic and international. Work with the United States Department of Agriculture (USDA) on x-port shipments and ensure shipping information and all documentations are accurate.
Adhered to customer specifications by managing the palletizing of pre-priced products marked and labeled for individual customers, and by verifying tie and high of each pallet in accordance to customer's specifications.
Maintained proper loading procedures for each truck, both domestic and international.
Brought significant increase in on-time delivery from 85% to 99% by developing an environment that promotes safety, creativity, and process improvement.
Minimized OSHA recordable accidents by facilitating regular safety meetings, monthly training, and supervising team members.
Cooperated with sales and transportation team to ensure that all loads are assigned to designated carriers and quantities and that ordered products are accurate and in correct schedule.
Monitored all set of equipment to ensure proper cuts and grade of poultry products in accordance with Sanderson farms, customers, and USDA grading service requirements.
Verified all grade and specifications by collaborating with USDA Grader to adhere with the set standards.
COMPANY GHI, FAYETTEVILLE, AR
Product Supervisor | 2016-2017
Spearheaded a union workforce of more than 50 associates. Facilitated safety/production, quality, employee relations, training, 5S audits, and continuous improvement events. Set and organized departments' work schedule for employees, equipment, and material in order to produce quality products.
Assessed and quoted manpower requirements and chose potential employees to perform necessary work.
Guaranteed quality, safety, and efficiency throughout the operations by assigning tasks and instructing employees regarding proper procedures.
Successfully cultivated KFC Department efficiency from 61.8% to 70.5 (8.7% increase).
Minimized the percentage of finished product rejection rate from 11.0% in the first, second, and third quarter, to 0.1% in the fourth quarter in cooperation with Quality and Engineering.
COMPANY QRS, DECATUR, AR
Operation Manager | 2014-2016
Provided expert oversight and direction to the entire plant operations, which included 6 salary managers and 66 hourly team members. Made sure that export services complied with USDA in order to meet all regulations. Drove export deliveries rate from 65% to 98% by maintaining on time delivery with the help of USDA and Sales team.
Saved $425K by reducing local carrier to an internal department in a year.
COMPANY TUV, SILOAM SPRINGS, AR
Shift Manager | 2012-2014
Led the shift operation of 140 team member and 11 salary managers and operated 87,000 birds in 8-hour shift while maintaining the proper material flow to adjoining pet food facility, further processing, IQF, and sanitation department. Ensured compliance with OSHA, EPA and USDA regulations.
Achieved a successful escalation of export deliveries rate from 70% to 99% on time delivery in collaboration with scheduling, production, sales, and transportation teams.
Led the successful reduction of Sanitation USDA Non-Compliances by 60%.
Partnered with a chemicals provider to facilitate sanitation crew training to expand communication with USDA inspectors in order to track big hitters.
Worked closely with the sanitation team to meet and exceed set goals and objectives.
COMPANY WXY, SPRINGDALE, AR
Outside Transportation Manager | 2000-2012
Provided daily oversight to the schedule and delivery of 175 to 200 load of fresh and frozen products across 48 states and major ports for overseas shipments. Worked for Tyson Foods and collaborated with evis manager, further processing manager, feed mill and feed haul management.
Successfully maintained the 99% of on-time delivery by developing and cultivating a strong customer service reputation with customers, such as Wal-Mart, Sysco, and Costco.
Negotiated and closed rate per mile agreements, concerning loading and unloading fees and lay over surcharges.
Initially served as facility manager of 400,000 square feet fresh and frozen facility, consisting of 57 doc doors, 18 salaried managers, and 240 hourly team members and was successfully promoted to outside transportation manager for exemplary performance.
Managed the overtime reduction from 1200 hours to less than 50 hours per week.
Applied in-depth knowledge in grow out, hatchery, and private fleet operations, along with sales and marketing management.
PRIOR WORK EXPERIENCE
COMPANY ABC, AR
Route Sales Manager
EDUCATION
Coursework in Engineering
RST UNIVERSITY, RUSSELLVILLE ARK, AR
PROFESSIONAL TRAINING
Inventory Control | Cycle Counting under WMS System | Red Prairie | MQue Freeman | AS400 | HACCP and SSOP Training | USDA, EPA, and Compliance Training | Class A CDL Holder | Management Classes | Lean Manufacturing | Building Managers | Team Developing | WMS/Red Prairie | 5's Training

---
One Last Tip: Check Your Production Shipping Supervisor Resume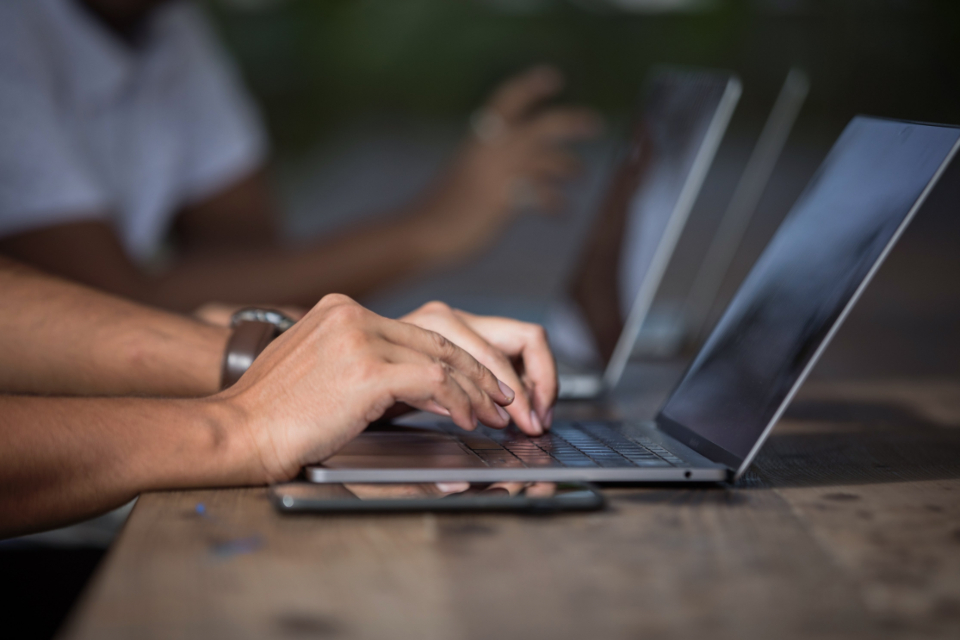 As we all know, the goal of writing the best production shipping supervisor resume examples is to convince the recruiter that you're the best bet for the job. That said, you must do a final check of your resume with this list:
Tailor your resume by including relevant keywords from the job description.
Research about the duties and responsibilities of your target job and align them with that from established companies.
Spell-check and grammar-check your resume; have your colleagues or friends check your resume for you so it's easier to point out misspellings and grammatical errors.
Lastly, R4D doesn't just give pieces of advice on how to write production shipping supervisor resume examples. More than that, our professional resume writers are dedicated to delivering top-notch resume services and more.
Do you need help in drafting your resume? Or do you need to make over your cover letter? Fret no more. Choose from our best resume writing services now!