Writing a real estate agent resume takes you to know the duties and skills required for this role. As an agent between sellers and buyers, you need to have strong social skills. Likewise, discussing conditions of sale and drawing up real estate contracts need good communication and negotiation skills. These are key skills because you help owners market and sell their real estates. Hence, it's also crucial to study estate listings and do a market analysis. Similarly, you need to be aware of your clients' needs and financial status. This allows you to propose solutions that suit their case. Having said these, help them make the right choice in buying a property. State these skills on your resume. It's a good way to boost your chances of landing an interview. To help you write an impressive resume, here's one of the best real estate salesperson resume examples.
Real Estate Salesperson Resume Examples: Finding the Best Resume Sample
---
Real Estate Agent Resume Example
Complete Name
Complete Address
Phone # / Cell Phone #
E-mail Address
Real Estate Agent
Profile
Results-oriented, well-organized, and analytical professional with strong background in sales, marketing, financial analysis, strategic planning, general administration, and customer service. Employ strategic thinking, innovative problem solving, and outstanding leadership necessary in improving productivity and achieving overall company goals. Demonstrate exceptional ability in relating effectively to individuals at all levels within the organization and securing large sales in a highly competitive environment. Possess in-depth experience in managing all core functions within the business with demonstrated capacity in supervising, directing, and guiding individuals and groups in the completion of tasks and fulfillment of goals. Multilingual, show proficiency in English and conversational in German and Spanish.
Key Strengths
Sales and Marketing
Office Management
Business Development and Expansion
Customer Service and Retention
Negotiating and Closing Skills
HR Administration
Interpersonal Relations
Communication Skills
Leadership and Development
Technical Skills: Word, Excel, CRM Software, Final CutPro
Professional Experience
Pqr Company | West Palm Beach
Client Advisor | 2018-Present
Demonstrate exceptional performance in Porsche sales, meeting prospects, demoing car, working numbers, and closing car deals. Execute superior interpersonal skills and excellent client rapport in expanding network to bring in business.
Rendered efficient service which resulted in achieving

rank

as 2nd highest in sales out of six salesmen for the first and second month and 1st for the third month.
Obtained 100% score on all survey results from customers after every car purchased.
Received numerous recommendations from well-satisfied clients within few months of tenure.
Cde Company | Atlanta, GA
Commercial Real Estate Broker | 2013-2015
Efficiently performed various duties, such as prospecting, acquiring clients, as well as handling sales, negotiations and financial analysis of investment and marketing properties.
Gained recognition as the Top Commercial Broker in 2015 firm-wide (150 employees).
Taught commercial real estate classes

to

residential real estate agents.
Sold the largest medical building in the company's history in 2015.
Executed expertise in helping physicians lease and purchase medical and investment property.
Hij Company | Atlanta, GA
Commercial Real Estate Broker | 2012-2013
Prepared, reviewed, and presented commercial real estate contracts and legal documents while meeting clients and managing sales, negotiations, and marketing.
Singlehandedly

sold

a

$4 million medical building in the first three months of employment.
Demonstrated diligence in working with a team of commercial real estate brokers, specializing in helping physicians find medical space.
Helped business grow more than $10 million medical buildings in first six months.
Law Firm | Peachtree City, GA
Law Clerk/Office Manager | 2010-2011
Provided professional assistance in office management as well as handling medical malpractice and personal injury cases. Competently performed HR tasks, such as hiring several administrative staff members.
Obtained great negotiation experience by successfully settling insurance resolutions on smaller personal injury cases.
Other Experience
Klm Gym| Hamburg, Germany
Yoga Teacher | 2017-2018
Education
Bachelor's Degree in Journalism | 2010
Major in Spanish, Minor in Business
GHI University | Athens, GA
Summer Study in Spanish and Art | 2008
BCD University | Barcelona, Spain
Coursework toward Law | 2011-2012
Law School |City, State
Awards and Honors
2015 Commercial Broker of the Year
Professional Training
Certified Commercial Investment Management (CCIM) Designee
Jeffrey Gitomer Sales Seminar
Top Dog Commercial Real Estate Training Seminar
Toastmasters Atlanta
Georgia Commercial Real Estate License
Georgia Institute of Real Estate
Kappa Delta Leadership Council
Professional Affiliations
Palm Beach Flagler Rotary Club
Palm Beach Chamber of Commerce
Activities
GHI University Alumni Association
Kappa Delta Alumni Association
Certified Yoga Teacher
Certified Holistic Nutritionist
---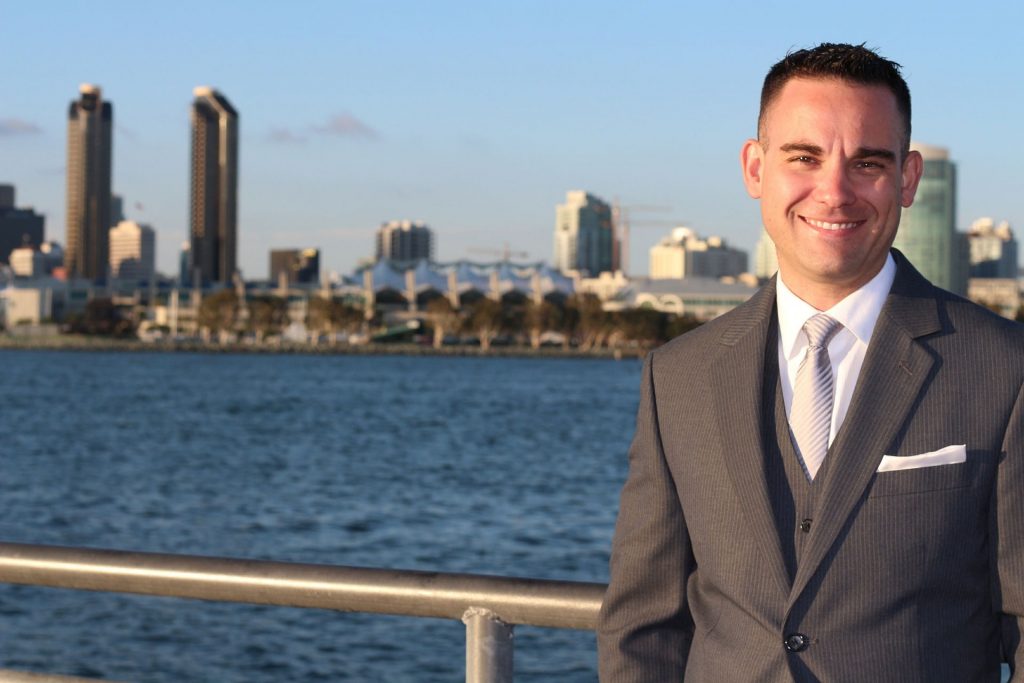 An effective real estate agent resume sample doesn't only have work experience and soft skills. Real estate salesperson resume samples should also have industry skills. These are brokerage, lending, property management, legal matters processing, and other related things. This skillset ensures fair and honest dealing. It proves you're armed enough to do the tasks well. More so, a great summary profile is vital for you to get noticed in a few seconds. It's your elevator pitch, your chance to hold the hiring manager's attention.
Bureau of Labor Statistics (BLS) states that employment of real estate brokers will grow 6% through 2026. It's about as fast as the average for all jobs. So, don't think your profile is enough to get invited for a job interview. You need the right strategies in resume writing. Real estate salesperson resume examples are your guide. But you have to be really good at resume writing in order to craft a compelling one.
Don't worry, you don't have to do it yourself. Our best resume writing services can help you have a superb resume. You'll surely get interview invitations. So, hire one of our professional writers now!