Customer service representatives (CSRs) hold one of the most in-demand yet challenging professions. These jobs don't just entail good communication and persuasion skills but also a great deal of patience. Now, as many industries seek to employ more CSRs, we want to help every job hopeful to nail this post with a targeted application tool. Here's a sample customer service representative resume and some useful tips to ease your job search.
Contents of a Customer Service Representative Resume
Can't write a good application piece yourself? Read on to know how we craft one that will help you win job interview invites. Use it as your guide.
Contact Details
Start off with a compelling header. Often ignored, this section plays a crucial role in swaying a hiring manager to read your resume further. Hence, don't make it bland or you'll regret not making the cut. Instead, put some visual enhancers so your name and personal information will stand out from the rest of the text. You may use different typeface and font size in your header but don't overdo it.
Job Title
Tell your target post straight away! Through a career tag, convey that you intend to pursue a CSR job. As another option, you may specify your field of interest. Either way, it'll be easy for the recruiter to assign you to a job aligned with your skills.
Qualifications Profile
This is a crucial section, no matter what job level you intend to fill. Also known as summary of qualifications or profile summary, this one includes your strongest points as a candidate, giving the recruiter ideas on what you can bring to the table. How should you write this section? In 3 (to 5) sentences, describe yourself—your traits and value offer. The use of strong adjectives like detail-oriented, self-motivated, and articulate can boost your chances for the job. Just be sure that they truly describe you as a professional.
Core Competencies
Placed under profile summary, your skillset gives hiring manager an overview of your strengths crucial in fulfilling your duties as a CSR. Your soft skills such as project coordination, team building, problem-solving, and decision making will surely bolster your hiring chances. Other soft skills may include active listening, quick thinking, and empathy. Of course, don't forget to include your technical skills and industry knowledge that could be vital in solving clients' issues at hand. Tip: Write your skills in bold typeface. Likewise, you may use bullet points to highlight them.
Professional Experience
The amount of your work experience—of around 3 to 5 years—may be enough to convince the recruiter of your worth. Beyond showing what you have learned and gained from your past roles, it tells the reader of your progress over the years.
How to write this section effectively? List down only the jobs relevant to your target post—in a reversed chronological order. For each job you held, put the name of the company and its location, your job title, inclusive years of employment, and your duties. Also, include here the major feats you accomplished, preferably using italics to emphasize them.
Add a section for your "other" work experience, only when needed.
Other Sections
Apart from the key sections mentioned above, other sections to put in your piece include education and professional development or training programs.
All these things—from header to "minor" sections make an effective customer service representative resume.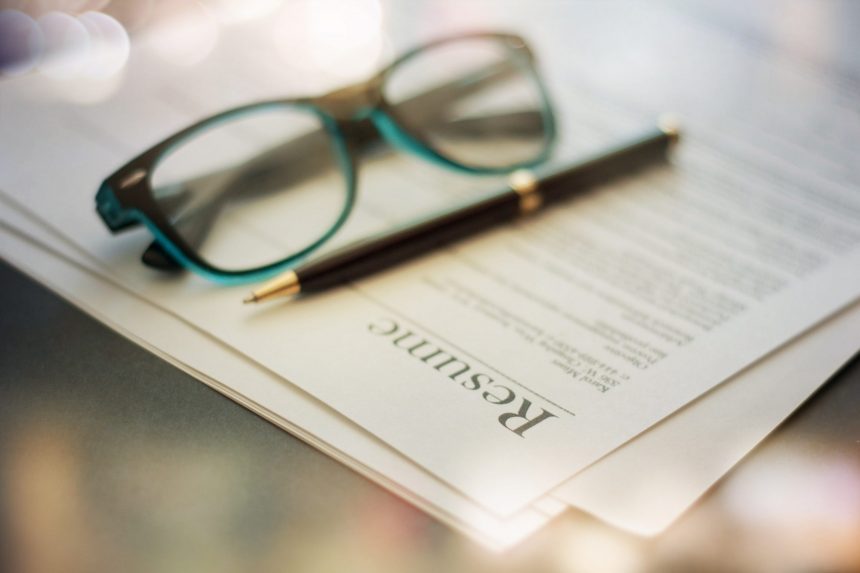 How to Find the Best Resume Samples
Not all we see online are true and useful. There may be plenty of free resources but some can't help you create a job-winning resume. What's worse is
How will you know if you've found the right sample resume or template to aid you in writing? Here's how:
Customer service resume is too broad. It covers other professions such as flight attendant, cashier, and housekeeper, among many others. Hence, you have to narrow down your search to customer service representative resume.
You'll know how useful a resume example is by looking at the words in it. Even without a career tag or any label that it's for CSR, you'd know it fits perfectly for this job through the words the sample resume contains. Scan through it and you'll find industry-focused keywords. These may include but are not limited to "process orders", "handle complaints", and "answer questions".
Sample CSR Resume
Find below a sample resume targeted for CSR job, which we handpicked from our archives of outputs for real clients. We just modified some personal details to keep them private. See how we create each section of the resume.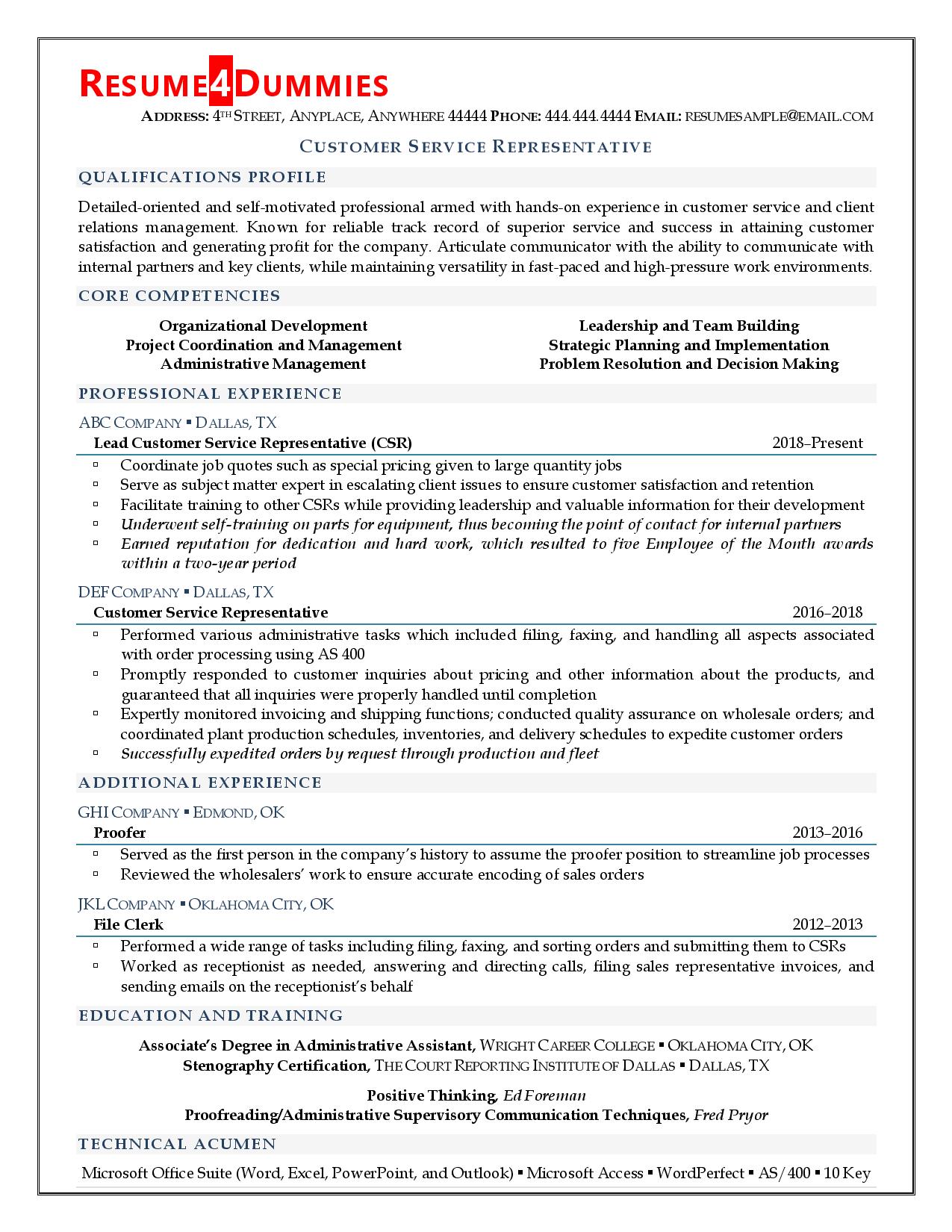 Download the PDF version of this sample resume here.
Additional tip: Don't forget to write a cover letter that gives a glimpse of your customer service skills. Cite your duties or instances wherein you used these skills at work.
On Current Job Market and Opportunities
The Bureau of Labor Statistics (BLS) says there were 2,972,600 customer service representatives in 2018.
Based on BLS' most recent data, the annual median pay for this job was $33,750 (2018).
As automation starts to affect current and future work productions, everyone expects there will be decline in the employment of CSRs, too. But the effect would not be that much as the industry's job outlook is likely to decrease 2% only between 2018 and 2028.
Our Resume Writing Services
Resume 4 Dummies offers low-priced yet quality resumes for a wide array of industries. Browse through our website to know more about our resume writing services.
Sources: indeed.com | U.S. Bureau of Labor Statistics
Image Source: Shutterstock